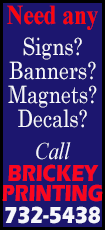 The inaugural team event, decided at a packed Iceberg Skating Palace in Sochi on Sunday, was also a personal triumph for President Vladimir Putin, who has staked his reputation on staging a successful Games.

State television followed the beaming 61-year-old as he shook hands with and congratulated the skaters, smiled and slapped hands with young volunteers, drank beer and urged the Russian team to go on to greater sporting heights.

After a buildup to the Olympics overshadowed by threats of militant violence, international criticism of a contentious "anti-gay propaganda" law and allegations of widespread corruption, Putin appeared delighted.

He hopes to use Russia's first Winter Games, the world's most expensive ever held at $51 billion, to project the country as a resurgent nation that deserves its place among the world's elite powers.

"Good job guys, my congratulations to you all," Putin said to the victorious skaters around him. "You have a lot of work ahead of you here, so don't relax."
Kommersant newspaper, which like others splashed the skating story on its front page, reported that it took Russia five days to register its first gold at the last Winter Games in Vancouver in 2010, compared with day two this time around.

Russia's three golds in Canada was its worst tally at a Winter Olympics, and Sochi is seen as a chance to promote not only political power, but also sporting prowess.

After two full days of competition, Norway leads the medals table, with two golds, a silver and four bronzes, while Russia shares fourth spot with Canada.

FIVE MEDAL EVENTS

The first of five events to be decided on Monday is the women's super combined skiing, and at the halfway stage American Julia Mancuso leads reigning Olympic champion Maria Hoefl-Riesch of Germany by a healthy margin after the downhill.

Austria's Matthias Mayer won the coveted men's downhill on Sunday after conquering the treacherous Rosa Khutor run set among the Caucasus mountains that tower above the main Olympic park in Sochi on the Black Sea coast.

Champion Alexandre Bilodeau and Mikael Kingsbury are expected to fight it out for the men's moguls title in freestyle skiing, while 40-year-old Norwegian Ole Einar Bjoerndalen will be going for a record 13th Winter Games medal in the 12.5 km biathlon pursuit, after winning the sprint event on Saturday.

Back in Sochi, South Korean Mo Tae-bum is bidding to repeat his 2010 success in the 500 metres speed skating.

South Korea-born Viktor Ahn races for Russia in the 1,500m short-track speed skating after switching nationality following his omission from the 2010 team. He won the event in 2006 when competing for South Korea as Ahn Hyun-soo.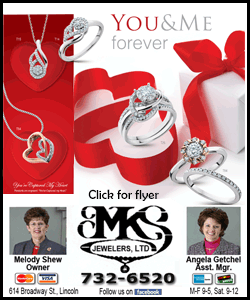 Looking further ahead over the February 7-23 Games, women ski jumpers will compete in the Olympics for the first time.

Women jumpers had petitioned to be included in every Games since Nagano in 1998, but it was not until April 2011 that the International Olympic Committee announced female athletes could compete on the normal hill in Sochi.

The clash between the United States and Russian men's ice hockey teams on Saturday is a mouthwatering prospect that will bring back memories of the "miracle on ice" clash at Lake Placid in 1980 when the Americans shocked the dominant Soviets to win 4-3.

WINNING LOCALS OVER?

A Russian victory in that game would further enhance the mood among locals. Even some of those worst affected by years of disruption caused by huge infrastructure projects in Sochi appear to be won over by the gleaming new Olympic park.

"It's just fantastic," Sergei Klyuyev, from the Adler area where the park was built, said as he walked through with his family on Sunday, admiring the state-of-the-art stadiums.

"There's been building work here for five years, but look at all this around us. We regret nothing, not even the cost."

Putin has also defended the Olympic project, saying it helped shield Russia from the worst of the financial crisis.

Not all Russians are convinced, however. A recent survey by independent pollster Levada showed 47 percent of Russians believe the cost of the Games has soared because funds have been embezzled or mismanaged.

Norway, bidding to host the 2022 Winter Olympics, said in Sochi on Monday it would limit the bill to around $5 billion.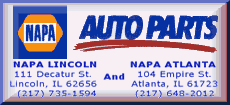 Included in Russia's eye-watering Winter Games costs is a major security operation, as Islamist militants based in nearby Chechnya and other north Caucasus regions have threatened to launch attacks on Sochi.

Some 37,000 security personnel are on high alert in and around Sochi, although officials believe the risk of militant violence is greater elsewhere in Russia.

A major attack during the Games would embarrass Putin, who launched a war to crush a rebellion in Chechnya in 1999.

(Additional reporting by Keith Weir in Sochi and Martyn Herman and David Ljunggren in Rosa Khutor; editing by Peter Rutherford)
[© 2014 Thomson Reuters. All rights reserved.]
Copyright 2014 Reuters. All rights reserved. This material may not be published, broadcast, rewritten or redistributed.