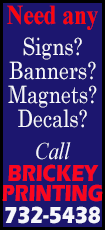 After upsetting No. 12 Creighton 70-65 Sunday at Madison Square Garden for their third straight conference win and sixth in their last seven, St. John's is now one of the hottest teams in the Big East.

St. John's (15-9, 5-6 Big East) was led by junior guard D'Angelo Harrison's 19 points. Sophomore center Chris Obekpa, known more for his shot-blocking ability than his scoring prowess, tossed in 11 points to tie a career high.

Creighton (19-4, 9-2) received 25 points from senior forward Doug McDermott. He was seeking to become the first Bluejay to score 30 or more points in three straight games since Benoit Benjamin accomplished the feat in 1985, but was held without a shot in the final 8:41 of the game.

"They did a great job of taking me away," said Doug McDermott. "I thought they did a great job of switching whenever I came off screens. They were really disciplined a lot more down the stretch there so you got to give them credit.

"I've got to be a little more aggressive, too. I think I went away from what I was doing to start the game and I've got to recognize that. We're successful when I'm moving without the ball."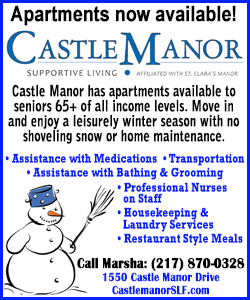 Much of the defending on McDermott fell to Red Storm sophomore forward Jakarr Sampson.

"It was tough," said Sampson of the assignment. "My mindset this whole game was to focus on defense. I feel like we did a good job holding him to his average."

St. John's is now 1-4 against ranked teams this season. It lost to Wisconsin, Syracuse and Villanova, as well as to Creighton on Jan. 28. Creighton had a chance to grab sole possession of first place in the conference, but fell behind Villanova (9-1).

Harrison's 3-pointer gave St. John's a 65-63 edge with 2:10 remaining in the game and ended a span of 3:20 in which the Red Storm didn't score from the floor. Guard Jahenns Manigat's 3-point attempt for Creighton fell short with 19 seconds left.

Harrison made five free throws in the final 19 seconds to offset a drive by Creighton guard Devin Brooks.

"To see the hard work pay dividends is very rewarding for our staff," said St. John's coach Steve Lavin. "We're not satisfied, we're definitely not going to be complacent, we haven't accomplished anything of significance."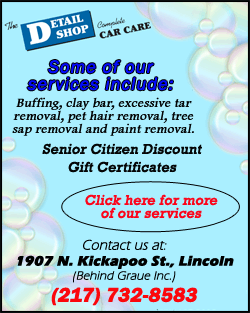 McDermott scored seven straight points to lift Creighton to a 59-57 lead with 8:41 to play. Harrison's two free throws tied it at 59-59 at the 7:30 mark for St. John's, and guard Phil Greene IV's jumper at 5:39 made it 61-59 for St. John's. That basket ended a four-minute scoring drought from the floor for the Red Storm.

St. John's willingness to share the ball resulted in 10 assists on 16 baskets and a 40-36 first-half lead. It marked the fourth time this season Creighton trailed at the half. Obekpa, Greene IV, guard Sir'Dominic Pointer and Harrison scored seven points each in the half for the Red Storm.

McDermott led the Blue Jays with 14 points.

The Red Storm took their first lead of the half, 29-26, on a 3-pointer by Greene from the right corner with 7:35 to play in the half. After that bucket, St. John's outscored Creighton 14-7 to end the half.

The Blue Jays were playing their second game in three days after defeating DePaul 78-66 on Thursday. They showed no signs of fatigue in the first four minutes on Sunday, hitting six of their first seven shots. McDermott connected on his first four shots to help the Blue Jays move out to a 14-7 lead.

"Things were almost too easy for us early, if that's possible," said Creighton coach Greg McDermott. "We scored on eight of our first nine possessions and because of the offense I didn't feel like we were as engaged defensively as we needed to be on the road against a good St. John's team."

Creighton entered the game as the country's leading 3-point shooting team. However, the Red Storm's perimeter defense held it to just 5-of-22 from long range.

"Their length certainly impacts your ability to shoot the basketball and get clean looks at the basket," Greg McDermott said.

NOTES: The win was the 200th in St. John's coach Steve Lavin's career. ... Creighton leads the Big East Conference in scoring (79.1 points per game), scoring margin (12.7), field goal percentage (.492) and 3-point field goal percentage (.411). ... St. John's leads the nation in blocked shots with 191. ... Entering Sunday, St. John's G D'Angelo Harrison was third in the Big East in scoring with an 18.3 average. ... Creighton G Jahenns Manigat has led the Blue Jays in charges in each of the past three seasons. ... The last time Creighton played at Madison Square Garden was in 1964, when it defeated NYU 88-86.
[© 2014 Thomson Reuters. All rights reserved.]
Copyright 2014 Reuters. All rights reserved. This material may not be published, broadcast, rewritten or redistributed.