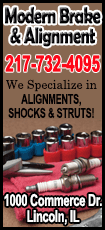 Arizona posted a 15-rebound edge and allowed no second-chance points as it cruised to a 76-54 victory over Oregon State at McKale Center on Sunday.

"That's who we are," Miller said of the work on the glass. "Oregon State, as big and physical as they are, they are the best team in our conference for not allowing their opponents to get second shots. ... I really feel good about our team's overall performance today."

Arizona grabbed 15 offensive rebounds. Oregon State managed four.

"When we would go through our plays, we would only get one crack at it," said Oregon State center Angus Brandt, who scored a team-high 14 points. "We've been a team that has rebounded offensively really well this year, and we've gotten used to taking multiple shots. Arizona is a great team."

The Wildcats (23-1, 10-1 Pac-12) were led by freshman forward Aaron Gordon, who scored a team-high 17 points in what was arguably his most complete offensive performance of the season. He shot 11-of-42 from the field in the previous four games. Gordon made eight of 12 shots Sunday.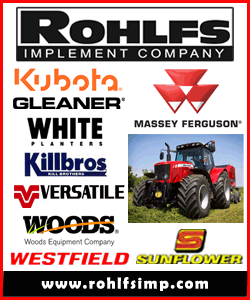 Known for his highlight-worthy dunks, Gordon scored in a variety of ways against Oregon State — a 3-pointer, a tip-in, a driving left-handed layup, a jump hook and a drive in which he went behind the back with his dribble, split two defenders and finished with a short jumper.

That is the kind of offense Arizona is seeking in the absence of starting forward Brandon Ashley, who suffered a season-ending foot injury on Feb. 1.

"He's finding his way," Miller said of Gordon, who moved from small forward to power forward after Ashley's injury. "Sometimes, teams are trying to choose not to guard him. As a coach, I need to help him get the ball in a good position so when they choose not to (guard him), he can really punish them.

"We did that better tonight. When he gets the ball in and around the key area, good luck. It's tough not to play him."

Oregon State (13-10, 5-6) got only 10 points from guard Roberto Nelson, the Pac-12's leading scorer at 22.0 points per game. He hit three of 12 shots, missing all three of his attempts from behind the arc. It was his second-lowest scoring output of the season, behind a four-point effort against Towson when he was ejected after eight minutes.

Arizona guard Nick Johnson, a defensive ace, had the primary assignment on Nelson, but the Wildcats called it a collective effort.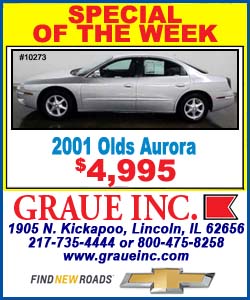 "The bigs did a great job for us," Wildcats point guard T.J. McConnell said. "They helped when we got screened on the ball. It was a team effort on him, and I think we did a good job."

Arizona led by 10 at halftime and was up by at least 15 for most of the final 10 minutes. The Wildcats got 16 points from forward Rondae Hollis-Jefferson and 11 from McConnell, who added six assists and six rebounds. Johnson scored 10 points.

Oregon State forward Devon Collier also scored 10.

Arizona, with seven conference games remaining, has a 2 1/2-game lead on second-place UCLA (7-3). Five of the Wildcats' remaining regular-season games are on the road.

Oregon State, which entered the game with a .500 or better record in league play through 10 games for just the second time since 1993, led for almost all of the first eight minutes until Hollis-Jefferson dunked for a 12-11 Arizona edge with 11:55 to go.

Arizona shed its recent shooting woes. The Wildcats, who shot 37 percent from the field in the past four games, made 50 percent (29 of 58) against Oregon State.

"We couldn't stop them," said Oregon State coach Craig Robinson, whose team has lost five of six conference road games. "We have been holding guys in the high 30s, low 40s for shooting percentages. They shot 50 percent. This is a good team here. It's fun to watch when you aren't getting beat by them."

NOTES: The men's game was the back end of a doubleheader at McKale Center. Earlier, the Arizona women's team upset No. 11 Arizona State 68-49. ... G Roberto Nelson is on pace to become the first Oregon State player to lead the conference in scoring since Gary Payton in 1990. ... Arizona freshman G Elliott Pitts was the second player off the bench for the second consecutive game. He has moved ahead of senior G Jordin Mayes in the rotation. Mayes scored nine points in five minutes, while Pitts finished scoreless in 14 minutes. ... Arizona F Aaron Gordon hit a 3-pointer in the first half. It was his first made 3-point attempt since Dec. 19. He had missed eight attempts since then. ... Gordon went 0-for-1 from the free throw line to drop his season percentage to .419 (46 of 110).
[© 2014 Thomson Reuters. All rights reserved.]
Copyright 2014 Reuters. All rights reserved. This material may not be published, broadcast, rewritten or redistributed.