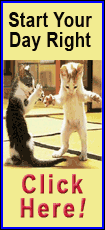 RHP Masahiro Tanaka, 25, recently signed a seven-year, $155 million deal with the Yankees, but New York GM Brian Cashman downplayed Tanaka's potential impact on Feb. 7. "We view him to be a really, solid consistent No. 3 starter," Cashman said on ESPN Radio. "If we to get more than that, all the better. He's got a great deal of ability.

"There is definitely some unknown because of the transition. We scouted him extensively. Certainly, we look forward to adding him into the mix with the rest of our rotation. That's what we look at him as: A solid, potential No. 3 starter in the big leagues."

Oakland Athletics: Crisp, Coco

CF Coco Crisp signed a two-year contract extension with the A's, the team announced Feb. 7. The deal is worth $22.75 million and includes a vesting option for a third year based on plate appearances.

Crisp, 34, had one year left on his contract before signing the extension. The club exercised his $7.5 million option for 2014 earlier this offseason.

Crisp had a batting line of .261/.335/.444 with 22 doubles, a career-high 22 home runs, 66 RBIs and 21 stolen bases in 131 games last year. He also had 61 walks and 66 strikeouts.

New York Yankees: Rodriguez, Alex

3B Alex Rodriguez suddenly ended his legal battles with Major League Baseball and the players' union on Feb 7. He filed a notice with the court dismissing his lawsuit against Major League Baseball and the MLB Players Association.

Rodriguez had been seeking a dismissal of a reduced 162-game suspension handed down by Major League Baseball last month.
Rodriguez was suspended for 211 games on Aug. 5 for violations of baseball's drug agreement and labor contract. On Jan. 11, arbitrator Fredric Horowitz reduced the penalty to 162 games plus the 2014 postseason.

Although the suspension does not include the preseason, Rodriguez announced he would not attend spring training.

Arizona Diamondbacks: Arroyo, Bronson

RHP Bronson Arroyo and the Diamondbacks agreed to a two-year, $23.5 million deal on Feb. 7. The contract calls for Arroyo to make $9.5 million in base salary in 2014 and in 2015. The deal includes an $11 million club option for 2016 and a $4.5 million buyout.

Arroyo, who turns 37 in February, was 14-12 with a 3.79 ERA last season for the Reds. For his career, he is 138-127 with a 4.19 ERA.

Milwaukee Brewers: Rodriguez, Francisco

RHP Francisco Rodriguez is returning to the Brewers after signing a one-year, $3.25 million contract on Feb. 7. The deal includes the potential to earn an additional for $550,000 in bonuses for appearances and innings pitched. Rodriguez was traded by the Brewers to the Orioles last July and became a free agent after the 2013 season.

Rodriguez, who has 304 career saves, is expected to fill a setup role this season in front of RHP Jim Henderson.

Free agent: Santana, Johan

LHP Johan Santana, a free agent, threw off a mound for the first time Feb. 7 since recovering from surgery to repair a re-tear of the anterior capsule muscle in his left shoulder. Santana, winner of two Cy Young Awards, last pitched in 2012. He is attempting to come back.

"Just want to let you guys know that I started throwing off the mound this week, and I feel great!!! One step closer!!! Believe it!!!" Santana wrote on Twitter.

There were reports in December that he was close to signing a minor league deal. Minnesota Twins GM Terry Ryan expressed some interest but said he did not expect Santana to be ready to pitch until midseason.

Santana had the first surgery in 2010 and missed the 2011 season. He pitched 117 innings in 2012 before getting shut down. He had the second operation last April.

New York Mets: Harvey, Matt

RHP Matt Harvey is not expected to pitch this season because he is recovering from Tommy John surgery, but he told the New York Post that he plans to start throwing in February.

"They said I should be able to start throwing four months after the surgery and that's Feb. 22, and I haven't had any setbacks," Harvey said. "I can't wait. Even if it's 10 feet, I just want to pick up a ball. As if right now, I don't see why I wouldn't be able to do that."

Harvey also said on WFAN on Feb. 7 that his rehab is going "really smoothly" since his Oct. 22 surgery and that he recently resumed weight training. He plans to report to spring training on Feb. 15 with the Mets' other pitchers and catchers.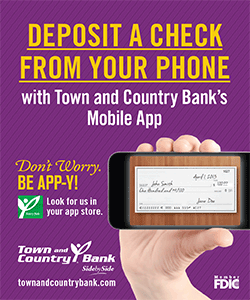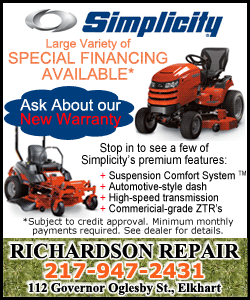 Los Angeles Dodgers: Elbert, Scott

LHP Scott Elbert revealed Feb. 9 that he had his appendix removed on Jan. 28. Elbert was expected to miss the first two months of the season because he is still recovering from Tommy John surgery. The appendectomy delays his rehab by a few more weeks.The Dodgers placed Elbert on the 60-day disabled list Feb. 8 after his third elbow surgery in less than two years.

Los Angeles Dodgers: Beckett, Josh

RHP Josh Beckett (thoracic outlet syndrome surgery in July 2013) had a rib removed to address nerve issues that were causing numbness and tingling in his pitching hand. He was cleared to start a normal spring throwing program. The Dodgers hope he will be ready to begin the season in their rotation.

Los Angeles Dodgers: Billingsley, Chad

RHP Chad Billingsley (Tommy John surgery in April 2013) is targeting a return in May or June. He made just two starts last year before requiring elbow reconstruction.

Chicago Cubs: Samardzija, Jeff

RHP Jeff Samardzija avoided arbitration with the Cubs, agreeing on a $5,345,000 salary for the 2014 season. The two sides compromised after Samardzija filed for $6.2 million and the Cubs countered with a $4.4 million offer. The 29-year-old posted an 8-13 record with a 4.34 ERA in 33 starts last year. His career record in six seasons with the Cubs is 29-35 with a 4.22 ERA.

San Diego Padres: Cashner, Andrew

RHP Andrew Cashner won his arbitration case, and he will make $2.4 million in 2014. The Padres had offered him $2,275,000. Cashner, 27, finished 10-9 with a 3.09 ERA over 31 games (26 starts) last season.

Cleveland Indians: Pestano, Vinnie

RHP Vinnie Pestano lost his arbitration case, and he will make $975,000 in 2014. He requested a salary of $1.45 million. Pestano, 28, finished 1-2 with six saves and a 4.08 ERA in 37 appearances for Cleveland last year.

Milwaukee Brewers: Hand, Donovan

RHP Donovan Hand was designated for assignment by the Brewers on Feb. 7 to clear a spot on the 40-man roster for newly signed RHP Francisco Rodriguez. Hand, 27, went 1-5 with a 3.69 ERA in 31 games (seven starts) for Milwaukee last year.

Kansas City Royals: Teaford, Everett

LHP Everett Teaford, designated for assignment by the Royals on Jan. 28, cleared waivers and was outrighted to Triple-A Omaha a week later. Teaford, 29, allowed one hit and no runs in two-thirds of an inning in his only major league appearance last year. Over parts of three seasons with Kansas City, he went 3-5 with one save and a 4.25 ERA in 45 appearances (eight starts).

Miami Marlins: Baker, Jeff

INF Jeff Baker finalized a two-year, $3.7 million deal with the Marlins on Feb. 7. Baker, 33, hit .279 with 11 homers in 175 plate appearances for the Rangers last year. Baker has played for six teams over the past five seasons.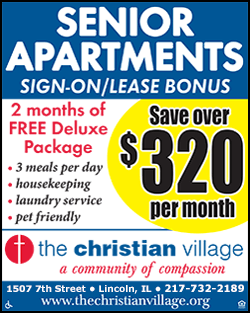 Miami Marlins: Paredes, Jimmy

OF Jimmy Parades was designated for assignment by the Marlins on Feb. 7 to clear a spot on the 40-man roster for newly signed INF Jeff Baker. Paredes, 25, was claimed off waivers by the Marlins from the Astros on Nov. 4. He hit .192/.231/.248 with one homer, 10 RBIs and four stolen bases in 48 games for Houston last year.

Chicago White Sox: Boggs, Mitchell

RHP Mitchell Boggs signed a one-year, $1.1 million contract with the White Sox on Feb. 7. Boggs was not tendered a contract by the Rockies after going 0-0 with a 3.12 ERA in nine games with Colorado late last season. He was acquired by Colorado from St. Louis in a cash deal in July after he faltered badly when trying to replace injured Jason Motte as the Cardinals' closer. Overall in 2014, he went 0-3 with an 8.10 ERA in 27 appearances.

Chicago White Sox: Heath, Deunte

RHP Deunte Heath was outrighted to Triple-A Charlotte on Feb. 7, clearing a spot on the White Sox's 40-man roster for newly signed RHP Mitchell Boggs. Heath, 28, had no record and an 11.74 ERA in five appearances for Chicago last year. He finished 2-1 with four saves and a 2.20 ERA in 30 games (one start) for Charlotte in 2013.
[© 2014 Thomson Reuters. All rights reserved.]
Copyright 2014 Reuters. All rights reserved. This material may not be published, broadcast, rewritten or redistributed.