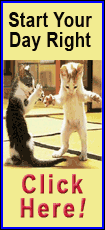 They also are doing the extra little things it takes to win.

On Sunday, with guard Monta Ellis surprising his coaches by playing despite suffering a hamstring injury two nights earlier, the Mavericks roared to their fifth straight win, a 102-91 decision over the Boston Celtics.

"He's a warrior. We didn't expect (him to play)," Dallas forward Dirk Nowitzki said after Ellis scored 11 points in 28 minutes as the Mavs moved to 10 games over .500 since the 2010-11 season, when they won the NBA title.

"When he was out there for shoot-around I was like, 'what?' joking with the assistant coaches," Mavericks coach Rick Carlisle said. "He's like Peter Parker, must have got bitten by that radioactive spider that put a jolt into his body where he's healed. He's just a phenomenal (healer)."

Dallas (31-21) moved a half-game past the idle Golden State Warriors into seventh place in the Western Conference, just percentage points behind the sixth-place Phoenix Suns.

The Mavericks didn't make the playoffs last year.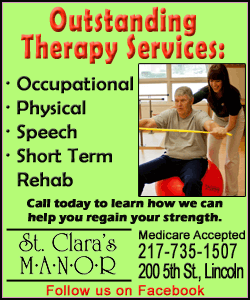 "I (could) feel it from Day 1, that that year was out of the memory," said guard Jose Calderon, who wasn't with the Mavericks last season. "It's erased. Nobody's thinking about that.

"It's a playoff team. It's a playoff organization. We want to be there."

Nowitzki, the team's star who does a little bit of everything on the floor, is on a tear the past seven games. he scored 20 points and added five rebounds and four assists Sunday.

The Mavericks went on a 20-5 run bridging the halves to open their three-game road trip with an easy win. Dallas led by as many as 24 points in the fourth quarter.

"It's been a nice little win streak here," Nowitzki said. "We definitely needed it since Memphis has been playing really well lately and is making a push. We're looking to move up. If you look at seedings five through eight, it's only separated by a couple of games, and we'd love to keep pushing."

The Celtics, whose 2-15 January was the worst month in franchise history, didn't get hot until it was too late. They lost for the first time in four February games.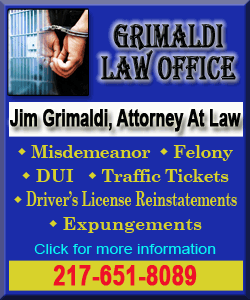 Boston (18-34) used a 13-2 run to get as close as nine points late in the game.

Calderon had 18 points, five rebounds and five assists for Dallas. Swingman Vince Carter came off the bench to score 14 points. Forward Shawn Marion had 11 points and 10 rebounds, and center Samuel Dalmbert grabbed 11 boards.

The Mavericks had six players score in double figures, and they hit 10 of their first 20 3-pointers. They finished 10-for-23 from long range.

Celtics forward Jared Sullinger shot just 4-for-13 from the floor but recorded his fifth straight double-double with 11 points and 12 rebounds. Point guard Rajon Rondo had 15 points, 12 assists and eight rebounds, and forward Jeff Green scored a team-high 18 points.

"We had great shots; they just weren't falling," said Sullinger, who is averaging 21.2 points and 13.4 rebounds the past five games. "I thought even my shots were great shots, but they just weren't falling."

Forward Gerald Wallace seemed to disagree, saying, "We played the better team tonight."

Boston guard Chris Johnson scored a career-high 14 points, all in the final 9:02. Forward Kris Humphries came off the Boston bench to contribute 10 points.

"The third quarter and the start of the fourth killed us and took us out of the game," Celtics coach Brad Stevens said.

NOTES: Celtics F Jeff Green has scored a total of 35 points but has shot just 12-for-35 from the floor the past two games. ... The New York Daily News reported the Atlanta Hawks are aggressively trying to acquire Green. ... ESPN Boston reported the contract G Chris Johnson signed with the Celtics on Friday is actually for four years, including this one — but the next three years aren't guaranteed. ... G Rajon Rondo, who returned after missing a game with general soreness, became the sixth Celtic to record 4,000 career assists. He will sit against the Bucks in Milwaukee on Monday night, the second half of a back-to-back, as he continues his return from knee surgery. ... The Mavericks play the Bobcats in Charlotte on Tuesday. ... Most of the Celtics' front office personnel were at Boston College on Saturday night to watch Duke freshman F Jabari Parker. They were joined by dozens of other NBA scouts. ... Mavericks owner Mark Cuban was at Sunday night's game, sitting behind his team's bench.
[© 2014 Thomson Reuters. All rights reserved.]
Copyright 2014 Reuters. All rights reserved. This material may not be published, broadcast, rewritten or redistributed.