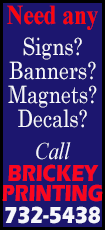 Varejao's workman-like defense on Memphis Grizzlies power forward Zach Randolph was crucial Sunday in the Cavaliers' 91-83 overtime victory over the Grizzlies before 16,484 at Quicken Loans Arena.

Cleveland All-Star guard Kyrie Irving led all scorers with 28 points. He made four free throws in the last 30 seconds of overtime to seal the Cavaliers' second consecutive win after they lost their previous six games.

On the other end of the court, the 6-foot-11, 267-pound Varejao made Randolph work for his 14 points and eight rebounds. Randolph shot 6-for-16 from the field.

"He's one of the toughest post covers in league," Cavs coach Mike Brown said of Randolph. "Andy was hurting. We just rode him. We were going to keep Andy on the floor and let him fight. He was huge.

"(Randolph) can score inside and score outside. There's nothing he can't do."

Varejao was in his fourth game back after missing three games with a hyperextended left knee.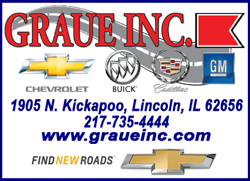 "After playing 43 minutes, his whole body is hurting," Brown said. "The only thing not hurting is his curls."

Varejao, who was limping during the game, finished with four points, a game-high 14 rebounds, five assists and one block.

The Cavaliers (18-33) outscored the Grizzlies 13-5 in overtime, improving to 5-2 in OT this season. Memphis (27-23) dropped to 2-2 in overtime games.

Guard Dion Waiters added 18 points, seven rebounds and six assists for the Cavaliers, and his monster slam with 41.1 seconds left in overtime iced the contest. He took Grizzlies forward James Johnson off dribble near the foul line and drove right down the middle of the Grizzlies defense for an 87-81 advantage.

"It was at the right time," he said. "It got the crowd going. We needed a basket.

"When I got the ball, Johnson came up on me. I saw (Grizzlies center) Marc Gasol turn his back. I just had to go up there and finish. I'm not going to let Z-Bo (Randolph) block that."

Brown said he drew up the play for Irving in the huddle.

"Dion's dunk toward the end of the overtime was huge," he said. "That was a big difference in the ballgame.

"He saw an opening in the lane. If we see the advantage anywhere, go ahead and try to exploit the defense. He drove and finished the right way."

The Cavs limited the Grizzlies to 38.4 percent shooting. Cleveland allowed each of its previous five opponents to shoot better than 50 percent from the field.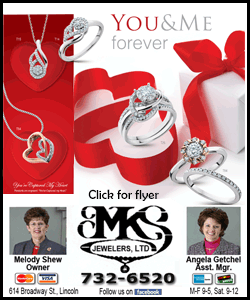 "We can affect the outcome of the game if we decide to defend," Brown said. "Maybe we'll have that ingrained in us this year."

Swingman C.J. Miles added 14 points for the Cavs.

Guard Nick Calathes had a team-high 17 points and six assists for the Grizzlies. Forward James Johnson added 15 points, 13 unanswered in a span of 2:57 in the fourth quarter.

"(The Cavs) had the best two players on the floor," Memphis coach Dave Joerger said. "Dion Waiters and Kyrie Irving are fantastic young players. They really took over the game from start to finish.

"I think they're going to turn the corner in the last half of the season."

The Grizzlies couldn't get the needed stops late in the game.

"We got off to a slow start and Kyrie Irving got going early," Memphis forward Tayshaun Prince said. "Besides that, we did enough to stay in the ballgame and still had a chance to win it in overtime. We just had a couple of turnovers, and in overtime, we couldn't get any stops."

The difference in the game was shooting from behind the arc. The Cavs made 10 of 20 3-point attempts, while Memphis was just three of 14.

Irving sent the game into overtime with a driving layup with 18.1 seconds left in regulation after a block by Varejao.

With a chance to win the game, Randolph turned the ball over with 2.9 seconds left.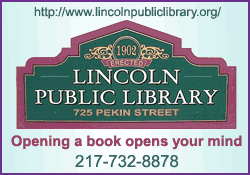 NOTES: Cavs acting general manager David Griffin met with the players at the shootaround. GM Chris Grant was fired last Thursday. "It woke up a lot of people," Waiters said. "I'm sorry C.G. lost his job. Part of that was my fault. It cost a man his job, but we can't dwell on the past. ... The Grizzlies were missing three key performers Sunday, including their starting backcourt of Mike Conley (sprained right ankle) and Tony Allen (sprained left wrist). F Quincy Pondexter (stress fracture in right foot) is also sidelined. Conley is day-to-day, Grizzlies coach David Joerger said. ... Cavaliers F Luol Deng returned after missing one game due to an illness. ... Cleveland C Anderson Varejao and Grizzlies C Marc Gasol were teammates for FC Barcelona in Spain in 2003-04. ... The Grizzlies' frontcourt is formidable with 6-foot-9 Zach Randolph and 7-1 Gasol. "Zach has been tremendous," Joerger said. "They play well off each other."
[© 2014 Thomson Reuters. All rights reserved.]
Copyright 2014 Reuters. All rights reserved. This material may not be published, broadcast, rewritten or redistributed.