Do you know the warning signs of a heart attack?
Learn the signs in February, American Heart Month

Send a link to a friend
[February 08, 2014] SPRINGFIELD — February is American Heart Month, and the Illinois Department of Public Health is encouraging everyone to learn the signs of a heart attack and how to reduce the risk of cardiovascular disease. Cardiovascular disease includes heart disease, heart failure, stroke, hypertension, congenital cardiovascular defects and other diseases.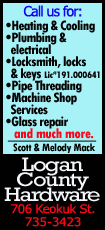 "Although the rate of cardiovascular disease is declining, it is still the leading cause of death and accounts for 1 in every 3 deaths in Illinois," said IDPH Director LaMar Hasbrouck. "This February, I challenge Illinoisans to learn the signs of a heart attack and how to reduce the chances of having one."

Some heart attacks are sudden and intense, but most heart attacks start slowly, with mild pain or discomfort. Signs of a heart attack include:
Chest pain or discomfort.

Upper body pain or discomfort (arms, back, neck, jaw).

Shortness of breath.

Lightheadedness.

Nausea.

Cold sweats.
If someone shows signs of a heart attack, call 911 immediately.

There are several risk factors that increase the likelihood of developing cardiovascular disease, such as high cholesterol, high blood pressure, smoking and obesity. To reduce your risk:
IDPH is currently partnering with health professionals in Macon and Peoria counties for a new learning collaborative, Million Hearts, with the goal of identifying, controlling and improving blood pressure readings to help prevent 1 million heart attacks and strokes by 2017. This collaborative includes sharing and using health data to help physicians see how to reduce hypertension, as well as increasing the integration of clinical and community services in communities to manage hypertension.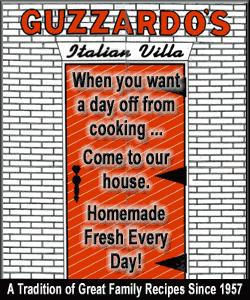 Similarly, the Healthy Hearts project, funded by a Community Transformation Grant, also aims to use a population approach to cardiac prevention and care by integrating public health and primary care services, reducing individual and community factors that contribute to cardiovascular disease, and improving the use of health data.
To learn more about the Million Hearts initiative, visit www.millionhearts.hhs.gov, and for more information about the Healthy Hearts project, visit www.idph.state.il.us/healthyhearts.
IDPH also celebrated Go Red Day on Friday, encouraging all IDPH staff to wear red and decorate their offices for the occasion. Workplaces around Illinois can show support for heart disease awareness in similar ways and encourage employees to learn the signs of a heart attack — chest or upper body pain, shortness of breath, and possibly lightheadedness, nausea or cold sweats.
Building partnerships and working together are essential to overcoming public health problems and battling health conditions such as cardiovascular disease, which is why IDPH has made this a priority in the department's strategy for 2014-2018. For a copy of the five-year strategic plan, click here (PDF).
[Text from Illinois Department of Public Health file received from the Illinois Office of Communication and Information]