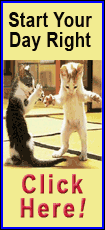 Those thoughts did not last long.

The Lincoln Railers used a 29-7 run throughout the early stages of the first half to get a comfortable margin, one that was not extended until the fourth quarter, en route to a 78-48 win over the Senators on Saturday night. The win improves the Lincoln record to 22-2 as the No. 3 team in the state of Illinois stays close on the heels of Springfield Lanphier and moves their conference mark to 11-1. The Railers set a season high in scoring behind four players in double figures as well as defense that has dominated all season long.

The game could not have gotten off to a better start for the Railers as Springfield won the tip but senior Joey Olden stepped in front before the ball hit the ground and sped downcourt for an early layup. After Springfield got free throws from Obediah Church and a 3 from Isaac Nelson, the Railers quickly turned the 5-2 deficit, thanks again to Olden. Olden took a steal in the backcourt in for a layup and then scored again to put Lincoln in front, where they would be for the rest of the night. With Olden scoring the first six points, Tyler Horchem was the next to connect, converting on two straight 3-pointers to take a 12-5 lead.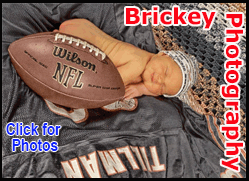 After a basket from Church, Edward Bowlby hit the first of his four 3-pointers on the night. Gavin Block ended the Lincoln scoring in the first quarter with a three-point play to give the Railers a 19-7 lead going into the second quarter.
Lincoln's first score of the second quarter was a milestone moment for Max Cook. When the senior found an open Bowlby from behind the 3-point line, the assist from Cook elevated him on the all-time list at Lincoln. His 327th career assist moved him into third place all-time, passing Gregg Alexander. The playmaker now only trails Dan Duff and Matt Schick on the career list.
After Springfield tried to stay close, Lincoln scored nine in a row, including field goals from Cook and Block, along with another 3 from Bowlby and free throws from Payton Ebelherr. Things were looking good with the home team up 31-12.
Unfortunately, what would become a habit on the night crept up on the Railers.
"We were a little uncomfortable on the bench," coach Neil Alexander said. "We'd got up by 18, they'd close back to 12, then we'd go back up by 20, but then they would climb back. It took a while for us to put them away."
Lincoln's 19-point lead quickly diminished to just 10 as the Senators (6-17, 3-11) ran off nine in a row. When they needed a score to stop the Springfield momentum, Lincoln turned to Cook, who hit his second basket of the night. A free throw from Block sent the Railers into halftime with a 34-21 lead.
Bowlby started an 8-2 run for the Railers to start the second half, pushing the Lincoln lead to 19 at 42-23. Bowlby's 3, along with another from Horchem, seemingly put the Senators away. But, as mentioned before, the Senators were hanging tough and put together an 11-3 run to close to within 45-34. The pendulum swung back to Lincoln as the Cook brothers fueled a 9-0 run. Will Cook connected for his only points of the night, a 3 from the right corner, with Max Cook scoring after a steal by Will. Max's next basket was followed by a basket from Adam Conrady to push the lead back to 20 at 54-34.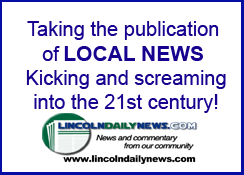 Springfield would not go away as seven in a row pulled them to within 13 at 54-41 in the early part of the fourth quarter. Finally, the Lincoln defense took over and a 14-0 run put the game out of reach. Block got the run started with five points and hit another 3-pointer after free throws from Max Cook. Olden jumped back in the scoring column with two quick baskets, one off a steal by Ebelherr. A Springfield score was followed by baskets by Max Cook and Olden. The Olden basket allowed the Railers to set their highest scoring night of the season, up 72-43, with a few minutes still left in the contest.
After one player, Olden, scored the first six points of the night, it was only fitting that another one scored the last six points of the night. Senior Austin Krusz scored on jumpers and floaters in the lane to match his career high, the third time he has scored six. Ironically, the last time he scored six was one year ago to the date: Feb. 8, 2013, against Rochester.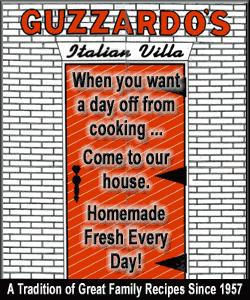 For the game, Lincoln forced 21 turnovers and scored 37 points off those Springfield miscues.
The Railer defense has been allowing a few more points than earlier in the season, but at this point it is not a concern.
"We've been giving up a few more points, but we've been playing a bit faster," coach Alexander said, "so we'll be giving up some points, but with our scoring, we should be able to put some points on the board."
Over the last three games, the Railers have been averaging almost 72 points a game. As a comparison, Lincoln scored a total of 81 points in the first two games combined.
Four of the five starters hit double figures, while the fifth just missed. Block had another solid night with 19 points, five rebounds, five assists and seven steals. Olden finished with 13 points, while Bowlby added 12. Max Cook also scored 12, along with having six assists and four rebounds. Horchem finished with nine points and has been contributing more as of late, averaging almost seven a game over the past seven games. Krusz finished with six points, Will Cook scored three, and Conrady and Ebelherr each chipped in with two.
Now, a busy week for the Railers, one that could have lasting effects well past the final buzzer sounding. Friday, the Railers are at Rochester and back home the next night in nonconference action against Oswego. The biggest game of the week starts the action as Lincoln will travel to Chatham in a rescheduled game to take on Glenwood on Tuesday night.
"It's a scary game for us," Alexander said. "We know it will be a hostile environment in light of what happened, but we've got a bunch of seniors, and they know what they have to do to push through and just worry about the game."
The Tuesday game is scheduled to start at 7:30 p.m. It will be a busy basketball night for Lincoln fans as, along with the game at Glenwood, West Lincoln-Broadwell and Chester-East Lincoln will be playing each other for an eighth-grade regional title. If you're not going to be at that game, a large turnout by Railer Nation in Chatham would be appreciated and will definitely be needed.
___
LINCOLN (78)
Block 7-12 3-4 19, Olden 6-9 1-2 13, M.Cook 5-9 2-2 12, Bowlby 4-8 0-0 12, Horchem 3-5 0-0 9, Krusz 3-4 0-0 6, W.Cook 1-1 0-0 3, Ebelherr 0-1 2-2 2, Conrady 1-2 0-0 2, Dunovsky 0-0 0-0 0, Perry 0-1 0-0 0, Hopp 0-0 0-0 0, Fry 0-0 0-0 0, Kirby 0-1 0-0 0, Aeilts 0-0 0-0 0. Team 30-53 8-10 78. 3-point field goals 10-26 (Bowlby 4-7, Horchem 3-5, Block 2-5, W.Cook 1-1, Kirby 0-1, Perry 0-1, M.Cook 0-3, Olden 0-3).
SPRINGFIELD (48)
Kincaid 14, Church 14, Nelson 9, Small 4, Day 3, Minder 2, Watters 1, Stratton 1. Team 16-41 11-13 48. 3-point field goals 5-19 (Nelson 3, Kincaid, Day).
LCHS 19-15-20-24 78
Springfield 7-14-18-9 48
[By JEFF BENJAMIN]
Click here to respond to this article.
Jeff Benjamin's Railer basketball articles