The Lincolns remember the Gettysburg Address

Send a link to a friend
[February 11, 2014] At both celebrations on Saturday, Abraham and Mary Todd Lincoln, portrayed by Gary and Carol Simpkins of Heyworth, spoke briefly about the Gettysburg Address, delivered originally on Nov. 19, 1863: 150 years ago.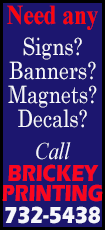 Mary Todd shared with the audience that at the time of its writing, her husband was not pleased with his speech. He felt that it was inadequate for the occasion. However, there were many who did not share that opinion, including herself. She felt the speech was so profound that it was something that should be shared with everyone. She said that because of this it was being considered that the speech should be published and sold to the general public. She said that if they did sell it, they would use the money for the war effort: to buy medical supplies and other things the soldiers needed.

The president then took the floor. Reflecting on his speech in November, he explained that he was not the primary speaker. He said Edward Everett was the main speaker of the day. At the time, Lincoln felt he had delivered a failed speech. But Everett did not agree.

After the Gettysburg Address, Everett said to Lincoln, "Mr. Lincoln, you said more in less than three minutes than I said in a little over two hours."
Lincoln then shared with the audience the details of the Gettysburg battle that occurred in July of 1863. At the end of the battle there were more than 7,000 dead soldiers from both the North and the South. In addition, there were over 3,000 dead horses. It was the people of the Gettysburg community who had to deal with the burial of the dead. He also relayed that by the time the Gettysburg cemetery was dedicated in November, another 3,000 soldiers had lost their lives.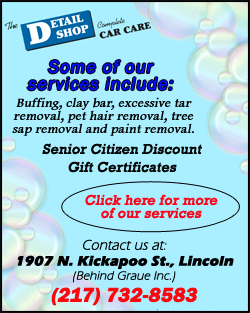 Lincoln said the enormity of the losses weighed heavily on him as he prepared to address the people of Gettysburg. He made several attempts to write the speech, beginning his writing at the White House before departing for Gettysburg, adding to it while on the train en route and finishing it the night before the dedication.
Lincoln then read the address to the audience. He removed his stovepipe hat and took the speech out of it, which was typical of Lincoln. He read much of the speech from his paper, but at the end he put down his paper and looked out onto the audience as he finished, saying: "That we here highly resolve that these dead shall not have died in vain — that this nation, under God, shall have a new birth of freedom — and that government of the people, by the people, for the people, shall not perish from the earth."
[By NILA SMITH]