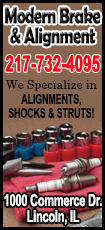 Stroud-Borth said that last fall, she decided she was going to create a portrayal of Sarah Wakefield. She began by compiling her research. In December she wrote her script. She said that since then she has practiced her presentation no less than twice a day.

When she delivered the presentation on Saturday, at both the Mount Pulaski and Postville courthouses, it was filled with emotion. There were happy times during the Wakefield captivity and very sad times. During her performance Stroud-Borth at times wept for the situation and showed her frustration and anger at those who persecuted not only her, but the Indian who saved her life.

Sarah Wakefield was born and raised in the eastern United States. As an adult she traveled west, as did many young people in that day, seeking greater opportunities. There she met and married her husband, who was also from the East.

Her husband was an Indian agency doctor in the Dakota region. During their time in the region, they interacted with many of the Indians and knew many of them on a personal level as they came to her husband for medical treatment.

In 1862 the Dakota War broke out in Minnesota, where the Wakefields were located. There were two Indian agencies, for the north region and the south region. Each agency was responsible for distributing food to the Indians, but there was an alleged shortage, so they stopped distributing. Some of the Indians learned that there was food in the warehouses on the agency compounds, and they took steps to break into the warehouses and take the food.

In fear for his wife and children, the doctor made arrangements for Sarah Wakefield, their infant daughter and young son to be taken to the cavalry fort. Along the way, their driver was murdered by an Indian. Sarah and her children were spared due to an Indian named Chaska, who defended them against the murderer and persuaded that Indian to allow them to live.

Chaska then took Wakefield and her children into his home with his mother, and they remained Chaska's captives for six weeks.

Wakefield and her children were held as bargaining chips for Chaska. He worked to keep them alive and safe with the intent of turning them over to the cavalry so that his own life might be spared.

During her time with Chaska and his mother, Wakefield was treated well and taken care of along with her children. She cooperated with the Indians, doing chores and helping out. She had been told that white women who cooperated were treated better and their lives were spared. For Wakefield, this was her only means of staying alive, something she knew she had to do for the sake of her children.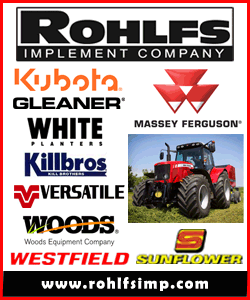 After six weeks, Chaska took Wakefield and her children and gave them back to the cavalry. He was taken prisoner, and Wakefield set about trying to defend him and show the whites that Chaska had been honorable.
However, it all backfired. Many believed that Wakefield had fallen in love with Chaska and had "become his wife" during the captivity. They thought she was trying to protect him and was lying about the events that occurred while she was in captivity.
She did all she knew how to do to save her Indian friend, but in doing so she left a stain on her own reputation. Even her husband was not completely convinced that Wakefield was not in love with the Indian.
During that same period of time, President Lincoln was contacted about plans to execute over 300 Indians for crimes committed against the whites. The result was that Lincoln personally commuted the death sentence for 300 Indians, including Sarah Wakefield's Chaska. However, in what was called a "mistake" that Wakefield never entirely believed, another Indian with the same name was set free and Wakefield's protector was hanged.
Wakefield tried to help the Indians after her release. She wrote a letter to President Lincoln beseeching him to stop the inhumane treatment of the Indians, but he never responded. She also volunteered to work in a newly formed Indian encampment, but no one accepted her.
Her last act to defend herself and Chaska was to write the book "Six Weeks in the Sioux Tepees." In the end, telling her story made little difference and in some cases made things worse for the woman.
Sarah Wakefield lived her life in sorrow. She was talked about as being friendly with Chaska as a wife to a husband, but her true feelings were more that she regarded him as a brother. After her return, her husband doubted her and took to drinking. Also, being a man of medicine, he took to self-medicating and eventually died.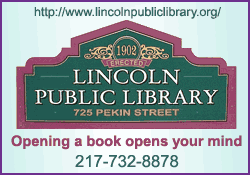 Every year celebrations are hosted at the Mount Pulaski and Postville Courthouses in honor of our 16th president, Abraham Lincoln, who in his earlier years practiced law in both courthouses.
[By NILA SMITH]