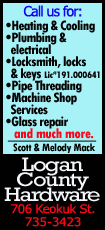 "Reaching the population known as 'young invincibles' is an important part of our effort to educate and enroll all of Illinois' uninsured population," said Jennifer Koehler, executive director of Get Covered Illinois. "We know that to effectively reach young invincibles — who are 53 percent of our uninsured residents in Illinois — we have to work with nontraditional, and especially digital, sources for news and entertainment. That's where The Onion fits right into our outreach strategy."

Beginning this week, the partnership calls for The Onion to run banner ads on its website featuring a man who is forced to sell his action figures to pay his medical bills because he failed to get health coverage. The Onion will also create a video, an editorial and a custom "news" section about Get Covered Illinois that will appear online as the March 31 enrollment deadline nears.

"This is a great opportunity for Onion Labs to work with Get Covered Illinois and do what The Onion does best — create irreverent-yet-relevant comedy and put it to work for an organization that wants to reach millennials," said Steve Hannah, chief executive officer of Onion Inc.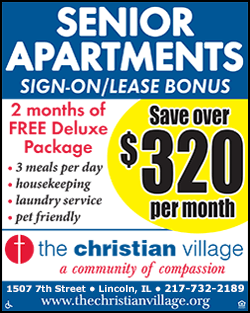 The Onion audience is comprised of mainly young adults between the ages of 21 and 34, who are influential trendsetters, affluent and highly educated. According to ComScore, more than 60 percent of Onion readers are college and graduate-school graduates.
"Get Covered Illinois understands their target demographic and is taking a creative approach to tailor a message to that audience that goes beyond traditional marketing," said Mike McAvoy, president of Onion Inc. "We are excited that Onion Labs will be able to raise awareness about the March 31 enrollment deadline for federal health coverage in an entertaining way."
The marketing agreement comes as Get Covered Illinois enters a crucial two-month outreach push leading up to the March 31 federal deadline for health coverage in 2014. Enrollment increased sharply across all age groups in December once improvements were made to the federal website.
In addition, Get Covered Illinois is engaging younger residents across the state through digital, radio and TV advertisements and promotions, both online and in person. Video content targeted to young people will launch on Get Covered Illinois' Twitter and Facebook pages. Since December, GCI's Facebook followers have tripled to more than 4,800. More than 40 percent of Get Covered Illinois' Facebook followers are between the ages of 18 and 34.
The next key enrollment deadline is coming up this week, with Feb. 15 as the last date that consumers can apply for coverage beginning March 1. The full enrollment period for the Health Insurance Marketplace lasts six months and runs through March 31.
Get Covered Illinois is urging health care consumers to take advantage of the assistance that is being offered via the Web, over the phone and in person through hundreds of community partners across the state:
Visit the website at www.getcoveredillinois.gov (which includes a Spanish-language version).

Call the Get Covered Illinois help desk at 866-311-1119. Operators are available each day from 8 a.m. to 8 p.m.

Meet in person with a specially trained "navigator" who can help you understand your options and even help you enroll at one of the hundreds of partner sites across the state. There are more than 1,500 navigators throughout the state, and they can be located by visiting the website and entering your ZIP code, or through the help desk.
[Text from file received from Get Covered Illinois]
Follow Get Covered Illinois on social media at:
Onion Inc. is a Chicago-based digital media company comprised of The Onion, its sister pop-culture publication, The A.V. Club, and a full-service creative agency, Onion Labs. Founded in 1988, The Onion has become America's most recognizable and prominent source of satirical comedy, with daily coverage of politics, technology, sports, business, entertainment and more. The Onion and The A.V. Club combine to receive an average of 19 million monthly visitors to their websites and account for over 3.3 million Facebook fans, 5.6 million Twitter followers and more than half-a-million YouTube subscribers. Onion Labs was established in 2012 and creates branded entertainment, integrated video series and custom advertising programs for brands. In its short time in existence, Onion Labs has worked with companies such as 7-Eleven, Adobe, Clorox, Home Depot, Lenovo, Microsoft, YouTube and many others.