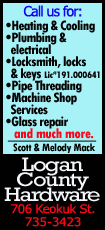 The move comes after lobbying from health campaigners and the opposition Labour party, who cited research showing that smoking in cars exposed children to more concentrated smoke and caused health problems.

The government confirmed it would seek to implement a ban before an election in May next year, after lawmakers voted on Monday to give ministers the power to bring in the measure.

"The intention is for the secondary regulations to be in force ahead of May 2015," Prime Minister David Cameron's official spokesman said on Tuesday. "There is a particular issue around vehicles being a particularly confined space and the associated public health concerns."
The ban has been criticized by some parliamentarians and lobbyists as an intrusion on individual freedoms. British American Tobacco said it agreed that children should not be exposed to cigarette smoke in confined spaces like cars, but said it would be concerned if the ban were ever extended to affect smoking when children were not present.
(Reporting by William James and Martinne Geller; editing by Larry King)
[© 2014 Thomson Reuters. All rights reserved.]
Copyright 2014 Reuters. All rights reserved. This material may not be published, broadcast, rewritten or redistributed.