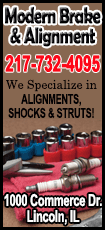 A total of eight skiers were caught in the Oregon slide, which occurred at about noon local time near Little Eagle Meadows in the Southern Wallowa Mountains, about 350 miles east of Portland, according to the Baker County Sheriff's Office.

Members of the group, who were from the Seattle area, were on a guided multi-day trip through the back country, Sheriff Mitch Southwick said in a statement. They were not identified.

In addition to the two skiers who were killed, two in the group apparently suffered broken bones and four others were unhurt, he said. The Oregon and Idaho National Guard dispatched helicopters to pick up the survivors, Southwick said.

The Colorado skier, a man in his 40s whose name was not immediately released, was killed outside the Keystone Ski Resort about 75 miles west of Denver, said Tracy LeClair, spokeswoman for the Summit County Sheriff's Office.
LeClair said the man had been backcountry skiing with a companion on Monday when a 2,000-foot long, 9-foot deep snow slab broke loose and swept the pair down the mountainside.

The surviving skier, who was partially buried, was able to extract himself but was unable to find the other man and notified authorities, she said.

Search and rescue teams scoured the slide area until nightfall Monday. The search resumed Tuesday morning and around noon the man's body was located, LeClair said.

The incident marked the fourth avalanche-related death in Colorado this season, and the second reported fatality in the state in two days.

A snowmobiler was killed near Crested Butte, roughly 220 miles southwest of Denver on Monday, according to the Colorado Avalanche Information Center.

The center has warned that avalanche danger is high in the Colorado mountains because of recent heavy snowfalls.

Before Tuesday's deaths in Oregon, 10 people had been killed by snow slides in the United States this winter season, according to the avalanche center, including fatalities in Wyoming, Utah, Montana, Idaho and Washington state.

Colorado leads the United States in avalanche deaths each year, with 28 averaged nationwide annually over the past decade. Snowmobilers account for the largest share of avalanche fatalities, according to the center's statistics.

(Reporting by Keith Coffman in Denver and Teresa Carson in Portland, Ore.; editing by Steve Gorman and Eric Walsh)
[© 2014 Thomson Reuters. All rights reserved.]
Copyright 2014 Reuters. All rights reserved. This material may not be published, broadcast, rewritten or redistributed.