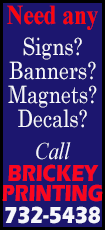 The opposition GERB party had called for the vote, accusing the government of failing to deal with an influx of thousands of Syrian refugees and of failing to stem a rise in car thefts and burglaries in the European Union's poorest country.

As was widely expected, Prime Minister Plamen Oresharski's minority coalition struck down the motion by 116 votes, out of a total of 217 lawmakers who took part. It survived two similar votes over its investment policies in October.

Oresharski's coalition looked as though it might fall last year when tens of thousands of people took to the streets of Sofia in anti-corruption protests. The protests have since dwindled and political analysts expect the government to limp on at least until European Parliament elections in late May.

But the unrest robbed the government of clout to reform a graft-prone political system or the slow and inefficient judiciary.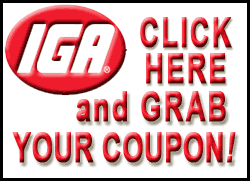 GERB's decision to call another no-confidence vote could backfire on the center-right party. It too had grappled with a spike in crime as well as with a wiretapping scandal while in office until early 2013, said Kancho Stoichev, an analyst with the pollster Gallup.

"It was a suicidal choice of reason for a no-confidence vote and the result is logical," Stoichev said.

KEEPING UP PRESSURE

Sergei Stanishev, leader of the ruling Socialist Party (BSP), rounded angrily on GERB after the vote.

"GERB had no moral right to claim a vote of no-confidence because its national security policy was its biggest failure for Bulgaria's citizens," Stanishev said.

GERB, which won most votes in last year's general election but failed to find a partner to form a government, has pledged to keep pressure on Oresharski's government until it resigns.

But a survey by independent pollster Mediana on Sunday showed increased support for the government, with 45 percent of Bulgarians backing it — the highest level since it took office. However, 33 percent of those asked still thought it should quit.

Two young women in the public gallery of the parliament displayed a banner and shouted "resignation" during Wednesday's vote — a reminder that anger against the government still simmers, especially among well-educated, younger Bulgarians. The two women were quickly escorted out of the building.

The coalition of the BSP and the smaller ethnic Turkish MRF party is one seat short of a majority in the 240-member parliament and has to rely on the unofficial support of the nationalist Attack party, which has 23 deputies.

The Balkan state has struggled to accommodate more than 10,000 refugees, mainly from Syria, who live in conditions described in a United Nations report last November as unsafe, overcrowded and dire.

The government has sent more than 1,000 police officers to the Turkish border and late last year began building a wire fence along the border to limit the numbers of immigrants.

On Monday the interior ministry deployed more than 140 police officers in a special operation to help prevent car thefts, burglaries and other crimes which have plagued the poor and often sparsely populated towns of northwestern Bulgaria.
(Editing by Matthias Williams and Gareth Jones)
[© 2014 Thomson Reuters. All rights reserved.]
Copyright 2014 Reuters. All rights reserved. This material may not be published, broadcast, rewritten or redistributed.