U.S., Russia bring meeting forward as Syria talks falter
Send a link to a friend
[February 12, 2014] GENEVA (Reuters) — International mediator Lakhdar Brahimi scrambled to keep diplomacy alive on Wednesday, bringing forward to Thursday a meeting with senior U.S. and Russian officials backing opposing sides in Syria's war.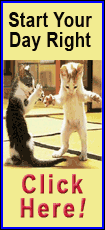 Brahimi first met Russian Deputy Foreign Minister Gennady Gatilov, who was holding separate talks later with Syrian Foreign Minister Walid al-Moualem in Geneva, diplomats said.

A opposition source said the National Coalition met with the Russian ambassador to the U.N. in Geneva on Tuesday evening as involvement by Moscow, President Bashar Assad's ally, is stepped up after two days of talks ended with no progress.

Brahimi, the United Nations envoy, began a joint session with the delegations of the Syrian government and opposition at mid-day on Wednesday, a U.N. statement said.

But the two sides remain far apart in their approach to talks sponsored by their respective backers Russia and the United States.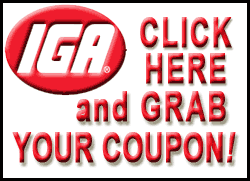 "The process is going to have to gain substance if there is going to be a real exchange," a Western diplomat said.

"The real question is can the process here address the problem of violence and get at the root cause by implementing the Geneva Communique," he said, referring to the roadmap agreed by world powers in June 2012 that calls for the two warring sides to set up a Transitional Governing Body.

Brahimi is now due to meet U.S. Under Secretary Wendy Sherman and Gatilov on Thursday, a day earlier than planned in a sign that the envoy is hoping the two powers can bring pressure to bear on their respective allies.
Brahimi said on Tuesday he aimed to discuss the key issues of violence and establishment of a Transitional Governing Body in parallel. However Damascus says it wants to address the issue of "terrorism" first and political transition later.

Assad's forces and allied Lebanese militia Hezbollah stepped up attacks on Syria's strategic border town of Yabroud on Wednesday, activists said, in apparent preparation for a new offensive to flush out rebels.

(Reporting by Stephanie Nebehay and Khaled Yacoub Oweis; editing by Oliver Holmes and Ralph Boulton)
[© 2014 Thomson Reuters. All rights reserved.]
Copyright 2014 Reuters. All rights reserved. This material may not be published, broadcast, rewritten or redistributed.