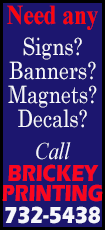 Forward Kevin Durant scored 36 points and grabbed 10 rebounds, and guard Reggie Jackson sank two free throws inside the final second as Oklahoma City gained a 98-95 victory over Portland on Tuesday night at the Moda Center.

Guard Jeremy Lamb scored 19 points off the Oklahoma City bench, and Jackson had 17 points, six rebounds and five assists for the Thunder, who earned a split in the four-game series between the team.

After dropping the first two very competitive contests against the Trail Blazers, Oklahoma City came from behind to win in each of the next two matchups.

"It drains you a little bit to know you got up on them two straight games but lost," said Portland guard Damian Lillard, who finished with 16 points and seven assists but scored only three points in the second half. "We had one down there, and they came back to win the game (105-97 on Jan. 21). Same thing tonight. But we can't pout about it. We have another tough one (Wednesday against the Los Angeles Clippers)."

The Trail Blazers had six players post double-figure point totals, led by forward Nicolas Batum, who scored 18. Center Robin Lopez collected 17 points and 14 rebounds.

Portland (36-16) fell five games behind Oklahoma City (42-12) in the Northwest Division race.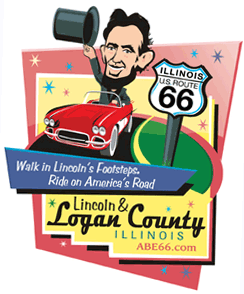 Oklahoma City trailed by 13 points early in the game, and it was an uphill climb most of the rest of the way.

"We competed," Thunder coach Scotty Brooks said. "That's what we're about. We don't like to lose. We have a locker room that cares — just like Portland. We just competed, possession by possession. That's what good teams do."

The Blazers were ahead 93-91 when Jackson scored on a layup to tie it at 93-93 with 2:05 to play. A tip-in by Lopez made it 95-93 with 1:48 to go, but Lamb sank a 3-pointer to put Oklahoma City back in front 96-95 with 1:37 to play.

It was still 96-95 when Lillard drove to the basket in traffic with 13 seconds remaining. No foul was called, and Lillard lost the ball out of bounds.

On the ensuing inbounds play, Durant knocked the ball out of bounds, and Portland gained possession with 12.3 seconds left. After a timeout, the Blazers inbounded to Lillard, who passed to forward LaMarcus Aldridge. Aldridge head-faked a defender, then missed an open 15-footer. Oklahoma City rebounded, and Jackson made two foul shots to push the Thunder's advantage to 98-95 with six-10ths of a second to go.

Lillard missed a desperation 3-point attempt at the buzzer.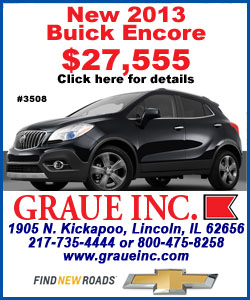 "We're a resilient team," said Durant, who made 15 of 28 shots from the field and five of five from the foul line. "We keep our heads up through adversity, through tough times."

Aldridge — who averaged 30.7 points and 14.3 rebounds in the first three games against the Thunder — amassed 12 points and 12 rebounds Tuesday but made only five of 22 shots from the field. Aldridge, defended mostly by Oklahoma City center Kendrick Perkins, finished 0-for-9 from the floor in the second half, scoring just two points.

"He was fantastic," Brooks said of Perkins. "He made Aldridge work for every catch, every shot that he took."

Oklahoma City shot 48.2 percent from the field, including 7-for-14 from 3-point range. Portland shot only 37.6 percent — 7-for-23 from beyond the arc.

"We had plenty of good looks," said Lillard, who was 5-for-15 from the field, including 1-for-7 on 3-point attempts. "Sometimes you just miss shots."

Lillard and guard C.J. McCollum scored 13 points apiece as Portland seized a 55-45 lead at the half. McCollum came off the bench to make four of five shots, including three of three from 3-point range, in the half. The rookie finished with 15 points.

Oklahoma City got 18 first-half points from Durant and a combined 22 off the bench from Lamb (13 points on 6-for-8 shooting) and forward Nick Collison (nine points, 4-for-4). However, the Thunder received only five points from their other players through intermission.

Portland closed the second quarter with a 14-2 rush to take a 55-45 edge into halftime.

NOTES: Portland reserve F/C Joel Freeland went down with an apparent right knee injury in the first quarter and did not return. An MRI was scheduled for Wednesday. ... Trail Blazers G Mo Williams (family issues) missed his third consecutive game. Williams was in the locker room afterward and said he expects to play when the Blazers face the Los Angeles Clippers on Wednesday night at Staples Center. ... Oklahoma City G Russell Westbrook, out since Christmas Day following knee surgery, is with the Thunder on the current three-game road trip. "He's coming along nicely, slowly integrating himself back with us at practice," coach Scott Brooks said. "He'll come back sometime after the All-Star break. I don't know exactly when yet, but we're excited about where he's at." ... Thunder F Kevin Durant averaged 38 points in the four games against Portland. In the previous three encounters, he tallied 46, 37 and 33.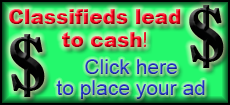 [© 2014 Thomson Reuters. All rights reserved.]
Copyright 2014 Reuters. All rights reserved. This material may not be published, broadcast, rewritten or redistributed.