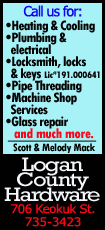 The rising young Phoenix Suns had to bear the brunt of his rebuttal.

James had 25 of his game-high 37 points in the second half and 11 in the final four minutes, collected five of Miami's12 steals and finished several off with thunderous slams as the Heat shook off the pesky Suns 103-97.

"The energy and effort we had defensively was key," James said after the Heat turned 16 Phoenix turnovers into 24 points "We had 12 steals and when we're active like that we're a pretty good team.

"I like to be able to anticipate plays. Seeing the pass before it happens and shooting the gap. I've been doing it throughout my career. I'm feeling really good right now. My legs are starting coming back to me. My shoulder and my knee are all feeling better. I'm able to get out on the break much faster."

Miami beat Phoenix eight straight times and James had averaged 32 points in those wins, including 35- and 37-point efforts in this seasons' sweep. The Heat won six straight at US Airways Center, where a season-high crowd of 17,927 cheered for the Suns but thoroughly enjoyed their annual opportunity to see James.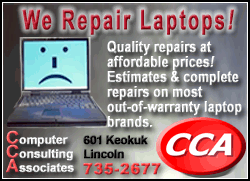 Center Chris Bosh added 21 points, including a big 3-pointer with 40.3 seconds for the Heat, who played short-handed when Wade was forced to stay at the team hotel with a migraine that began early in the afternoon. But there was a statement to be made after the 94-89 loss to the Jazz.

"It was good to see us respond, and that started at practice (Monday)," Miami coach Eric Spoelstra said. "There wasn't any dancing around it, we were flat and we didn't bring a game necessary to win on the road. But the approach (Monday) and today at the shoot-around was very focused and business-like. That's how we came away with a gritty win against a team that has been playing well."

Guard Gerald Green had 26 points, including five 3-points for the Suns, who raced out to a 12-0 but had lost most of that stagger by the end of the quarter. Guard Goran Dragic had 15 points — snapping a string of seven straight 20-point games — and forward Channing Frye added 15 for the Suns.

"We fought. I think we played great but the turnovers in the lost quarter cost us," said Dragic, who was coming off a career-high 34-point game against Golden State on Saturday. "We were close and they are the champions of the NBA. It's not a disappointment, but I wish we would win."

The Suns were within three at 92-89 after two Green free throws with 2:48 left, but James nailed a step back 18-footer before taking the second of back-to-back steals the distance for a jam with 1:13 left to give Miami some cushion.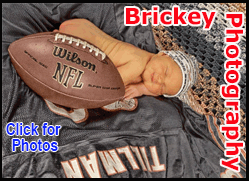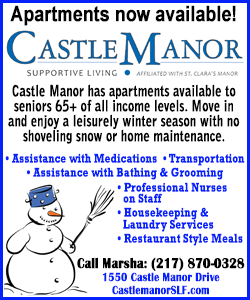 Green hit a 3-pointer to make it 96-92 with 1:03 left, but James passed out of a trap to a wide open Bosh for the crushing basket.

"I think that was the dagger for us," Dragic said.

Phoenix raced to the 12-0 lead — with four of the five starters contributing — as the Heat missed five shots and committed two turnovers with their first five possessions. Miami finally got on the board when guard Toney Douglas, making his first start of the season in place of Wade, hit a 3-pointer with 8:09 left.

Phoenix still led by 10 at 25-15 after a Green 3-pointer with 2:56 to go, but the Heat scored the final seven points of the first quarter and continue the run with three to open the second. Guard Ray Allen tied the game with a 5-foot runner with 10:08 left.

A quarter in which the teams were a combined 15-for-41 from the field ended with more scoring runs. The Suns scored seven straight before the Heat answered with an 8-0, with James giving Miami its first lead at 33-32 on a driving layup with 6:11 left. Phoenix ended the half on a 7-2 to take a 46-43 lead to intermission.

James had 11 points in the third quarter and capped an 11-0 Miami run with a pair of thunderous slams to give the Heat a 62-55 lead. But the Suns answered with an 11-3 spurt of their own, including eight straight points by Green and a 3-pointer by Frye to put the Suns back up 66-65.

Forward Markieff Morris ended the quarter with two baskets in the final 1:16 including a dunk off a behind-the-back feed from forward P.J. Tucker just before the buzzer to put Phoenix up 74-71.
NOTES: Spoelstra said Wade, who suffered from migraines on and off during his career, started to feel poorly a few hours before tip-off. "It started to set in this afternoon and (Wade) wasn't feeling much better," he said. "He really wanted to give it a shot tonight." ... The Heat are now 8-6 without Wade this season and 28-8 with him. ... The Suns are now 4-5 in games against the NBA's six division leaders — beating the Indiana Pacers (twice), the Toronto Raptors and the Los Angeles Clippers and losing to Miami (twice), the San Antonio Spurs (twice) and the Oklahoma City Thunder. ... The Heat have nine players with 10 years or more of NBA experience and 132 years of NBA experience on their roster. The Suns have one 10-year veteran, G Leandro Barbosa, and 42 years of NBA experience on their active roster. ... The Suns began the night 13 games better than they were last year after 50 games (17-33), the fourth-best turnaround in franchise history.
[© 2014 Thomson Reuters. All rights reserved.]
Copyright 2014 Reuters. All rights reserved. This material may not be published, broadcast, rewritten or redistributed.