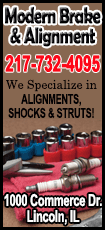 Olden had a career night by connecting on seven 3-point field goals on his way to a team-high 23 points as the Railers swept the regular-season series against Glenwood with a 65-55 win Tuesday night in Chatham. The win allows the No. 3 team in the state to improve to 23-2 overall while moving to 12-1 in the Central State Eight. The game was the beginning of a busy week for the Railers as there are two more contests this weekend. The night, however, belonged to Olden.

As the game began with both teams on fire from 3-point range, it was not until almost 2 1/2 minutes had elapsed before either team missed. All the field goals in the first quarter were from behind the arc as Glenwood gave notice early on that this one would not be a runaway for the Railers, unlike the 22-point Lincoln win last month in Jacksonville.

Glenwood traded early 3s with the Railers, while Lincoln countered with their own 3-point specialist on the night. The Railer who wears No. 3 was rock-solid shooting 3s, bringing Lincoln even on three different occasions as the game found its way tied at 12. Defensively, it appeared the strategy was to cover Edward Bowlby and Gavin Block tightly and make some of the other Railers produce early. Olden took advantage of his open looks as he hit those four 3s in the first quarter.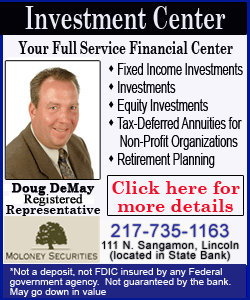 "He's a good shooter and he is capable of having a night like he did," a pleased Lincoln coach Neil Alexander said after the game. "Next time, it might be someone else. We've got some good shooters and he (Olden) got us going."
It was a pair of free throws from Block that gave Lincoln their first lead at 14-12 at the end of the first quarter. Glenwood quickly jumped back on top with another 3-pointer, their fifth in a row. With the Titans' defense paying all the attention to Lincoln's top two scorers, Max Cook found himself open throughout the night as well. Cook's first 3 came from the corner after thinking about it for a beat or two and then draining the jumper to put the Railers up 17-15. After Glenwood evened the score at 17, Block put up four in a row as he began asserting himself down low. Down three, Glenwood ran off four in a row to go back in front at 24-23, the last time they would enjoy being in the lead.
Olden struck again from long range, his fifth of the night, to give the lead back to Lincoln at 26-24. The 15 points he scored up to that point already matched his career high, all with more than a half left to go. Another basket from Block was met by Glenwood's Peyton Allen hitting from well behind the top of the key with under seven seconds to go in the half, pulling the home squad to within one at the half at 28-27. The 27 points marked the most points the Lincoln defense has surrendered over the first 16 minutes in any game this season.
After the scoring coming from deep early, Lincoln got on the board in the second half after Olden grabbed an offensive rebound on the half's first possession, kicked it out to Cook, who rifled a pass to a wide-open Tyler Horchem at the baseline. Horchem's layup put Lincoln up three, and that lead was doubled when Cook hit another 3-pointer. After rushing out to a six-point lead, Glenwood brought the game back to two at 33-31. Block scored again, while Cook, still being left open and seemingly being dared to shoot the 3, obliged and hit his third 3 of the night. On the next trip down the court, a collision in the lane between Cook and Allen could have gone as a charge against Cook, but the blocking foul was whistled against the Glenwood star. After splitting the free throws, Lincoln enjoyed an eight-point lead at 39-31.
Lincoln has not played many close games this season as the Railers had only been in six games with margins of 10 points or less, so this game would serve as a test for Lincoln in handling a tight ballgame. Glenwood quickly sliced into the Railer lead by running off an 8-2 run to draw as close as they would for the rest of the night at 41-39. Lincoln's only score during the run was a basket from Olden, a shot that would have been another 3-pointer if his foot had been about 4 inches back. Since he didn't get that one from deep, he did connect from behind the 3-point line in the waning moments of the third quarter to give Lincoln a five-point spread moving to the fourth at 44-39.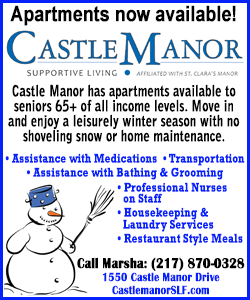 After the Titans (14-11, 7-6) struck first in the fourth, Cook made a drive down the left side of the lane, contorted his body just right, forcing contact from Glenwood while making the basket. As Cook stepped to the line, he turned to the Lincoln crowd, lifting his arms up and down, exhorting Railer Nation to raise their voices. Although Cook missed the free throw, the energy in the gym may have played a part in what might have been the turning point of the game.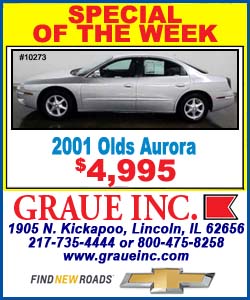 In a game that had already had some chippy and emotional play, a steal by Glenwood's Ethan Hunt resulted in a foul being called against Lincoln's Peyton Ebelherr. The junior made a good hard foul, a good play to not allow an easy shot. In the ensuing crowd of people, as Hunt was being lifted to his feet, something must have been said or done, and a technical foul was called on Allen. At the 6:34 mark, after Hunt made both free throws, Glenwood again only trailed by three. Technicals are funny things; sometimes they can give you the motivation you need, while other days, it can take all the wind out of your own sails. On this night, the Glenwood boat was left drifting in the water with no wind in sight.
As Block stepped to the line and drained both technical shots, it started a 12-2 run that gave the Railers the cushion they were looking for to put this one in the win column. During the run, it was more from long range as Ebelherr and, you guessed it, Olden hit. Olden's 3 was his seventh, marking only the 18th time in LCHS history that a player has made seven or more 3s in a game. Interestingly, counting Olden on Tuesday night, the last three times it has happened, it was on that same court in Chatham (Jordan Nelson in 2011 against Highland and Max Cook last year against Rochester).
With Lincoln up 58-45, Glenwood was left with no choice but to foul and send the Railers to the line, where they shined again, hitting 16 of 20 for the game. The Titans were trading baskets for free throws, but they just ran out of time. The closest they were able to get was at 61-53, but Bowlby's first basket of the night finally sent the Glenwood fans heading for the door as the senior completed the three-point play. Although he scored only three, much of the night he was being covered by Allen and was also doing his typical job on defense, as well as racking up three assists.
A good solid win for the Railers, but as he is wont to do, coach Alexander was looking for ways to improve.
"They did some things, found some weaknesses that we have to work on. I thought we were lacking in rebounding. (Cole) Harper killed us inside; we had no answer for him. Rebounding will be the key for us down the stretch. We have to rebound to have a chance to go anywhere," Alexander said.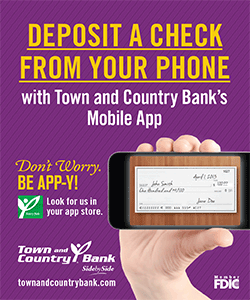 Olden led the way with his 23 points. Please understand this: All this discussion about the night Olden had came on the same night that Block had another spectacular night, scoring a "quiet" 21 points and handing out four assists, while Cook scored in double figures again with 13 and a team-high five assists. After those three, the scoring balance dropped off, with Bowlby and Ebleherr adding three and Horchem scoring two.
The win also helps in the regional seeding meeting scenario as Lincoln now has two wins over Glenwood, while the Titans were able to knock off Normal U-High, another state-ranked team that happens to be in Lincoln's regional. Unless there are some major bumps in the road, the No. 1 seed should belong to Lincoln, but we won't find that out until next week.
Lincoln has two more games this week, starting with Friday night's contest at Rochester, scheduled for 7:30. The Rockets have had their struggles, but at this point, every game seems "dangerous," a game where on any given night, someone could pull the upset. Let's hope for another solid performance from the Railers.
Quickly, congratulations go out to my regular broadcast partner Josh Komnick and his Chester-East Lincoln Panthers. His squad knocked out West Lincoln-Broadwell 41-26 Tuesday night to win their regional and advance to sectional play Wednesday night at Hartsburg, where they will take on East Peoria's Robien at 6 p.m.
___
LINCOLN (65)
Olden 8-10 0-0 23, Block 4-9 13-14 21, M.Cook 4-9 2-5 13, Bowlby 1-3 1-1 3, Ebelherr 1-3 0-0 3, Horchem 1-1 0-0 2, W.Cook 0-0 0-0 0, Conrady 0-1 0-0 0. Team 19-36 16-20 65. 3-point field goals 11-22 (Olden 7-8, M.Cook 3-7, Ebelherr 1-3, Block 0-2, Bowlby 0-2).
GLENWOOD (55)
Allen 20, Harper 18, Hunt 8, Anderson 4, Parriott 3, Brown 2. Team 19 9-9 55. 3-point field goals 8 (Allen 5, Hunt 2, Parriott).
LCHS 14-14-16-21 65
Glenwood 12-15-12-16 55
[By JEFF BENJAMIN]
Click here to respond to this article.