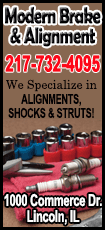 Oxborrow comes to Lincoln from Marseilles and brings an extensive background with her after serving as the children's librarian at the Robert W. Rowe Library in Sheridan for seven years.

"When I started at the library in Sheridan, I just fell in love with the children's programs," Oxborrow said.

Asked about her impression of the Lincoln Public Library, she said, "I have been impressed with the staff and how welcoming they have made me feel. My interview with Richard (Richard Sumrall, library director) and Sue (Sue Rehtmeyer, assistant librarian) was excellent. I got a really good feel for the library and what they were looking for in a new youth services librarian.
"I am thrilled to be part of the community and am looking forward to getting to know it," she said.
Oxborrow has a degree in music performance and has taught children to play her favorite instrument, the oboe. She is also looking forward to checking out the music scene in Lincoln and possibly playing in the local music society.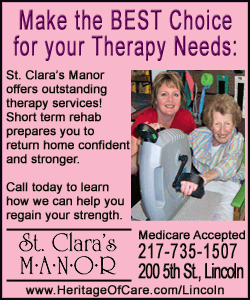 Stop by the library and welcome Melissa to Lincoln.
"I'm excited to be here, and am looking forward to having fun with the kids at the library," she said.
Her enthusiasm for her new job is certain to mean that the kids of Lincoln are in for a fun time at the library.
[By CURT FOX]