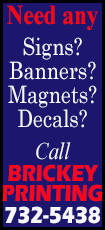 But in a sign the world's No. 2 economy faces continued headwinds, producer prices fell again in January in an uninterrupted decline that has lasted for nearly two years. Prices of raw materials and means of production all dropped across the board.

Producer prices slid for the 23rd consecutive month by 1.6 percent from a year ago, the National Bureau of Statistics said on Friday.

Consumer prices, on the other hand, were up 2.5 percent, level with December and slightly above market expectations.

"Inflation is not a concern," said Zhu Haibin, a JPMorgan economist in Hong Kong. "The producer price index is probably a bigger concern for policymakers."

Some analysts say excess factory capacity in sectors such as steel, cement, aluminum and glass has dragged on China's production prices in the last two years. Others go further by saying that falling producer inflation is a sign of soft final demand.
ANZ Bank said on Friday that weak producer prices suggested that China is fighting soft demand for its factory goods — a trend it said is supported by China's falling commodity price index, which is at a seven-month low.

"If the Chinese authorities keep the (economic) growth target in 2014 unchanged at 7.5 percent, the government will have to roll out stimulus policy before June," ANZ said.

China's economic growth narrowly dodged a 14-year low last year by expanding 7.7 percent, a whisker above the government's 7.5 percent target.

Beijing has not announced its 2014 growth target, and some economists suspect it has no plans to do so. At the same time, a growing group of analysts believe that government stimulus is needed if China keeps its growth target at 7.5 percent this year.
MORE STIMULUS?

No one thinks China will provide as much fiscal support as it did after the 2008 Great Financial Crisis when the government spent 1.4 trillion yuan ($231 billion) to foster growth. Rather, experts believe smaller-scale pump priming such as fast-forwarding of state investment — which the government did last year — may be on the cards.

China's economy is expected to grow 7.4 percent this year, a Reuters poll showed in January, better than any other major economy in the world but still its slackest pace in 14 years.

In the mean time, interest rates are expected to stay unchanged until the end of 2015 as annual inflation runs at a rate of around 3 percent this year and next.

Economists polled by Reuters had expected consumer inflation of 2.3 percent in January and factory-gate prices to fall 1.7 percent.

Month-on-month, consumer prices rose 1 percent versus a forecast of a 0.7 percent rise.

China surprised markets earlier this week with a thumping trade performance in January as import growth hit a six-month high, drawing some skepticism about the data but still allaying fears of a deepening economic malaise.

(Reporting by Shao Xiaoyi and Koh Gui Qing; editing by Kim Coghill)
[© 2014 Thomson Reuters. All rights reserved.]
Copyright 2014 Reuters. All rights reserved. This material may not be published, broadcast, rewritten or redistributed.