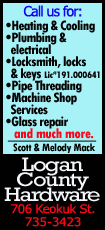 The trade deficit, which is forecast to swell to 2.5 trillion yen ($24.5 billion), would provide further evidence that a weak yen alone cannot boost exports as many Japanese manufacturers have shifted factories overseas.

A record trade deficit would also suggest that overseas demand may not be strong enough to offset the negative impact of a scheduled sales tax increase in April, meaning policy makers may have to consider other ways to stimulate the economy.

"The trade deficit may not expand further, but Japan's terms of trade are likely to continue to deteriorate, so you can't say things will start to get better," economists at Mitsubishi UFJ Morgan Stanley Securities said.

Japan's exports are forecast to have risen a median 12.6 percent in January from a year earlier, according to the poll of 25 economists.

That would be a slowdown from a 15.3 percent increase in the year to December, showing that shipments from the world's third-biggest economy started the year on a soft note.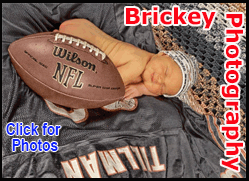 Imports were seen up an annual 21.8 percent in January, the poll showed, versus a 24.7 percent annual increase in December.

Recent gains in imports are due partly to strong domestic demand, which is a positive sign for the economy.

However, imports are also rising as Japan needs more fossil fuels to make up for the closure of its nuclear power industry, and there are worries that high energy costs could extract a toll on growth.

The January trade data will be released by the finance ministry on February 20.
The yen has fallen around 23 percent versus the dollar since late 2012 as Prime Minister Shinzo Abe's government embarked on an aggressive stimulus drive to end 15 years of deflation. As part of Abe's efforts, the Bank of Japan launched a massive quantitative easing program in April last year.
The yen's decline has helped consumer prices rise as it pushes up import costs, which is contributing toward reaching the BOJ's 2 percent inflation target.

Many in the government also expected the yen's fall to boost exports, but this has largely failed to materialize as Japanese companies are producing more goods outside of the country.

Growing signs of weakness in emerging markets has also raised concerns that demand for Japanese exports could deteriorate further.

The economy is likely to boom until March as consumers rush to beat the sales tax hike, and many analysts agree with the BOJ's view that the pain from the higher tax will be temporary.

However, weak exports could mean that the rebound is slower than some economists anticipate.
($1 = 102.1650 Japanese yen)

(Editing by Shri Navaratnam)
[© 2014 Thomson Reuters. All rights reserved.]
Copyright 2014 Reuters. All rights reserved. This material may not be published, broadcast, rewritten or redistributed.