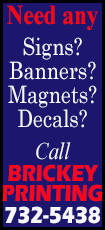 Large parts of the country have been gripped by freezing temperatures and snow storms, which have been blamed for weak hiring over the past two months. Economists, however, are not worried yet and look for a rebound in the second quarter.

"Today's data unequivocally show that the unusually cold winter weather is weighing on economic activity. Consumer spending has literally frozen," said Harm Bandholz, chief economist at UniCredit Research in New York.

Retail sales fell 0.4 percent last month, led by a tumble in automobile sales and categories like clothing, furniture stores and restaurants that depend of foot traffic. Economists had expected retail sales to hold steady.

Adding to the report's weak tone, December sales were revised to show a 0.1 percent dip. They had previously been reported to have increased 0.2 percent.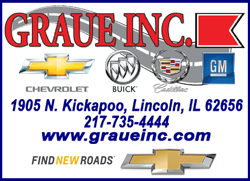 Investors on Wall Street discounted the weak data, with U.S. stocks up marginally in morning trade. The dollar fell, while prices for U.S. government debt rose.

"It's still too early to conclude that the soft patch is a more ominous sign of a more meaningful slowdown in the economy," said Jim Baird, chief investment officer at Plante Moran Financial Advisors in Kalamazoo, Michigan.

DEMAND A BIT COOLER

While the two straight months of declining sales most likely reflected frigid temperatures, there were also signs of general weakness creeping in as online sales also fell.

Stripping out automobiles, gasoline, building materials and food services, so-called core sales fell 0.3 percent. Core sales for December were revised to only a 0.3 percent rise from a previously reported 0.7 percent advance. November's core sales figure was also revised down.

Core sales correspond most closely with the consumer spending component of gross domestic product.

The downward revisions to November and December core sales suggest that fourth-quarter consumer spending and economic growth were not as strong as initially thought.

In its first estimate of fourth-quarter GDP, the government said the economy grew at a 3.2 percent annual pace, with consumer spending advancing at a 3.3 percent rate.
In the wake of other data showing a bigger trade deficit than the government had assumed, economists expect fourth-quarter GDP growth to be lowered substantially when the government publishes updated figures later this month.

"The running tally of revisions for fourth-quarter GDP point to a downward revision to a 2.3 percent rate," said Michelle Girard, chief economist at RBS in Stamford, Connecticut.

In a separate report, the Labor Department said initial claims for state unemployment benefits rose 8,000 to a seasonally adjusted 339,000 in the week ended February 8. Economists had expected them to slip to 330,000.

A four-week moving average of claims, considered a better measure of labor market trends, rose 3,500 to 336,750, suggesting layoffs have picked up only marginally.

Bad weather was likely behind the rise in filings last week. With another winter storm hitting many parts of the country this week, the survey period for February nonfarm payrolls, there is a good chance of a third month of weak hiring.

"Weather may have an impact again in February on the payroll jobs report, although ... the government will count you as working unless you couldn't make it in to work every day of the pay period," said Chris Rupkey, chief financial economist at Bank of Tokyo-Mitsubishi UFJ in New York.

Last month, receipts at auto dealers fell 2.1 percent. It was the second consecutive month of decreases. Auto manufacturers complained last week that frigid temperatures had hurt sales. Retail sales excluding automobiles were flat.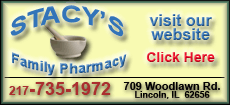 Sales of building materials and garden equipment rose 1.4 percent, likely boosted by demand for snow removal equipment.

There were also gains in receipts at service stations and electronics and appliance stores.

(Reporting by Lucia Mutikani; editing by Andrea Ricci and Tim Ahmann)
[© 2014 Thomson Reuters. All rights reserved.]
Copyright 2014 Reuters. All rights reserved. This material may not be published, broadcast, rewritten or redistributed.