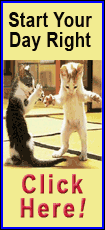 Reports from official government agencies, private surveys and U.S. corporations have blamed colder-than-normal weather and heavy snowfall across large swaths of the country for everything from slack retail sales and weak employment data to poor industrial output.

U.S. retail sales were the latest to disappoint, falling unexpectedly in January. In a case of economic kismet, the data was released Thursday right as a fresh snowstorm socked the East Coast, shutting down the federal government and wreaking havoc from Georgia to Maine.

But determining the weather's effect on economic activity is difficult. It's relatively easy to understand how consumers would be less likely to go to stores in a blizzard, but it is less clear why the last two monthly jobs reports both came in below expectations.

Some retailers are more tied to weather than others, but when it comes to corporate earnings there is also a temptation to wonder if companies are overstating the effects of weather to distract from other issues.

The uncertainty makes the job harder for the Federal Reserve, which is trying to reduce its extraordinary bond buying stimulus that has kept a lid on interest rates for several years. It also complicates the picture for investors staring at a U.S. stock market that is just a few percentage points away from all-time highs.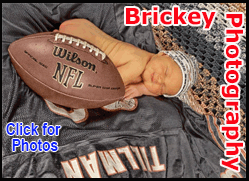 "I can't quantify the degree to which the weather is hampering efforts in assessing the true condition of our economy. It does make me suspicious of anything based on surveys," said Dan Fuss, vice chairman and portfolio manager at Loomis Sayles, which oversees $200 billion in assets.

"You just have to say that you won't get hung up on short-term reports of economic or market data."

Almost every state east of the Mississippi River, along with Texas and certain Plains states, has suffered from colder-than-average weather in the November to January period, according to the National Climatic Data Center, with the Upper Midwest and Ohio Valley experiencing their seventh- and 12th-coldest three months since 1895.

In addition, the entire eastern seaboard and several Midwest states have also seen higher than normal precipitation in that same time period.

"It looks like bad weather has reduced fourth-quarter real GDP by about 0.4 percent and a like amount for the first quarter," said Steven Einhorn, vice chairman at hedge fund Omega Advisors Inc in New York. He said slower growth in those quarters should result in a faster pace of growth in the second quarter.

That view dovetails with forecasts in a Reuters survey released earlier on Thursday showing economists expect U.S. economic growth to recover from around 2.2 percent in the first quarter to 3 percent in the second half of the year.

In Thursday's retail sales report, the weather was seen as a major contributor to the surprising 0.4 percent drop in January.

One of the primary ways winter weather can chill consumption is through higher heating costs. Morgan Stanley on Thursday estimated higher heating bills will cut into household spending by about $34.7 billion, more than usual.

Weakness was indeed notable in furniture sales, department stores and sporting goods stores.

Harder to explain is the 0.6 percent drop in "nonstore retailers," which includes online shopping that should not have been affected by weather patterns, worrying some who think the economy is still performing below-trend.

The same can be said for January and December employment figures, which showed less hiring than expected.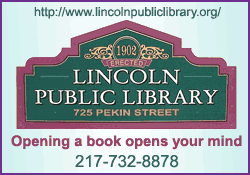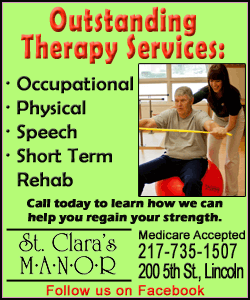 Other recent data is consistent with the idea of a weather-related drag on the economy. The Institute for Supply Management's January manufacturing survey showed supplier deliveries, which would be hit by storms, were slowing. Auto sales were weak in January, and December housing figures were also below recent trends.

The impact of the cold snap has extended far beyond the retail industry. In recent weeks, U.S. companies from Ford Motor Co <F.N> to CSX Corp <CSX.N> to Ingersoll Rand Plc <IR.N> have complained that their operations have been snarled by the long period of severe winter weather and the cascading transportation and logistical problems the snow and subzero temperatures have triggered.

Several Federal Reserve officials, including new chair Janet Yellen, have commented of late that weather seems to have played a factor in some of the surprisingly weak data.

"We've had unseasonably cold temperatures that may be affecting economic activity in the job market and elsewhere," Yellen said on Tuesday during her testimony before the House Financial Services Committee.

Other Fed officials evinced more skepticism.

"I've often wondered if we can do a better job of taking out weather-related aspects of the data so we can look at underlying trends more clearly," said James Bullard, president of the Federal Reserve Bank of St. Louis in New York on Wednesday.

"I'm pretty suspicious that it was the weather. But I admit that I don't have a really good model that will tell me that."

Economists at Deutsche Bank note that certain figures like employee tax receipts, which are growing at a 4.5 percent year-over-year rate, about the same as a year ago, suggest the economy has not downshifted, meaning retail sales and other reports are indeed being affected by seasonal conditions. That would support Einhorn's view that the economy should rebound in the second quarter.

As for the near-term view, some economists have been cutting expected first-quarter growth estimates. BMO Capital Markets in Toronto lowered their first-quarter growth forecast to 1.7 percent after the most recent data, compared with earlier estimates for 2 percent growth.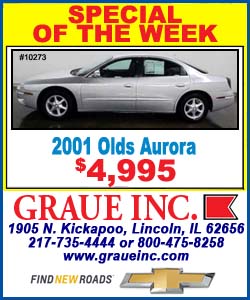 An analysis by Goldman Sachs in early January found that recent seasons of warmer-than-usual winter should not cause seasonal distortions to be worse by comparison this winter, because weak activity gets magnified by a reduced adjustment factor from warm winters.

Investors meanwhile are left hoping the weakness blows away with the winter wind.

"Folks like me who have studied this are willing to give the economy a whole pass on the first quarter," said Phil Orlando, chief equity strategist at Federated Investors in New York.

"We understand the impact the weather is having and we expect the economy is going to perk up when we get some more seasonal weather in the second quarter."

(Reporting By David Gaffen, Daniel Bases, Herb Lash, Jennifer Ablan and Luciana Lopez in New York and Lucia Mutikani in Washington; editing by Meredith Mazzilli)
[© 2014 Thomson Reuters. All rights reserved.]
Copyright 2014 Reuters. All rights reserved. This material may not be published, broadcast, rewritten or redistributed.