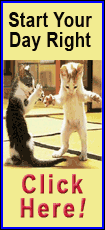 "We continue to believe that North America is a big, big opportunity for us," Mahoney said in an interview with Reuters late on Wednesday ahead of the company's announcement that he would succeed current Chief Executive Officer Seungwoo Choi in March.

Mahoney, currently Nexon's chief financial officer, led mergers and acquisitions and business development at Electronic Arts Inc for about a decade before joining Nexon, which is known for free-to-play PC games like combat title "Dungeon&Fighter" and "MapleStory."

He said Nexon would be open to using its cash balance to acquire games that would help it build a strong footprint in the West.

"We want more access to IP and want to be more successful in the West with the kinds of games that will resonate with Western tastes," Mahoney said. "But we're also prudent about what we do, so if we see a good opportunity we'll definitely go after it."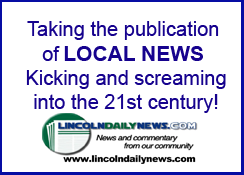 Nexon, which was founded in South Korea in 1994 and is headquartered in Tokyo, went public on the Tokyo stock exchange in December 2011, around the same time as "Farmville" creator Zynga Inc listed on Nasdaq.

The company is considered to be a pioneer of the model of fast-paced games that are free to play but offer optional virtual goods or in-game purchases like weapons and energy boosts.

While Nexon has delivered numerous PC and mobile game hits in China and South Korea, it's been unsuccessful so far in replicating that success in the fast-growing European and U.S. markets.

The company, which said it generated $1.5 billion in revenue in 2013, has taken minority stakes in North American game studios in North America like San Mateo, California-based Rumble Entertainment and Miami-based Shiver Entertainment, to develop content for the West.
Nexon also has been importing Western content to Asia through partnerships with developers like Electronic Arts to publish its "FIFA Online 3" game in Korea.
Mahoney, who joined Nexon in 2010, will take on his new role starting March 25. Choi, who decided to retire after leading the company since 2008, will remain in an advisory role as honorary chairman.

On Wednesday, Nexon reported higher fourth-quarter revenue of 34.5 billion yen ($336.47 million), up 12 percent from a year ago. Nexon also reported a fourth-quarter cash balance of 138.8 billion yen.

It incurred a net loss of 4.44 billion yen, partly due to an impairment loss from lower-than-expected revenue from a game by its subsidiary, NDOORS Corp. About 7 percent of its total fourth-quarter income came from Europe and North America.

Shares in the company fell 5.2 percent to close at 837 yen on Thursday on the Tokyo Stock Exchange.

($1 = 102.5350 Japanese yen)

(Editing by Matt Driskill and Paul Simao)
[© 2014 Thomson Reuters. All rights reserved.]
Copyright 2014 Reuters. All rights reserved. This material may not be published, broadcast, rewritten or redistributed.