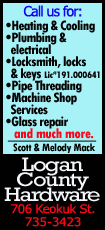 The storm focused on New England in the early hours of Friday morning, and was likely to push farther northeast with tapering snowfall, National Weather Service meteorologist Corey Meade said.

Widespread heavy snowfall at a rate of one to two inches per hour (2.5-5 cms) and gusting winds reached across northern and central parts of New England, Meade said.

"By mid to late afternoon the precipitation should taper off, with (snow) blowing and drifting," Meade said. "Any lingering moderate to heavy snow would move out over far northern New England."

Interior parts of Massachusetts into parts of New Hampshire and Vermont could have received about 3 to 7 inches of snowfall by morning commuting hours, Meade said.

Concord, New Hampshire, and Albany, New York, likely received 5 to 10 inches overnight.
Snow also fell in Philadelphia, where schools would be closed on Friday, New York, and Boston areas overnight but was to stop by early to late morning, he said.

The winter storm system, which froze the southeast in its tracks on Tuesday, pushed north along the mid-Atlantic states on Thursday, packing fierce winds and heavy snow and causing thousands of flight cancellations and school closures from Washington to Connecticut.

The storm has also been blamed for at least 15 deaths in the South. In New York, doctors were working to save the baby of a pregnant 36-year-old woman killed by a private snow plow in a parking lot in Brooklyn. In Washington, D.C., a man was found dead on a sidewalk covered with snow, though police were unsure if the incident was weather-related.
Up to 18 inches had accumulated in some areas.

City officials, who had grappled with icy roads and widespread power outages in Georgia and South Carolina as the storm moved up the coast, were planning accordingly.

Federal agencies in the Washington, D.C. area would open two hours later than normal and said employees had the option to work from home.

Repeated winter storms are taking a toll on schools and families, as snow-related cancellations left parents scrambling to find child-care options and administrators looking at making up lost days by extending classes into the summer.

About 1,000 U.S. flights were canceled and another roughly 240 were delayed early on Friday morning, said flight-tracking website FlightAware.com.

The weather also slowed business for flower shops banking on big day of deliveries on Friday for Valentine's Day.

Stefan Handl, a co-owner of the Harlem Flo flower shop in Manhattan, said the huge storm "isn't making our life easier, that's for sure."

(Reporting by Eric M. Johnson; editing by Toby Chopra)
[© 2014 Thomson Reuters. All rights reserved.]
Copyright 2014 Reuters. All rights reserved. This material may not be published, broadcast, rewritten or redistributed.