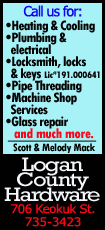 The grim outlook for a state that has thrived fiscally in recent years comes days before the legislature begins finalizing a $96 billion proposed budget for the next two years. Budget committees in both chambers are expected to release their spending plans for Virginia on Sunday.

In a news release posted late Wednesday, McAuliffe, a Democrat who took office last month, said total revenue fell 5.9 percent in January, with declines in all major tax sources except corporate income tax. Through January, the fiscal year-to-date revenues are down 0.5 percent, compared with forecasts for 1.7 percent growth.

McAuliffe said January is a significant month for both individual estimated tax payments and sales taxes collected from December purchases, which makes the report a harbinger of future fiscal struggles.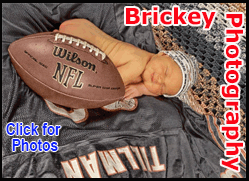 "In order to remain prudent, we must adjust our revenue estimates downward, which will reduce future risks," he said, adding that he was recommending lowering the forecasts by $125 million for fiscal 2014, ending on June 30, and by $15 million for fiscal 2015, starting July 1.

McAuliffe said that in a meeting with state budget leaders he suggested scrapping a $59.9 million payment to the state's revenue stabilization fund because the deposit was contingent on revenue growth in fiscal 2014.

On the other hand, lottery revenues will likely surpass forecasts by $15.5 million, which can be used to cover public school costs in the state's budget, he said. In the same vein there are balances from a former state agency that can be deposited into the general fund, along with unclaimed funds for other programs.

When he left office in December, former Governor Robert McDonnell set aside $51 million, the state's largest unappropriated balance since 1991, to provide spending flexibility. McAuliffe said the state should draw $40 million from that balance.

Virginia steamed through the 2007-09 recession with few economic problems because of its proximity to the nation's capital. Along with being home to a multitude of federal workers and contractors, the state is the site of many military installations.

Automatic spending cuts known as sequestration and a congressional budget fight at the end of 2013 caused the local economy to soften, and Virginia's budget is now hurting. Last year, revenues fell in February, March, August, and October.

Nonetheless, the state enjoys a triple-A rating from Moody's Investors Service, which gave it a stable outlook in July.

(Reporting by Lisa Lambert; editing by Jonathan Oatis)
[© 2014 Thomson Reuters. All rights reserved.]
Copyright 2014 Reuters. All rights reserved. This material may not be published, broadcast, rewritten or redistributed.