Washington state Republican Hastings to retire from U.S. Congress
Send a link to a friend
[February 14, 2014] By Jonathan Kaminsky
OLYMPIA, Washington (Reuters) — U.S. Representative Richard "Doc" Hastings, a 10-term Republican from Washington state, said on Thursday that he would retire this year rather than seek re-election in his largely rural, conservative-leaning district.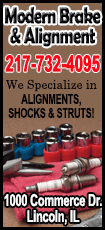 Hastings is the 33rd member of the House of Representatives to announce plans to step down at the end of 2014, either to retire or to run for other office, according to a tally kept by the Capitol Hill newspaper Roll Call.

He is one of 21 House Republicans vacating their seats, but his departure is not expected to alter the balance of power in the GOP-controlled body because his district is considered solidly Republican.

Hastings, first elected in 1994 and now chairman of the House Natural Resources Committee, said a desire to spend more time with his family in Washington state was an important factor in his decision to retire.

"Last Friday, I celebrated my 73rd birthday, and while I have the ability and seniority to continue serving central Washington, it is time for the voters to choose a new person with new energy to represent them in the people's House," he said.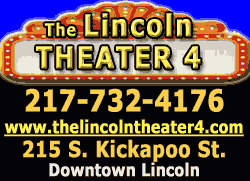 The 4th Congressional District represented by Hastings covers a vast expanse of central Washington, stretching from the Oregon border north to Canada.

Sixty percent of voters in the district backed Republican Mitt Romney over President Barack Obama in the 2012 race for the White House. Hastings has garnered at least 59.9 percent of the vote in each of his re-election bids since 1998.

Knute Berger, a Seattle-based political analyst, said all indications are that the district remains essentially a safe seat for Republicans.

But Peter May, chair of the University of Washington's political science department, said even with the district's right-leaning makeup, Democrats might have a shot at a turnover if they run a centrist candidate and Republicans nominate a hard-line conservative.

"Things can change dramatically when you move to an open seat," he said.

Hastings served in the Washington state legislature before winning a congressional seat on his second try in 1994, as part of the GOP sweep that year that gave Republicans a House majority for the first time in four decades.

Democrat Jay Inslee, unseated by Hastings in 1994, went on to win election to another House seat in Washington state and last year was elected governor.

"I always appreciated Doc's hard work on behalf of the 4th district," Inslee said in a statement.

(Reporting by Bill Trott in Washington and Jonathan Kaminsky in Olympia, Washington; editing by Alex Dobuzinskis, Mohammad Zargham and Jan Paschal)
[© 2014 Thomson Reuters. All rights reserved.]
Copyright 2014 Reuters. All rights reserved. This material may not be published, broadcast, rewritten or redistributed.