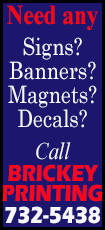 Twice Olympic champion Shani Davis did not wear the much-lauded Under Armour suit, which underwent hours of wind tunnel analysis by aerospace contractors, during training on Friday as he went through preparations for Saturday's 1,500 meters race.

That came after Davis, who had won three of the four World Cup races this season, stuttered to eighth in Wednesday's 1,000m despite being favorite to claim a record third consecutive Olympic title at the distance.

"The suit I wore is a prototype with zero logos on it. Under Armour made it for me," the 31-year-old Chicago native told reporters on Friday after training.

"The Olympic suit and the prototype are pretty much the same thing but with no pinstripe or USA on them. It wasn't my World Cup suit."

The "Mach 39" suit is being worn by the Americans for the first time in competition, but Davis said he was unsure whether the topic of switching to the World Cup suits was up for discussion at a team meeting later on Friday.
Women's 1,000m World Cup leader Heather Richardson and world record holder Brittany Bowe also floundered over the distance in the women's event on Thursday to leave the U.S. still searching for their first medal at the Sochi oval.

In contrast, the Dutch have won 12 medals, four of them gold, from the first six events at the Adler Arena.

ALL TIGHT

Davis, who won silver over 1,500m at the 2006 Turin and 2010 Vancouver Games, was trying to stay positive despite admitting he still held disappointment in his heart over Wednesday's race.

"I'm honestly being as optimistic as I can be, suit or no suit, I'm going to go out there to try and win," he said.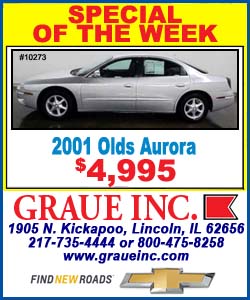 "I'm optimistic, I didn't come all this way to have any doubts now. I'm training hard, I'm focused, I feel good."

American coach Kip Karpenter said that if any member of his team wanted to wear their World Cup suit they should do so.

But he pointed to the fact that Davis, the world record holder, finished 0.73 seconds behind Dutch gold medalist Stefan Groothuis, while Bowe and Richardson were more than one second adrift of women's champion Zhang Hong of China.

"A skater does not lose a second (on the 1,000m) because of a skin suit. Anyone who thinks that doesn't know speed skating," the 2002 Olympic 500m bronze medal winner said.

"In my opinion, the Dutch are just sitting deeper and pushing harder. They are just skating better than us."

American skater Joey Mantia, who finished 15th in the 1,000m and who will also race in the 1,500m with Davis, said the disappointing results had soured the mood in the camp with six events remaining.

"We are all a little down right now," said the former inline skater.

"We could make a list of everything that's wrong, it could be the suits, could be the food, we don't know.

"We've performed well in other competitions. All speed suits feel like crap, they are all tight," he joked.

(Editing by Ed Osmond)
[© 2014 Thomson Reuters. All rights reserved.]
Copyright 2014 Reuters. All rights reserved. This material may not be published, broadcast, rewritten or redistributed.