ISU rallies from 25-point deficit to force OT, falls at Evansville
Send a link to a friend
[February 14, 2014] EVANSVILLE, Ind. — Illinois State surmounted a 25-point second-half deficit at Evansville to briefly take a one-point lead and ultimately force overtime; however, the Purple Aces (11-15, 4-9 Missouri Valley Conference) held off ISU (13-12, 6-7 MVC) in OT 104-98 on Wednesday night at the Ford Center.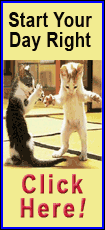 Nick Zeisloft netted a career-high 18 points— all after halftime— as the Redbirds outscored Evansville 61-40 in the second half to force the extra period, marking ISU's first 60-point half since tallying 60 against Southeast Missouri State on Nov. 28, 2009. Four other Redbirds joined Zeisloft in double figures, including Bobby Hunter with 17, Zach Lofton with 16, Daishon Knight with 15 and Reggie Lynch with 12. Hunter also collected a career-best nine rebounds.

Meanwhile, Evansville's D.J. Balentine led all scorers with 38 points, and Egidiju Mockevicius netted 18, plus a team-high seven rebounds. The Purple Aces shot 51.9 percent from the field compared with ISU's 43.3 percent clip, and Evansville narrowly outrebounded the Redbirds 38-34. Illinois State tallied 25 points off turnovers, compared with 19 by UE, and ISU earned a 20-8 advantage on second-chance points.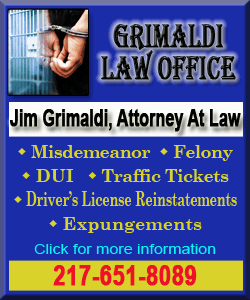 Evansville started the game by making seven of its first eight shots to take a 17-9 advantage on a Balentine 3-pointer. The Purple Aces extended their lead to 20 before Knight netted a layup that sparked a 6-2 Redbird run to pull ISU within 41-25 on a layup by Hunter at the 5:34 mark. However, UE maintained its double-digit advantage and led 54-33 at halftime.
Illinois State started the second half on a 10-4 run, with eight points from Hunter during the stretch, to pull within 58-43. ISU then cut Evansville's lead to 14 at 61-47. The Purple Aces responded by establishing a 25-point advantage on a Jaylon Moore layup with 10:10 remaining.
Lofton sparked the Redbird comeback with a 3-pointer at the 7:55 mark. Zeisloft then netted nine points on ISU's ensuing 14-2 run to pull within 83-71. After the Purple Aces regained a 15-point lead with 4:47 remaining, Zeisloft buried another 3-pointer to begin a 21-5 Redbird run that resulted in ISU's first lead of the game, again on a Zeisloft 3-pointer, lifting Illinois State ahead 92-91 with 58 seconds remaining.
Balentine proceeded to hit three free throws to take a two-point advantage. However, Knight forced overtime with a pair of free throws at the 17-second mark, followed by a missed Balentine 3-point attempt.
In overtime, Mockevicius gave Evansville the early lead, but Knight tied the game with two more free throws. After Balentine netted a jumper, Knight again tied the score, 98-98, on a layup. However, the Redbirds were held scoreless after that, as Evansville made every shot it attempted in overtime to secure its 104-98 victory.
ISU was on the brink of earning its largest comeback in program history, with the Redbirds previously overcoming a 21-point deficit to beat Butler on Nov. 27, 1989.
With Illinois State's two-game Valley road trip complete, the Redbirds return to Doug Collins Court at Redbird Arena for two straight home games, starting Saturday against I-74 rival Bradley. Tipoff between ISU and the Braves is scheduled for 6:05 p.m., and tickets are still available on GoRedbirds.com, by calling 309-530-0388 or by visiting the Illinois State Athletics ticket office.
___
ISU-Evansville statistics (PDF)
[Text from news release received from Illinois State University]