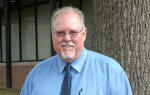 Psychology does not absolve guilt
By Jim Killebrew

Send a link to a friend
[February 15, 2014] "In psychology, as well as in ordinary language, guilt is an affective state in which one experiences conflict at having done something that one believes one should not have done (or conversely, having not done something one believes one should have done). It gives rise to a feeling which does not go away easily, driven by 'conscience'. Sigmund Freud described this as the result of a struggle between the ego and the superego parental imprinting. Freud rejected the role of God as punisher in times of illness or rewarder in time of wellness. While removing one source of guilt from patients, he described another. This was the unconscious force within the individual that contributed to illness. The victim of someone else's accident or bad luck may be offered criticism, the theory being that the victim may be at fault for having attracted the other person's hostility. Guilt and its causes, merits, and demerits are common themes in psychology and psychiatry. It is often associated with depression, and sometimes anxiety." (See this quote with the link at http://en.wikipedia.org/wiki/Guilt)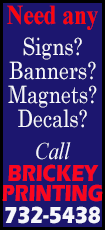 Psychology attempts to give us ways in which we can heal ourselves from the guilt and conscience that our guilt brings. There are countless "self-help" strategies offered as ways to help us live with ourselves and in the company of society. Psychology even offers the answers for developing values and moral behavior while providing guidelines for living our lives. We can examine our behaviors, motivation and self-control through the offerings of psychology. We can even change our thoughts by "cognitive restructuring" so that we can put unpleasant thoughts out of our mind. We can change our behavior, understand ourselves, delve into our relationships, learn to date, love, have marriage and sex, all within the confines of psychological theory.


The problem we find as Christians is that as we become dependent on the latest psychological research finding or philosophical postulate, we slavishly begin to adhere to the pathways of psychology to find happiness and absolution from guilt and it becomes a "law" which we strive to keep, just so we can become "all that we can be." A Christian might want to examine their flirtation with a near-obsession with psychology as their deliverance, since it likely becomes a substitution for their faith in the work of Christ in them through His Spirit.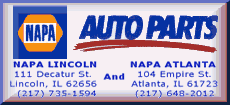 The Apostle Paul asked the Christians in Galatia a question about their relationship with God's Spirit and their trying to "work" out their salvation by obeying the law. "After beginning with the Spirit, are you now trying to attain your goal by human effort?" — Galatians 3:3
Again he asks: "Does God give you his Spirit and work miracles among you because you observe the law, or because you believe what you heard?" — Galatians 3:5

To the Colossians, the Apostle Paul wrote: "See to it that no one takes you captive through hollow and deceptive philosophy, which depends on human tradition and the basic principles of this world rather than on Christ." — Colossians 2:8

Paul talked about the law and guilt when he wrote to the Christians at Rome: "Now we know that whatever the law says, it says to those who are under the law, so that every mouth may be silenced and the whole world held accountable to God. Therefore no one will be declared righteous in his sight by observing the law; rather, through the law we become conscious of sin." — Romans 3:19-20

The apostle continued in that writing to declare to the people that righteousness comes through faith in what God did through Jesus on the cross and through the resurrection: "But now a righteousness from God, apart from the law, has been made known to which the Law and the Prophets testify. This righteousness from God comes through faith in Jesus Christ to all who believe. There is no difference, for all have sinned and fall short of the glory of God, and are justified freely by his grace through the redemption that came by Christ Jesus." — Romans 3:21-24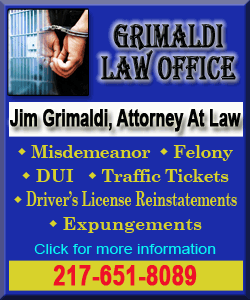 Remember, it is His power that is at work within us, not the power of some plan of self-improvement; nor is it the strength of our own power: "Now to him who is able to do immeasurably more than all we ask or imagine, according to his power that is at work within us, to him be glory in the church and in Christ Jesus throughout all generations, forever and ever! Amen." — Ephesians 3:20-21
We feel our guilt because our guilt is real. We really have sinned and fallen short of God's glory. No matter how many rituals we pass through or 10-step programs we complete, our guilt is never removed by our own efforts. Even Freud said our conscience is always there; something is always reminding us, whether it is within ourselves or the society at large.

Psychology has been my adult-life career; my education (B.A., M.A., Ph.D.) has been focused on psychology, education and counseling. My lifelong motivation has been Christian. But the discovery that has been the most revealing in both those endeavors was my struggle to continually "do" the right thing, which always produced a greater desire to resist "doing" the right thing. The Apostle Paul shed light on that many years ago.

Reading through Paul's letters, especially Romans, Galatians, Ephesians and Colossians, he sheds light on the fact that the law, any law, or set of prescriptive imperatives that we hold as our faith will eventually bring us nothing but failure. Psychology is man-centered and becomes a set of laws in which we place our hope that someday we will be better people by practicing the precepts of that law. It is futile at best.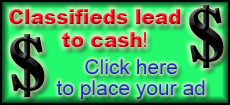 We really do not have the power within us to absolve our guilt; that must come from outside of ourselves. Our tenacious grasp of any law that we cling to in order to bring ourselves to righteousness is doomed to failure even before we yield ourselves to it. That is the wisdom of God: For our sins to be forgiven, He had to forgive our sin, and the only way He could do it was through His Son Jesus Christ. It is the work on the cross and His resurrection that conquers death for me and forgives me of my sins. It really has nothing to do with my past; it has everything to do with my present and to Whom I yield.
[By JIM KILLEBREW]
Click here to respond to the editor about this article.