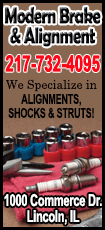 The jury is due to resume deliberations on Saturday morning.

Defense attorneys have said Michael Dunn, 47, who is white, acted in self-defense when he fired 10 rounds at an SUV carrying four teens, killing Jordan Davis, 17, while it was parked in a Jacksonville gas station.

The trial has drawn international attention because of racial overtones and claims of self-defense.

So far jurors have deliberated for more than 20 hours over three days. "We have reached a wall for this evening," the jury announced shortly before 7 p.m.

Earlier on Friday in response to a question from the jury, Judge Russell Healey told them they were allowed to reach a partial verdict, agreeing to some counts but not all.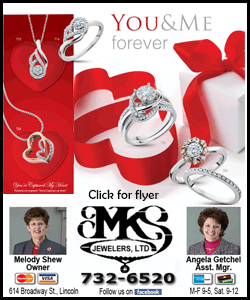 Legal analysts said this indicated that the jury may be deadlocked on at least one of the five charges, which include one count of first-degree murder, three counts of attempted first-degree murder and one count of firing a deadly missile into an occupied vehicle.

If found guilty, Dunn faces up to life in prison.

Analysts said the jurors may be split on the first-degree murder charge, which requires them to believe that Dunn's decision to shoot to kill was premeditated.

A lengthy deliberation usually means good news for the defense, analysts said. "It does sound like the defense has raised enough reasonable doubt to keep the jury out deliberating for a while, and maybe even come back with a lesser charge, perhaps even second-degree murder or manslaughter," said David Weinstein, a former prosecutor in Miami now in private practice.

The jury of 8 whites, 2 blacks, one Asian and one Hispanic is being sequestered during deliberations.

Davis, who had no arrest record, was out on the town with friends when the argument broke out. Prosecutors said Davis used foul language when confronting Dunn, but that Davis was unarmed and never posed a physical threat.

The case has drawn comparisons to the self-defense trial of George Zimmerman, the former central Florida neighborhood watchman who was acquitted last year of murder in the shooting of an unarmed black 17-year-old, Trayvon Martin.

Dunn, who has a concealed weapons permit, has no prior convictions.

Dunn testified in his own defense on Tuesday and told the jury he started shooting in a state of panic after he thought he saw the barrel of a gun in the back window as Davis started to get out of the car.

Police said they found no weapon in the teens' Durango after the shooting, and prosecutors say forensic evidence show Davis never left the car.

In what some analysts have said was key testimony during the trial, Rouer also told the jury that on the night of the shooting Dunn never mentioned to her seeing a gun in the teens' car, despite later telling police that was why he opened fire.

After the jury went home on Friday night Davis' mother, Lucia McBath, said the long deliberations had not undermined the family's confidence in the outcome.

"We are still hopeful, no matter what we still have to go through," she said.

Sunday would have been Davis' 19th birthday.

(Writing by David Adams; editing by Phil Berlowitz)
[© 2014 Thomson Reuters. All rights reserved.]
Copyright 2014 Reuters. All rights reserved. This material may not be published, broadcast, rewritten or redistributed.