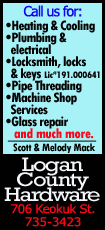 The request could add to the list of headaches for Christie, who critics say has used political bullying to further his agenda.

The letter was sent to a legislative committee currently investigating lane closures at the George Washington Bridge connecting northern New Jersey and New York City, which caused four days of traffic jams and was allegedly an act of political retaliation against a Democratic mayor who didn't endorse Republican Christie's re-election.

That scandal, along with an accusation by Hoboken's Democratic mayor that the governor's office linked Superstorm Sandy financial aid to the mayor's support of a development project, has dogged the governor. Christie has widely been considered a potential 2016 presidential candidate.
The letter from former Hunterdon County prosecutor Charles Ouslander is dated Tuesday and was first reported on Friday by the online news publication NJ Spotlight.

In 2010, Hunterdon County's Republican Sheriff Deborah Trout and two deputies were the subject of a 43-count indictment, which included allegations of improper hiring practices and making fake police badges for a Christie donor.

Within months, however, Christie's attorney general, Paula Dow, had the indictment thrown out and fired the prosecutor who brought it, according to a New York Times story last year detailing a lawsuit filed by the prosecutor who was terminated.

Ouslander, also a former Hunterdon County prosecutor, said in his letter that he believed Dow's actions were "unlawful and, from my vantage point, obviously influenced by improper political considerations."

Ouslander could not immediately be reached for comment. An email to Christie's spokesmen did not get an immediate response.

"The committee will review the letter but remains focused on questions surrounding the George Washington Bridge matter," the co-chairs of the committee, Democratic Senator Loretta Weinberg and Democratic Assemblyman John Wisniewski, said in a joint statement on Friday.

(Reporting by Hilary Russ; editing by Jonathan Oatis)
[© 2014 Thomson Reuters. All rights reserved.]
Copyright 2014 Reuters. All rights reserved. This material may not be published, broadcast, rewritten or redistributed.