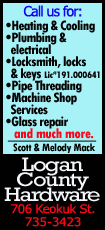 The new law bans hand-held cellphone use except in an emergency and allows only for speakerphones and headsets that feature voice-activated or one-digit dialing. The new law, which took effect Jan. 1, also imposes fines starting at $75 for drivers caught using a hand-held cellphone while driving. Violators could pay $150 for repeat offenses and eventually have their driver's licenses suspended.

"Distracted driving is a problem in Illinois and across the nation," said Gov. Pat Quinn. "This important campaign will help ensure the message gets through loud and clear – if you use a hand-held device while driving, you will get a ticket. Together, we can make Illinois' roads safer."

"These new laws are critical to making Illinois' roads safer," said Secretary of State Jesse White. "Through this new campaign, we are getting the message out there to motorists that no phone call, text message, status update or tweet is as important as the lives of others."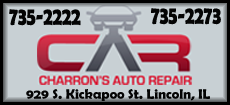 "Driving while using a hand-held cellphone is dangerous and can be deadly," said Illinois Tollway Executive Director Kristi Lafleur. "Our goal is to educate drivers about the cellphone ban and, ultimately, reduce the number of crashes caused by distracted driving."
According to the U.S. Department of Transportation, drivers using hand-held phones are four times more likely to get into a crash that causes injuries. At any given time of day, about 800,000 people are using hand-held cellphones while driving, according to the National Highway Transportation Safety Administration.
"In Illinois, nearly 6,000 crashes occurred from 2008 to 2012 in which some form of driver distraction involving a cellphone was cited by police," said Illinois Transportation Secretary Ann L. Schneider. "All of these crashes are preventable — so we urge all Illinois motorists to just 'Drop It and Drive.'"
Illinois is the 12th state to ban the use of hand-held devices while driving. Texting while driving has been illegal in Illinois since 2010. Under the new state law, there are also stricter penalties following crashes in which electronic devices were being used at the time of collision. A crash causing great bodily harm can send a driver to prison for up to one year, and a fatal crash can result in a prison sentence of up to three years. The previous law only allowed drivers to be charged with traffic violations.
"One hand off the wheel and talking on the cellphone or texting while driving is a dangerous risk with tragic consequences," said Illinois State Police Director Hiram Grau. "Our officers and law enforcement partners across Illinois will have zero tolerance for motorists who choose to violate these laws, and we want to remind everyone about the consequences."
The public awareness campaign will include posters placed on tollbooths, in retail outlets, rest stops, oases and driver's license facilities; public service announcements on radio, television and billboards; window clings; mailing inserts; signage on roadway message boards; newsletter articles; and other tools to help educate Illinois residents about the ban on hand-held cellphones. The campaign will also feature a website with downloadable public service announcements, ready-to-print fliers and posters, a fact sheet, and links to other useful online resources.
"It is our goal to get the word out that using hand-held devices while driving is not only an unnecessary risk that puts lives in danger, but it is also against the law in Illinois," said Brad Brad Roeber, AAA Chicago regional president. "We encourage motorists to drive responsibly by staying fully focused on the task of driving every time they get behind the wheel."
For more information, visit www.dropitanddriveillinois.com.
[Text from Illinois Department of Transportation file received from the Illinois Office of Communication and Information]