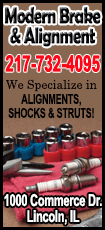 One of the critical points of this squad is their play as a team. When Tuesday night's leading scorer is held scoreless, some teams might worry, but not the Railers. Others stepped up to fill the void while the Rockets searched for any answers against the vaunted Lincoln defense — play that pleased the coaching staff.

"I thought we moved very well tonight," Lincoln coach Neil Alexander said. "We challenged them, kept the ball out of the middle. However, we did give up six or seven offensive rebounds early and that is an issue. Rebounding will be the key as to how the rest of this season plays out."

Normally, the Railers will try to jump out to an early lead, using the 3-point shot. Friday night, Gavin Block and Max Cook got the Railers rolling inside the 3-point line. Two early baskets from Block, including a 15-foot jumper, were followed by a pair of buckets from Cook, who left the Rockets in a defensive dilemma as his spin moves and crossover dribbles left wide-open lanes to the basket. Up 8-4, Cook was fouled on another drive to the goal. His free throws started a 14-0 run that took the Rochester crowd out of the game early.

With Max Cook scoring six straight Lincoln points, the Railers ran their end-of-quarter offense to perfection, finding Will Cook in the right corner. The junior sank a 3-pointer to end the first quarter and push the Railer lead to nine at 13-4. It was just the beginning of the long-range barrage.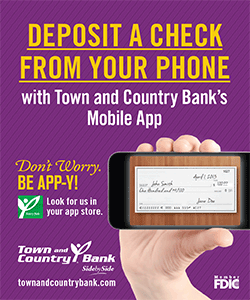 Tyler Horchem continued his solid play and found his shooting eye by draining three 3-pointers in a row to put Lincoln (24-2, 12-1) up 22-4. Horchem continues to climb the all-time list of 3-point shooters, now just three away from 100 in his career. I suppose feeling three wasn't enough, Block connected for a four-point play after being fouled while sinking a jumper past the top of the key. Block had started slow with his first few jumpers short as it seemed he was fading back while shooting. On the foul, he came straight back down, hit the shot and drew the foul. Horchem continued his torrid shooting by hitting his fourth 3, while Adam Conrady, who logged good minutes, broke out the baby jump hook shot and the Railer advantage climbed to 31-8. The Lincoln scoring was closed out as Austin Krusz sank a baseline jumper to push the lead to 33-10.
Through some of the first half and a good part of the second, the Lincoln starters found themselves on the bench due to the margin.
"We got some good bench time tonight for some of our guys, and that will come in handy for (Saturday) night (against Oswego)," Alexander explained. "They are fast and like to push it, so this was a big help to get some guys the rest, and the ones that were in there, I thought played well also."
In games like this, as we head down to the end of the regular season, sometimes you can work on some things you may only need once or twice the rest of the season. However, it's good to try it and see how it works. Lincoln has a lob play that usually goes from Max Cook to Edward Bowlby. Every once in a while, Joey Olden has made the pass to Bowlby. So, why not change things up, and the Railers did just that, getting their first points in the second half on a lob from Cook to Block. It was the start of a 13-point quarter for Block, who led the way with 21 points on the night.
Not much went right for Rochester (6-19, 2-12), and after their first points of the half, Lincoln charged off to a 15-0 run behind Cook and Block. A pair of baskets from Cook were bookended by 3-pointers from Block. A free throw from Payton Ebelherr put the game at 46-12 in favor of Lincoln.
It got a little interesting in the third quarter as the tough, in-your-face defense proved a bit much for some of the Rochester behavior. Rochester's Matt Swaine, who did not have one of his better nights, found himself in the backcourt without a dribble. As he tried to pass out of trouble, Lincoln's Will Cook stuck a forearm up that blocked the pass, forcing a loose ball. As both players went for it, a frustrated Swaine gave Cook a bit more of a shove than just going for the ball. With both players hitting the floor, the excessive play continued until players and officials stepped in. Technical fouls were assessed to Swaine and Max Cook, who was disciplined for a shove in the scrum.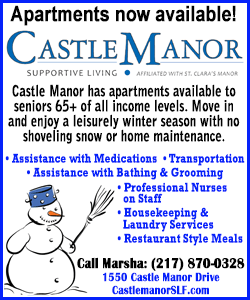 In some games, a play like that could provide some momentum to the team that was trailing. Lincoln saw to it that there would be no swing in the game as Conrady scored on a post move while Block tipped in a miss to stretch the Lincoln lead to 50-12. Block hit his third 3 of the quarter, putting the Railers up 53-14.
Now, with this game well in hand, a game on Saturday night, and tempers still a bit on edge after the issue involving Swaine and Cook, coach Alexander took the opportunity to give his starters the rest of the night off. The difference in personnel showed up a bit in the early going as Rochester scored nine of the first 11 points in the fourth, drawing to within 55-25. Lincoln visited an old familiar friend to round out the scoring as Bobby Dunovsky, Austin Krusz and Garrett Aeilts hit 3-pointers and the Railers got the win 64-30.
It was a good, solid win for the Railers. They got out to a big lead and did not let up until it was obvious the game was in hand. Again, rebounding was a bit of an issue, but the defense and transition offense were in high gear. The team seems to be positioning right where they need to be leading into a big matchup on the final day of February against Lanphier.
Of course, first things first as the Panthers of Oswego will come calling on Saturday for Lincoln's final nonconference regular-season home game. The game is scheduled to begin at 6:30, with the sophomores tipping the night off at 5.
The sophomores got a convincing win also on Friday with a 44-19 win.
Lincoln had three players in double figures once again with Block scoring 21, Horchem 12 and Max Cook finishing with 10. Conrady played a nice game with six points, while Krusz had a solid effort with five. Dunovsky, Will Cook and Aeilts each added three, with Ebelherr chipping in a free throw. Joey Olden, the leading scorer from Tuesday, did not score but played his top-notch defense as always. Lincoln's second-leading scorer, Edward Bowlby, also did not score but picked up his game on the defensive end as well, helping to hold Swaine to just eight points.
A couple of other items. Good luck to coach Josh Komnick and the Panthers of Chester-East Lincoln as they will play at 2:30 on Saturday in the IESA eighth-grade Class 1-A quarterfinals against a team from Rantoul. The game will take place at Limestone High School in Bartonville. A win puts them in the final four, with another matchup slated for 6:30. It would be nice to see a big turnout for a team from Lincoln that has advanced this far.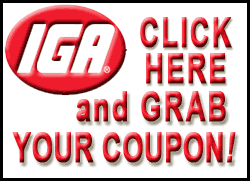 Saturday is also eighth-grade night at Roy S. Anderson. Players, coaches, cheerleaders and others who have participated this past season will be acknowledged during halftime of the varsity contest.
___
LINCOLN (64)
Block 8 1-1 21, Horchem 4 0-0 12, M.Cook 4 2-2 10, Conrady 3 0-1 6, Krusz 2 0-0 5, W.Cook 1 0-0 3, Aeilts 1 0-0 3, Dunovsky 1 0-0 3, Ebelherr 0 1-2 1, Bowlby 0 0-0 0, Olden 0 0-0 0, Perry 0 0-0 0, Hopp 0 0-0 0, Fry 0 0-0 0, Kirby 0 0-0 0. Team 24 4-6 64. 3-point field goals 12 (Horchem 4, Block 4, W.Cook, Krusz, Dunovsky, Aeilts).
ROCHESTER (30)
Zeigler 8, Dowis 8, Handlin 4, Swaine 4, Neal 2, Stallworth 2, Sembell 2. Team 14 0-3 30. 3-point field goals 2 (Dowis 2).
LCHS 13-20-20-11 64
Rochester 4-6-6-14 30
[By JEFF BENJAMIN]
Click here to respond to this article.