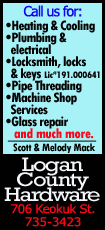 The five Direct Elects include Bob "Slick" Leonard voted in from the American Basketball Association (ABA) Committee, Nat Clifton from the Early African American Pioneers Committee, Sarunas Marciulionis from the International Committee, Guy Rodgers from the Veterans Committee and former NBA commissioner David Stern from the Contributor Direct Election Committee.

These five new committees were established in 2011 to directly elect one nominee into the Naismith from the Contributor Direct Election Committee.

This year's list of finalists includes six first-time finalists: three-time NBA All-Star Kevin Johnson, seven-time NBA All-Star Alonzo Mourning, 1994 Naismith and NABC Coach of the Year Nolan Richardson, four-time National Coach of the Year Eddie Sutton, two-time NCAA championship coach Gary Williams and Immaculata University's AIAW National Championship teams of the early 1970s.
Previous finalists included again this year for consideration are five-time NBA All-Star Tim Hardaway, four-time NBA All-Star Spencer Haywood, six-time AAU National Champion coach Harley Redin and six-time NBA All-Star Mitch Richmond.

The entire Class of 2014 will be announced on Monday, April 7.

___

Injured Los Angeles Lakers guard Kobe Bryant will be replaced by Houston Rockets guard James Harden in Sunday's All-Star Game, Yahoo Sports reported.

Bryant was voted in by fans as a starter for the West's squad but is unable to play because of knee injury. Instead, Harden will reportedly start in his place. Bryant has been out since Dec. 17.
Harden was chosen by Oklahoma City Thunder's Scott Brooks, who is coaching the West All-Stars.
___

Miami Heat guard Dwyane Wade said he will be in the starting lineup for Sunday's All-Star Game despite a foot injury that kept him out of the Heat's most recent game.

Wade said he had regained feeling in his left foot after numbness in his foot and leg prevented him from playing in Wednesday's game against the Golden State Warriors.

Wade said then the ailment was called drop foot, a nerve condition.

Wade began to regain feeling in his foot late Wednesday night and informed East team coach Frank Vogel on Thursday that he would be available for Sunday's game.

___
New York Knicks forward Carmelo Anthony said that he would be willing to accept less money to re-sign with the Knicks if that would help the Knicks attract big-name free agents, ESPNNewYork.com reported.

Anthony has said that he expects to opt out of the final year of his current contract to test free-agency after this season. However, he said on Friday that re-signing with the Knicks would be his "first priority."
(Editing by Gene Cherry)
[© 2014 Thomson Reuters. All rights reserved.]
Copyright 2014 Reuters. All rights reserved. This material may not be published, broadcast, rewritten or redistributed.