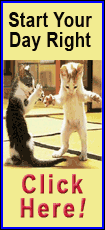 Tampa Bay Rays: Price, David
LHP David Price was by far the Rays player happiest to be in Port Charlotte, Fla., for spring training following a winter in which he lived daily with rumors and speculation that he would be traded. "Absolutely," said Price, who reported early and started working out at the complex, hopeful that making it to camp meant he was sticking around.

Detroit Tigers: Verlander, Justin

RHP Justin Verlander, who underwent stomach core muscle surgery in January (groin muscles on both legs), reported early to Spring Training and threw 20 relaxed pitches off the mound without pain. He hopes to get five spring starts to be ready if manager Brad Ausmus asks him to pitch the opening game of the season. "That's the tentative schedule," Verlander said. "I think five is a good number of games to get my pitch count up to where it needs to be. If we can do that, great. I intend on being ready." The Tigers intend to have him follow roughly the same path that led teammate RHP Max Scherzer to 21 victories last season — a delayed start to his first spring appearance and only five starts instead of the usual six.

Detroit Tigers: Cabrera, Miguel

1B Miguel Cabrera was one of the first Detroit players in camp — he did not have to be in until Feb. 18 — and said his repaired stomach/groin muscles were not bothering him at all. Cabrera checked in Feb. 10 for a few days of hitting in addition to doing his workout. "Oh, man," he said. "It's like, I feel free. I can do anything right now. I don't worry about anything, that it's going to hurt. I feel free and ready to go." Cabrera said he began feeling better just days after his October surgery. "It's unbelievable," he said. "I don't know what they do, but they do a very good job. After two, three days, you don't really feel normal, but you can feel the difference. You start to feel better and better."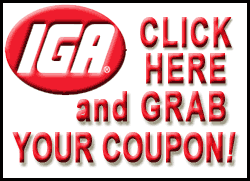 Detroit Tigers: Castellanos, Nick

3B Nick Castellanos has to win a job in Spring Training, general manager Dave Dombrowski says, but realistically, the Tigers fallback if he does not amounts to returning 1B Miguel Cabrera to third and installing DH Victor Martinez at first. That would leave the club searching for a new DH or a platoon partner for Martinez at first. "We're expecting him to be our third baseman," Dombrowski said. "I'd be very surprised if he's not. But he still has to perform well, which we're counting on him to do." The rookie showed in limited chances last September he can hit Major League fastballs, but he'll be tested with offspeed pitches early in the season.

Detroit Tigers: Smyly, Drew

LHP Drew Smyly added 15-20 pounds for his return to the rotation after spending last season as a reliever. Smyly, 24, worked only 76 last season after reaching 99 1/3 his rookie season and the Tigers are likely to be cautious with his innings this season. Smyly might even open the season in long relief because Detroit will use early off-days to skip his starts, a convenient way of keeping his workload down. It is what the Tigers did with Smyly his rookie season, also skipping him later in the season when schedule breaks made it easy to do.

Detroit Tigers: Martinez, Victor

DH Victor Martinez reported early to Spring Training on Thursday — and brought two gloves with him. "I called Victor in early January and asked him about catching," new manager Brad Ausmus said Feb. 14 when pitchers and catchers reported. "He was thrilled about it. But there is a reason why I asked him to come down early. We play 10 games in National League parks this year. In fact, the first trip of the season is to Los Angeles and San Diego, and we can't not have Victor play for five straight games, so this gives us another option. I wouldn't want to leave it to the first week of the season and ask Victor to put on his catching gear. I was hoping he'd be open to the idea." The idea would be to have Martinez catch for C Alex Avila against a tough left-hander or play first, with Miguel Cabrera returning to third, on select other occasions. "At the end of March, if you see Miggy play third for a game, you don't have to immediately say that (Nick) Castellanos is in trouble or (Steve) Lombardozzi's in trouble," Ausmus said. "It might be that we're setting up to have options for these National League games where we want to keep our big bats in the lineup."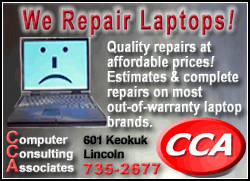 Detroit Tigers: Chamberlain, Joba

RHP Joba Chamberlain made some changes in an effort to get his career back on track after signing with Detroit as a free agent. Chamberlain lost some weight, in the range of "15-20 pounds" he said, and hired a personal chef to keep him on a diet and exercise program devised by Tigers' strength/conditioning coach Javair Gillett. "My chef's been awesome," Chamberlain said. "He's my best-kept secret. I probably had fish in my life three times. I would try it but I never would order it. Now, I have it three or four times a week." Chamberlain signed a one-year deal for $2.25 million, but in recent seasons has not approached the 2.60 ERA he posted in 2008. "We like him, we've liked him in the past," general manager Dave Dombrowski said. "He's in great shape. Sometimes, you need a change in scenery. We think he's going to be a very important part of our bullpen."

Detroit Tigers: Avila, Alex

C Alex Avila has gone from one former catcher as his manager (Jim Leyland) to another (Brad Ausmus). The new skipper and the returning catcher had dinner this winter to get a start on their long-term relationship. "We've talked mostly about the team. We haven't really gotten too much into the catching," Avila said. "I'm sure once spring comes around, I'll be picking his brain and all the other coaches. ... But most of our conversations have been mostly about the team and maybe some things that we're going to try to do going into the year." Avila avoided arbitration by signing a deal reported to be worth $4.15 million with a $5.4 million option for 2015 that can be bought out for $200,000 if its vesting criteria aren't met. Avila didn't hit well in 2013 and the first half of last season but batted .290 the final two months. Ausmus indicated he will rely on Avila during games for guidance on how they are throwing. "Even with Jim, I always gave my honest opinion with him," Avila said. "He relied on me a lot also, as far as relaying that type of information, but it wasn't maybe as much as I'll have to do now, just because Jim knew all of our guys. He had been here for so long. With Brad getting to know all of our pitchers and stuff like that, it'll probably be a little bit more of a learning curve, and that's fine. That's part of my job, too, but it won't be any different as far as the level of responsibility."

Tampa Bay Rays: Karns, Nathan

RHP Nate Karns joined the Rays at a high cost and with hefty expectations. The Rays gave up three players to get Karns from Washington, dealing expendable catcher Jose Lobaton and prospects LHP Felipe Rivero and OF Drew Vettleson. Executive vice president Andrew Friedman said the Rays feel strongly Karns can become a top starter.

Tampa Bay Rays: Hellickson, Jeremy

RHP Jeremy Hellickson said his right elbow is "feeling really good" since Jan. 29 arthroscopic surgery to remove loose bodies. Hellickson said Feb. 13 he already has noticeably decreased discomfort and improved range of motion and flexibility.

Tampa Bay Rays: Odorizzi, Jake

RHP Jake Odorizzi's primary goal this spring is to win the now open fifth starter's spot, but he also would like to establish himself as more than one of the players that came to the Rays in December 2012 along with star rookie OF Wil Myers. "Maybe this will be the year I'm not just part of the Wil Myers trade," he said. "Maybe I'll get out from his shadow this year."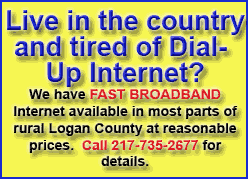 Tampa Bay Rays: Cobb, Alex

RHP Alex Cobb made a big pitch the weekend before reporting to spring training, enlisting the help of a dolphin from the Discovery Cove aquatic adventure park near Orlando to propose to longtime girlfriend Kelly Reynolds. Cobb said his baseball training kept him focused and from getting too nervous given the myriad details of his surprise move.

Houston Astros: Bedard, Erik

LHP Erik Bedard was signed to a minor league contract, and the 34-year-old veteran will compete for both the fifth spot in the rotation and a bullpen job.

Cincinnati Reds: Latos, Mat

RHP May Latos had surgery on the first day of camp to repair a torn meniscus in his left knee. He's expected to resume throwing in 10 days. Latos injured the knee three days earlier while working out in Arizona.

Cincinnati Reds: Soto, Neftali

INF Neftali Soto will be working at catcher in addition to first base and third base. Soto, 25, hit .271 with 15 home runs and 61 RBIs for Triple-A Louisville.

Cincinnati Reds: Broxton, Jonathan

RHP Jonathan Broxton has been able to stay on his throwing program this offseason. He had elbow surgery Aug. 23. "It feels good," he said. "No pain. The big test is throwing off the mound." Broxton hopes to do that be the end of the month.

Cincinnati Reds: Bailey, Homer

RHP Homer Bailey and the team continue to talk about a multi-year deal. Bailey is scheduled to go to arbitration Feb. 20. He is asked for $11.8 million; the Reds countered at $8.7 million. "We are talking about a multi-year extension, Bailey told the Cincinnati Enquirer. "Like I told you in Cincinnati (in January), it'll have to make sense for both parties and we'll see what we can come up with."

Cincinnati Reds: Marshall, Sean

LHP Sean Marshall was given clearance after his physical to join the rest of the pitchers in regular workouts. Marshall was on the disabled list from April 10-15 and May 24 to Sept. 15 last year with shoulder problems."I'm full-go," he said. "I had a nice offseason. I did a lot of stuff to keep the shoulder strong and stable. I've thrown off the mound twice to kind of build my arm strength up. I'll do a bullpen with the guys tomorrow and go from there."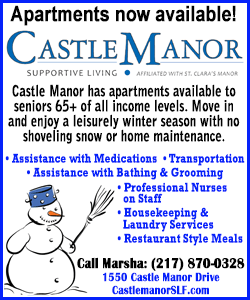 New York Yankees: Jeter, Derek

SS Derek Jeter announced via Facebook on Wednesday that the 2014 season — his 20th with the Yankees — will be his final one in pinstripes. The 39-year-old, 13-time All-Star missed all but 17 games last season with ankle and other leg injuries. "Last year was a tough one for me," said Jeter, who has 3,316 career hits. "As I suffered through a bunch of injuries, I realized that some of the things that always came easily to me and were always fun had started to become a struggle. The one thing I always said to myself was that when baseball started to feel more like a job, it would be time to move forward. So really it was months ago when I realized that this season would likely be my last ... And the thing is, I could not be more sure. I know it in my heart. The 2014 season will be my last year playing professional baseball."

New York Yankees: Rodriguez, Alex

3B Alex Rodriguez's attorneys withdrew lawsuits they had filed against Major League Baseball, commissioner Bud Selig and the MLB Players' Association, thereby accepting his 2014 suspension for violating baseball's policy on performance-enhancing drugs. A-Rod, whose 654 home runs are sixth all-time, appeared in 44 games for the Yankees last season while appealing what originally was a 211-game ban for his part in the Biogenesis scandal. The suspension was reduced to 162 games (plus any potential 2014 postseason games) via the appeals process in January.

New York Yankees: Tanaka, Masahiro

RHP Masahiro Tanaka made his New York debut in style, spending a reported $195,000 for a chartered 787 jet to travel from Japan to attend his introductory press conference Feb. 11 in the Bronx. The Yankees lavished the 25-year-old Tanaka, who went 24-0 with a 1.27 ERA in leading Ratuken to the Japan Series title last season, with a seven-year $155 million deal, in addition to $20 million in posting fees. "Not every Japanese player that's come over here to play baseball has been on the big stage and in the big games as much as him. I think that's something that stands out about him. I'm not worried about him here," Yankees owner Hal Steinbrenner said. "We needed another starter. When we do things, we try to do them right. This guy is tough, he's got tremendous ability and he's going to be very exciting to watch. He's going to be great for the team."

New York Yankees: Robertson, David

RHP David Robertson has the unenviable task of replacing a legend; the one-time All-Star setup man will take over the Yankees' closer role after all-time saves leader Mariano Rivera retired last fall. "Typical Mo. He's already all over my case and I haven't even thrown a pitch in 2014 yet," Robertson joked about Rivera before training camp. "He knows I can do it and I think I know I can do it. It's just a matter of actually stepping out there and doing it."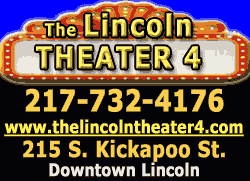 New York Yankees: Pineda, Michael

RHP Michael Pineda says he's slimmed down and ready to compete for the open No.5 spot in the Yankees rotation after entirely missing the past two seasons following shoulder surgery. The former All-Star has not pitched since he was acquired in the blockbuster trade from Seattle involving former top catching prospect Jesus Montero in 2012. "I'm the same Michael Pineda. I'm feeling 100 percent right now and my body is in perfect shape. I'm ready to go," Pineda said. "Right now, it's over. I'm here and I'm ready (to) compete and I want to help my team this year. And I hope my team makes the playoffs, you know? And I'm playing in the World Series."

Kansas City Royals: Dyson, Jarrod

CF Jarrod Dyson jumped on the back of trainer Nick Kenney, who carried him across the clubhouse Friday, the reporting date for pitchers and catchers. The playful and speedy Dyson is competing with Justin Maxwell and Carlos Peguero to be a reserve outfielder. All three are out of options.

Kansas City Royals: Shields, James

RHP James Shields, who is in the final year of his contract, reported Friday for the first time. "I think we're going to have a really good spring training," Shields said. "I'm real excited to be here and get going. Hopefully, we can continue doing what we did at the end of the year last year." Shields, who went 13-9 with a 3.15 ERA last year, finished strong, going 4-1 in September.

Kansas City Royals: Guthrie, Jeremy

RHP Jeremy Guthrie spent his winter "vacation" touring China with major leaguers promoting the sport in that country and visited Spain with C Salvador Perez. Guthrie compiled his first winning record last year, going 15-12. It was also the first time he played on a club that had a winning record.

Kansas City Royals: Holland, Greg

RHP Greg Holland agreed to a $4.675 million contract, avoiding arbitration. Holland sought $5.2 million, while the club countered with $4.1 million when the two exchanged figures. This keeps general manager Dayton Moore's record intact of never having a player go to an arbitration hearing. Holland saved 47 games last year, while striking out 103 in 67 innings.

Kansas City Royals: Perez, Salvador

C Salvador Perez earned a Gold Glove and was an American League All-Star Game selection last year, but the competition for his backup will be intense in spring training. Brett Hayes is the favorite, but Francisco Pena, the son of former Royals manager Tony Pena, was picked up in the offseason. Adam Moore and Ramon Hernandez are the other viable candidates.
Oakland Athletics: Jaso, John

C Josh Jaso has no limitations this spring after missing the final two months of the 2013 season with a concussion. Jaso was cleared to play in December by specialist Dr. Micky Collins. Jaso could see a good amount of time at DH this season if the A's elect to keep left-handed hitting Stephen Vogt on the roster.

Oakland Athletics: Parker, Jarrod

RHP Jarrod Parker, listed at 195 pounds, said he is over 200 pounds after concentrating on gaining strength in the offseason. Parker, who had some elbow soreness late in the season, said he wants to be as strong at the end of the season as at the start; along those lines, he also should benefit from the A's deep bullpen.

Oakland Athletics: Gray, Sonny

RHP Sonny Gray, who had surgery to repair a broken bone in his left (non-throwing) hand in October, said he has been throwing bullpens since the start of January and he has not had any issues. Gray said a pin remains in his left thumb but it does not cause any difficulties. Gray, 24, pitched in 12 games with Oakland last season, 10 starts, but he could be the A's No. 2 starter this season.

Oakland Athletics: O'Flaherty, Eric

LHP Eric O'Flaherty, signed Jan. 22, said that he might be able to pitch for Oakland by the end of May. O'Flaherty had Tommy John surgery on May 21, 2013. He will be a lefty specialist for Oakland.

Oakland Athletics: Cespedes, Yoenis

OF Yoenis Cespedes said before spring training began that he would like a contract extension — and that he would like to finish his career with the A's. Cespedes, who has two more years left on his deal, had said throughout his first two big-league seasons that he planned to explore free agency when his contract expires after the 2015 season. Cespedes also said that he has gained 15 pounds, up to 225 pounds, and cut down his swing to make better contact.

Oakland Athletics: Cook, Ryan

RHP Ryan Cook will be held back for a week or two because of right shoulder inflammation, manager Bob Melvin said. Melvin said there is no concern at the moment that Cook won't be ready for the start of the season.

Oakland Athletics: Doolittle, Sean

LHP Sean Doolittle will miss his first bullpen session or two with a right calf strain, manager Bob Melvin said. Doolittle and Ryan Cook, sidelined with a right shoulder strain, were held to a limited workload last spring to keep them fresh and Melvin estimates neither will be affected much by starting a little last this season.

San Francisco Giants: Casilla, Santiago

RHP Santiago Casilla didn't report with the other pitchers because of visa problems. He was delayed in the Dominican Republic, something that seemed somewhat surprising if only because his kid brother, Giants prospect RHP Jose Casilla, showed up to camp on time. Until he gets his paperwork intact, Santiago was to train at the Giants' academy in the Dominican.

San Francisco Giants: Hudson, Tim

RHP Tim Hudson won't be involved in much of the team training and conditioning as he continues rehabbing his surgically repaired ankle. In fact, Hudson might not even shag flies in the outfield or go through PFPs (pitching fielding practice). "I don't want to see him standing too much," manager Bruce Bochy said. Hudson's locker is between RHP Tim Lincecum's and RHP Matt Cain's. Convenient.

San Francisco Giants: Sanchez, Hector

C Hector Sanchez looked considerably smaller when reporting to camp. Management dropped hints he should be in better shape, and he said he dropped 20 pounds in the offseason and doesn't feel pain in his shoulder, an injury that has slowed him in the past. "It's a long season and I've got to be ready till the end," Sanchez said.

San Francisco Giants: Belt, Brandon

1B Brandon Belt opened spring training without a contract. He's the only arbitration-eligible Giant who hasn't agreed to a new deal. He's seeking $3.6 million while the Giants offered $2.05 million. If it comes to a hearing, it's a tossup. The Giants want to have Belt under contract before a hearing is necessary, "If you can avoid it, both parties would like to do that," Belt said.

[© 2014 Thomson Reuters. All rights reserved.]
Copyright 2014 Reuters. All rights reserved. This material may not be published, broadcast, rewritten or redistributed.