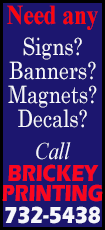 With the theme "Saving the World Through Leadership," the young people learned that they can begin to change the world by taking action in their local 4-H clubs and their local communities, Stocker said.

Youth attending the conference included Griffen Jodlowski, a member of Atlanta Town & Country 4-H, and Clayton Skelton, a member of the Middletown 4-H'ers.

Rod Stoll, Farm Credit Illinois public relations vice president and Illinois 4-H alum, inspired the 4-H members to keep improving themselves, stretch their possibilities, live in genuine gratitude, serve others and keep a young-at-heart attitude. He encouraged the 4-H members to find 10 things each day to be thankful for and live in genuine gratitude as they strive to be of service to others.

"As 4-H members, we are all about serving others," Stoll said.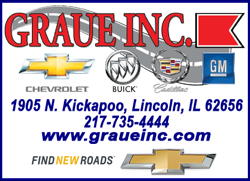 When asked what they would take away from the conference, Jodlowski said he "learned much about leadership and life," and his favorite quote from the conference was Wayne Gretzky's "You miss 100 percent of the shots you don't take."
Skelton said he "enjoyed the mixer activities, giving an opportunity to meet new people and learn about them in a quick and fun way." He added: "All the action and surprises make you want to come back to the conference just as soon as it is over. It's really a great time."
The conference was taught by members of the Illinois 4-H Youth Leadership Team, a team of uniquely trained high school and college-age 4-H members and young adult 4-H alumni. Logan County members of the Youth Leadership Team are Cameron Jodlowski and Rachel Skelton.
A portion of the conference expenses was covered by the Illinois 4-H Foundation.
To learn more about the Logan 4-H program and opportunities such as the Junior Leadership Conference, contact the Logan County 4-H office at 732-8289.
[Text from file received from Patty Huffer, Logan County 4-H]
Illinois 4-H strives to help youth learn skills for living. University of Illinois Extension provides 4-H programs in every county in Illinois. Illinois 4-H aims to influence the lives of 200,000 youth each year through sustained learning clubs and groups and short-term programming.