Farm Progress and AgEngage launch new show
Precision Aerial Ag Show July 9-10 at Decatur

Send a link to a friend
[February 17, 2014] DECATUR — Ag Engage and Penton Farm Progress Group announced their new Precision Aerial Ag Show, the first-ever outdoor exposition for unmanned aerial vehicle use in agriculture. The show will be at Progress City USA, Decatur, on July 9 and 10.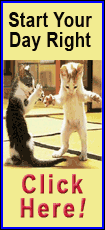 Progress City is one of the permanent biennial sites of the Farm Progress Show. The Precision Aerial Ag Show is a cooperative event between Farm Progress Events, Penton Farm Progress' management division for the Farm Progress Show, and AgEngage, a Decatur-based agricultural information company.

UAV technology showcase

Manufacturers and suppliers of unmanned aerial vehicles, or UAVs, and related equipment for agricultural application will demonstrate their products throughout the two show days. The show will feature exhibitor UAV flight demonstrations, including control and programming of units and digital displays of their output capabilities. UAVs are commonly called "drones."

Learning opportunity for farmers

Educational presentations will be scheduled that will feature university researchers discussing UAV agricultural applications, as well as presentations from farmers who have used UAVs in their operations. Additional speakers will discuss current regulations, liabilities and information of interest to UAV owners and users.

The event will feature numerous exhibits with digital software, cameras and other products and services associated with the operation and use of UAVs.

Growth for Decatur

The Precision Aerial Ag Show will be another Progress City event that will benefit central Illinois, drawing attendees from across the Corn Belt through promotion of the show in Farm Industry News magazine, Prairie Farmer and additional Penton Farm Progress print and digital media. The event will have local concessionaires for food and other exposition services and will support the local hospitality industry.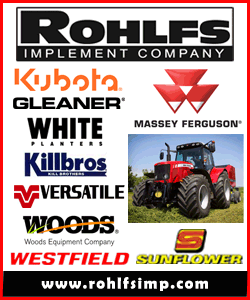 The Precision Aerial Ag Show will take place on July 9 and 10 at Progress City USA, Decatur. The exhibit field and demonstration areas will be open to visitors from 8 a.m. to 5 p.m. The public is welcome. For a full schedule of events and more detailed information, visit www.paas2014.com.
[Text from file received from Penton Farm Progress]
Penton Farm Progress is North America's largest, most diversified agriculture information business. Through a network of live events, digital products, data, marketing services, broadcasting and publications, Penton Farm Progress is connected with nearly all of the nation's most economically significant farmers, growers and ranchers. This comprises nearly 75 percent of the 2.2 million farms and ranches in the U.S. that represent the top 85 percent of the nation's annual agricultural gross domestic product. Penton Farm Progress is a Penton business.
AgEngage, a division of Country Journal Publishing Co., produces educational and informational seminars and conferences for farm owners and operators, as well as providing commercial video production services. Contact information: AgEngage, 3065 Pershing Court, Decatur, IL 62526-1564; phone: 217-877-9660; fax 217-877-6647.