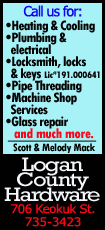 U.S. manufacturing output unexpectedly fell in January, recording its biggest drop in more than 4-1/2 years, in the latest indication the economy got off to a weak start this year. Worries over consumption may keep the two oil benchmarks trading in a narrow range as investors await more data due later in the week to gauge the global demand outlook.

Brent crude slipped 15 cents to $108.93 a barrel by 0351 GMT, after gaining to $109.40. U.S. oil gained 28 cents to $100.58.

"I don't expect oil to rise or fall much from current levels," said Ken Hasegawa, a commodity sales manager at Newedge Japan. "The market is now looking for more economic indicators to gauge the outlook for oil demand, particularly from the United States and Europe."

Hasegawa expects Brent to trade between $108.50 and $110 a barrel during the day, with the U.S. benchmark swinging in a $99.50 to $101.20 range. Prices are also likely to remain rangebound, with thin volumes, because of a holiday in the United States on Monday.
The next set of key data is the HSBC flash PMI survey of manufacturers for February, due on Thursday.

U.S. manufacturing joined weak retail sales and employment data in suggesting that cold weather had spurred a step-back in economic growth early in the first quarter after a strong performance in the second half of 2013.

Investors are also awaiting minutes of the February policy meeting of the Federal Reserve due on Wednesday. Fed Chair Janet Yellen also has to appear before the Senate after her testimony was postponed due to bad weather, but no firm date has been set as yet.
SUPPORTING PRICES

In addition to the cold spell that is boosting oil demand in what is seasonally a weak consumption period, crude futures drew support from the dollar, which languished at a six-week low against a basket of major currencies. A weak dollar supports commodities such as oil that are priced in the currency.

Support also came from better Chinese data that showed banks disbursed the highest volume of loans in any month in four years in January, a surge that suggests the world's second-biggest economy may not be cooling as much as some fear.

Supply disruption fears continued to put a floor on prices. Libya's oil production has fallen to 390,000 barrels per day as protests have partly blocked flows from the El Sharara oilfield, the state National Oil Corp (NOC) said.

Protesters led by a former anti-Gaddafi rebel have seized three oil ports in eastern Libya since August, cutting off around 600,000 bpd of export capacity, to demand more regional autonomy and a greater share of oil wealth.
(Editing by Muralikumar Anantharaman)
[© 2014 Thomson Reuters. All rights reserved.]
Copyright 2014 Reuters. All rights reserved. This material may not be published, broadcast, rewritten or redistributed.