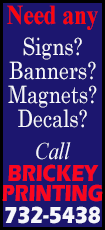 The FDA said the company is voluntarily recalling eight lots of the supplement. The agency said it has received "several adverse event reports associated with Medisca's L-citrulline product."

"Health care professionals should discontinue dispensing from these lots, contact patients, and return all unused product to Medisca Inc. Patients and caregivers should stop using any product with these lot numbers," the FDA said.

The FDA said testing by Medisca indicated that those lots at issue did not contain L-citrulline. The agency said L-citrulline is used to treat certain urea cycle disorders, rare genetic conditions primarily diagnosed in children.

The company said in a statement that its investigation of the lots found that they did not contain L-citrulline "and therefore represent a potential health hazard. These lots should not be used for any purpose."

(Reporting by Will Dunham; editing by Bernard Orr)
[© 2014 Thomson Reuters. All rights reserved.]
Copyright 2014 Reuters. All rights reserved. This material may not be published, broadcast, rewritten or redistributed.