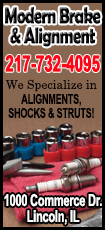 Setting a season high in points, hitting 11 of their first 13 shots, shooting 61 percent from the field in the first half including over 50 percent from 3-point range, Lincoln blasted out to a 27-4 lead in the first quarter and was never challenged in the 85-58 win over the Panthers. Lincoln's 11th win in a row moved their mark to 25-2 as they continue to roll in the second half of the season. The Railers put four players in double figures, and all but one player on the roster scored on a night when everything seemed to go right for the team in white.

As has been the habit, Lincoln got on the board thanks to defense. A basket from Gavin Block was followed by a steal and score from Joey Olden. After a score from Oswego's Steven Frank, Lincoln stayed perfect on a point-blank shot from Edward Bowlby and a 3 from Block. With the Railers hitting the first of their 16 3-pointers to go up 9-2, Oswego took a timeout just 95 seconds into the game to try to regroup. Whatever they spoke of defensively did not work as Bowlby hit from long range. After a steal, the Railers finally missed a shot on a layup attempt, but that was followed up by a tip from Max Cook as Lincoln's advantage jumped to 14-2.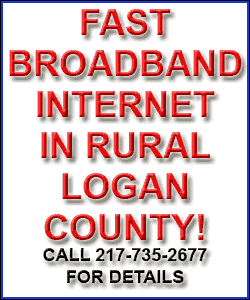 Oswego's Javon Jones scored to halt the 10-0 run, but it only served as an opportunity for Lincoln to start another one. Baskets from Block and Bowlby pushed the lead to 18-4. Then the Railers broke out the big guns. In the highest scoring quarter of the season, Lincoln's next six field goals were from behind the 3-point line. Olden and Bowlby connected twice during the run while Block and Cook joined in to give the Railers a 36-9 lead, still in the first quarter. Up until Saturday night, Lincoln's best first half had been 39 points, but on Saturday the Railer offense caught fire to be just three points shy of that mark in the first eight minutes.
Early in the second quarter, Oswego finally seemed to settle down, going on a 7-2 run, but clearly this would be the Railers' night, still leading 39-18.
Playing a nonconference opponent can sometimes be a dangerous proposition.
"I thought it was a good performance tonight," Lincoln coach Neil Alexander said. "We came out ready to play, and we beat them early with our experience and senior leadership against a young team. That will be a good team the next couple of years, but tonight, we did well."
Railer 3s continued to fall as Bowlby and Payton Ebelherr added to the Lincoln lead. The margin grew to 32 thanks to the Cook brothers. Max Cook took a pass from Will Cook, making a layup while changing hands in midair, and then scored on a 3-point play, again getting the assist from the younger Cook.
Many of the starters got an early rest due to the big margin, and it did change the game plan a bit.
"I think that's the earliest we've ever pulled our press off," Alexander said, "but you also want to know the kids can play it when they get in there. It can be a tough call."
The starters played only about half of the third quarter before taking the rest of the night off. By the time Bowlby hit his fifth 3 of the night, on his way to a game-high 21 points, Lincoln was in control 62-27.
During the first four minutes, there was a bit of a scare as Tyler Horchem was fouled hard by Oswego's Zach West, forcing Horchem hard into the wall padding under the basket. The manner in which Horchem hit the padding and bounced back, buckling at his knees, made the incident seem it could be quite serious. Fortunately, he bounced back up, sank the free throws after the flagrant foul, and it wasn't much after that when the bench minutes starting piling up for the Railers.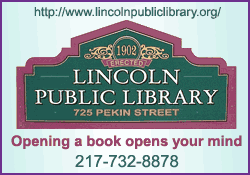 The top-notch play did not diminish after the starters retired for the night. Will Cook missed a shot but was able to outhustle two Panthers and score his points for the night. The Railers used free throws to close out the third quarter as Bobby Dunovsky and Adam Conrady helped Lincoln to a 67-31 lead after three.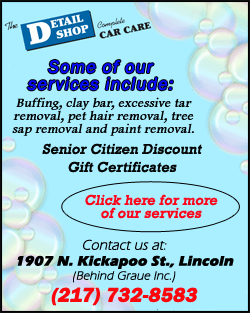 When Aron Hopp scored a basket, it put Lincoln up 69-34 and marked the final 2-point field goal of the game. As Lincoln had done all night, they went back to the 3-point shot. The Railers got a pair of 3s from Jordan Perry and one each from K.J. Fry and Austin Krusz. The final points of the night came as freshman Bryson Kirby marked the scorebook for the first time this season with a 3 from the right corner. The final 9-0 run by Oswego (11-12) did nothing but change the final margin, a 27-point win for the Railers at 85-58.
There are just too many superlatives to describe the play for the Railers, especially during the first eight minutes. We've seen Lincoln look good lately, but Saturday night was just another level of good, something they will need on a regular basis as the regular season winds down and tournament play begins in about two weeks. The state tournament seeds and pairing will be announced by the end of this week.
Bowlby led the Railers with 21 points and may have been paid the highest compliment he could receive when, after the game, coach Alexander was talking about Bowlby's unselfish play, knowing he had scored a total of only three points in the two previous games this week. Alexander said that Bowlby may be the greatest teammate he has ever seen, and "whether he scores none or 21, he always acts the same and his only concern is getting the win."
The senior was joined in double figures by Block and Max Cook scoring 12 each and Olden chipping in 10. Perry added six with his two 3-pointers, while Fry scored his first four varsity points. Scoring three points on the night were Ebelherr, Krusz, Conrady, Hopp, and Kirby. Horchem and Will Cook scored two each, and Dunovsky added a free throw.
A pair of road games mark the schedule this week with games at Sacred Heart-Griffin on Friday and Moline on Saturday. Friday's contest will be at the normal starting time of 7:30, while the long trip to Moline will see the varsity game tip off at 6:30. The sophomore games are slated to tip 90 minutes prior to the start of the varsity games.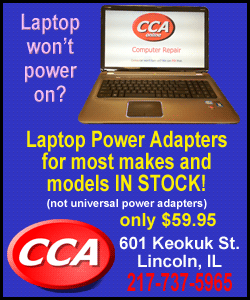 All the news was not good for Lincoln basketball fans on Saturday night. After defeating Rantoul St. Malachy by 15 earlier in the day, the Chester-East Lincoln Panthers fell 42-39 in the 8-1A state semifinal game with Jacksonville Our Saviour. In a game where they trailed by 10 at the half, the Panthers were able to climb back in the contest but could not complete the comeback, despite the shooting of Josh Vinson, who sank seven 3-pointers in the game for a high of 21 points. The Panthers (21-2) will close out their season Thursday night at Bartonville Limestone High School as they play for third place against Brussels (16-10). Game time is scheduled for 6 p.m.
___
LINCOLN (85)
Bowlby 8-10 0-0 21, M.Cook 5-8 1-1 12, Block 5-8 0-0 12, Olden 4-4 0-0 10, Perry 2-4 0-1 6, Fry 1-1 1-2 4, Ebelherr 1-2 0-0 3, Krusz 1-3 0-0 3, Conrady 0-2 3-4 3, Hopp 1-1 1-2 3, Kirby 1-2 0-0 3, Horchem 0-3 2-2 2, W.Cook 1-4 0-0 2, Dunovsky 0-1 1-2 1, Aeilts 0-1 0-0 0. Team 30-54 9-14 85. 3-point field goals 16-34 (Bowlby 5-7, Olden 2-2, Perry 2-4, Block 2-5, Ebelherr 1-1, Fry 1-1, Kirby 1-2, Krusz 1-2, M.Cook 1-3, Aeilts 0-1, Dunovsky 0-1, Horchem 0-2, W.Cook 0-3).
OSWEGO (58)
West 12, Robinson 11, Jav. Jones 8, Hennessey 7, Frank 6, Sharp 3, Vincent 3, Graff 3, Paisley 3, M. Ross 2. Team 20 8-13 58. 3-point field goals 10 (West 4, Jones 2, Hennessey, Paisley, Vincent, Sharp).
LCHS 36-17-14-18 85
Oswego 11-11-9-27 58
[By JEFF BENJAMIN]
Click here to respond to this article.