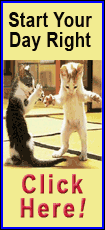 Miami Marlins: Jones, Garrett
1B Garrett Jones offers Miami something it sought but lacked for years — a left-handed power threat who plays first base. However, he must show he can hit left-handed pitching. If he struggles, he will platoon — a role he held for Pittsburgh in 2013, when he batted .233/.289/.419 with 15 homers and 51 RBIs in 144 games.

Miami Marlins: Dunn, Mike
LHP Mike Dunn got an early start on spring training by working out earlier in February with troops at the Fort Bragg Army post in North Carolina. Dunn, Miami's setup man, took part in military exercises, including a controlled 34-foot tower jump.

Miami Marlins: Marmol, Carlos
RHP Carlos Marmol signed a one-year, $1.25 million contract with the Marlins, a move the team hopes will bolster the back of the bullpen.

Marmol, 31, recorded 117 saves over parts of eight seasons with the Cubs. He was traded to the Dodgers last year, and between the two teams, he went 2-4 with a 4.41 ERA in 2013. He has battled control problems, too. He issued 95 walks in 104 1/3 innings over the past two seasons.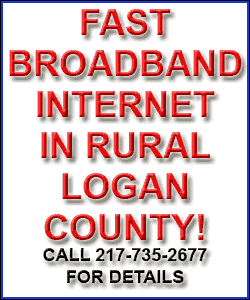 Miami Marlins: Baker, Jeff
INF Jeff Baker signed a two-year deal with Miami less than two weeks before the start of camp. He offers versatility: He plays first, second and third base along with the corner outfield spots, and he is a right-handed bat off the bench. He has a lifetime .298 batting average against left-handed pitchers and a .236 average against right-handers.

"We are very excited to add such an experienced player in Jeff Baker," said Mike Hill, Miami's president of baseball operations. "Offensively and defensively, we like the options that his versatility will provide (manager) Mike Redmond."

Miami Marlins: Wigginton, Ty
INF Ty Wigginton is a candidate to step in at third base for Miami, but he signed a minor league contract and has to win a roster spot. Wigginton's experience is a clear advantage to at least winning a bench spot.

Miami Marlins: Heaney, Andrew
LHP Andrew Heaney, the organization's top prospect, should open the year at Double-A Jacksonville, but a call-up in 2014 isn't out of the question. Heaney, 22, went a combined 9-3 with a 1.60 ERA in 19 games (18 starts) in Class A and Double-A last year.

Miami Marlins: Nicolino, Justin
LHP Justin Nicolino, who could join the Marlins in the majors this year, might open the year at Triple-A New Orleans. Nicolino, 22, finished 8-4 with a 3.11 ERA in 27 starts in Class A and Double-A in 2013.

Miami Marlins: Moran, Colin
3B Colin Moran, the Marlins' top draft pick last year, will open the season at Class A level but will start the year in major league camp. He is at least a year away.

Miami Marlins: Ozuna, Marcell
OF Marcell Ozuna (torn ligament in left thumb) tested his thumb in the offseason by playing some winter ball in the Dominican Republic. He is expected to arrive for spring training healthy.

Miami Marlins: Slowey, Kevin
RHP Kevin Slowey (right forearm tightness) is on track to head into spring training healthy. He will battle for a rotation job or a long-relief role as a non-roster invitee.

Miami Marlins: Furcal, Rafael
2B Rafael Furcal (Tommy John surgery in March 2013) missed all of last season. Switching from shortstop to second base in 2014 should help the recovery of his throwing elbow.

Seattle Mariners: Smoak, Justin
1B Justin Smoak and the Mariners reached agreement on a one-year, $2,637,500 million contract for the 2014 season with a team option for 2015.

Smoak was the Mariners' last arbitration-eligible player. If the option is exercised for 2015, Smoak would make $3.65 million.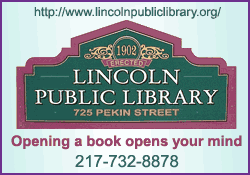 The option year has several bonuses and escalators based on his 2014 performance and includes a $150,000 buyout. The contract would become guaranteed for 2015 with 525 plate appearances or MVP, All-Star or Silver Slugger awards.

Smoak, 27, batted .238 last season after slumping in the final six weeks of the season and hit a career-best 20 homers.

Atlanta Braves: Teheran, Julio

RHP Julio Teheran agreed to a six-year contract extension, the Braves announced Feb. 14. The deal is worth $32.4 million guaranteed and includes an option for a seventh year at $12 million with a $1 million buyout.

Teheran, 23, was 14-8 with a 3.20 ERA in 185 2/3 innings last year. He finished fifth in the balloting for the National League Rookie of the Year.
Los Angeles Dodgers: Puig, Yasiel
OF Yasiel Puig was limited by right shoulder inflammation as the Dodgers held their first full-squad workout Feb. 14. Puig, 23, had a flare-up after apparently overthrowing during his first day of camp Feb. 13. He and other players were working out voluntarily earlier in the week. He was also bothered by shoulder inflammation last year.

Manager Don Mattingly said Puig was on a limited throwing program as a precaution. "We don't think it's serious, but we need to find out," Mattingly said.

Retired player: Westbrook, Jake

RHP Jake Westbrook, who was removed from the Cardinals' rotation late last season, is retiring after 13 major-league seasons, he told the St. Louis Sports Page.

Westbrook, 36, was 7-8 last season with a 4.63 ERA. He made 21 appearances, including 19 starts, but he made just two appearances and one start after Aug. 21. The Cardinals declined his $9.75 million option for 2014.

Texas Rangers: Moreland, Mitch

1B/DH Mitch Moreland avoided becoming the first Rangers player to go to a salary arbitration hearing since 2000 when he agreed to a one-year, $2.65 million contract Feb. 14. He was seeking $3.25 million, and the Rangers initially offered $2,025,000. Moreland, 28, hit .232 with 23 home runs in 147 games last season. The left-handed hitter is expected to platoon at designated hitter with right-handed-hitting rookie OF Michael Choice.

Chicago Cubs: Bonifacio, Emilio

UT Emilio Bonifacio, released by the Royals on Feb. 12, signed a minor league deal with the Cubs three days later.

Bonifacio, 28, batted .243 with three home runs, 31 RBIs and 28 stolen bases over 136 games combined between the Blue Jays and Royals last year. The switch-hitting infielder/outfielder has a .262 batting average in seven major league seasons.
Atlanta Braves: Heyward, Jason

OF Jason Heyward will keep wearing the same protective guard on his helmet that he wore last season after he returned from a broken jaw, according to MLB.com.

Heyward, 24, broke his right jaw when he was hit in the face by a pitch from Mets LHP Jon Niese last Aug. 21. Heyward returned in August.

Heyward had a batting line of .254/.349/.427 with 14 home runs and 38 RBIs in 104 games in 2013. He is expected to bat in the leadoff spot this year.

Los Angeles Angels: Mulder, Mark

LHP Mark Mulder's comeback attempt is over before it could really get started. The 36-year-old veteran, who retired five years ago because of shoulder problems but decided to give it another shot this year after adopting a new throwing motion, ruptured his left Achilles tendon Feb. 15 during a workout with the Angels.

Mulder signed a minor league contract in the offseason and impressed the Angels before the injury, which occurred while doing ability drills before a throwing session in the bullpen.

He didn't officially announce his retirement, but he isn't expected to pitch this year.

Oakland Athletics: Reddick, Josh

OF Josh Reddick and the Athletics avoided arbitration by agreeing to a one-year, $2.7 million deal on Feb. 15. Reddick was seeking $3.25 million in his first year of arbitration eligibility, and the Athletics countered with an offer of $2 million.

Reddick, 26, batted .226 with 12 home runs and 56 RBIs in 114 games last season while battling a wrist injury that landed him on the disabled list twice. The year before, Reddick belted 32 homers and drove in 85 runs while hitting .242.

Boston Red Sox; Miller, Andrew

LHP Andrew Miller and the Red Sox avoided arbitration by agreeing to a one-year, $1.9 million deal on Feb. 15. Miller was asking for $2.15 million, and the Red Sox filed for $1.55 million. He was in his third and final year of arbitration eligibility. The 28-year-old pitched in 37 games last season and had a 1-2 record with a 2.64 ERA in 30 2/3 innings before he sustained torn ligaments in his left foot.

Atlanta Braves: Kimbrel, Craig

RHP Craig Kimbrel and the Braves avoided salary arbitration by agreeing to a four-year contract on Feb. 16. The deal is worth $42 million, according to multiple reports. It includes a club option for $13 million for 2018 with a $1 million buyout. Kimbrel receives a $1 million signing bonus. His annual salary ranges from $7 million this year to $13 million in 2017. Kimbrel can also get a bonus of up to $3.5 million at the end of the contract based on All-Star appearances, MVP and Cy Young Award voting, and games finished.
Kimbrel, 25, led the National League in saves in each of the past three seasons. In 2013, Kimbrel had a 1.21 ERA and led the major leagues with 50 saves. He struck out 98 in 67 innings.

Boston Red Sox: Dempster, Ryan

RHP Ryan Dempster announced Feb. 16 that he would not pitch this season because of "physical reasons and his desire to spend more time with his kids."

Dempster was a disappointing 8-9 with a 4.57 ERA in 171 1/3 innings last year after signing a two-year, $26.5 million free agent deal. The Red Sox will place Dempster on the restricted list, and he will not receive his $13.25 million salary for this year.

Dempster said neck problems factored in his decision. "I don't feel like I am capable of performing to the ability and standard that I am accustomed to," he said.

Dempster, 36, is 132-133 with a 4.35 ERA over 16 seasons.

Philadelphia Phillies: Burnett, A.J.

RHP A.J. Burnett and the Phillies finalized a one-year, $16 million contract on Feb. 16. An option for a second year could make the deal worth up to $33.5 million if he reaches 30 starts both years, according to ESPN. If the mutual option for 2015 is not exercised, Burnett has a player option for $7.5 million.

In 30 starts last season for Pittsburgh, Burnett, 37, went 10-11 with a 3.30 ERA, 209 strikeouts and 67 walks in 191 innings.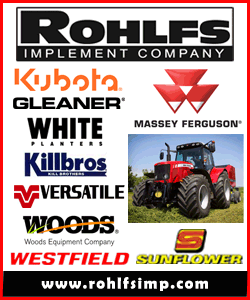 Boston Red Sox: Cordero, Francisco
RHP Francisco Cordero signed a minor league deal with the Red Sox on Feb. 16. Cordero, a former closer, missed 2013 after having shoulder surgery.

In 2012, Cordero went 3-8 with a 7.55 ERA in 39 1/3 innings combined with the Astros and Blue Jays. The 38-year-old has 329 saves and a 3.38 ERA for his career. He also pitched for the Tigers (1999), Rangers (2000-06), Brewers (2006-07) and Reds (2008-11).

Chicago White Sox: Jones, Nate
RHP Nate Jones will be sidelined three of four days to rest a gluteal strain, the reliever said Feb. 16. Jones expects to be ready for the start of the regular season. Jones will get the first chance to be the new closer following the departure of RHP Addison Reed.

Minnesota Twins: Sano, Miguel
3B Miguel Sano will be at major league spring training in Fort Myers, and he will be looking for a starting role. The No. 11 prospect in baseball plans to push incumbent Trevor Plouffe for the starting position. Sano's defense will have to improve, as he committed 23 errors last season at Class A Fort Myers and Double-A New Britain. But fielding is not Plouffe's strength either, so it could be a showdown at the plate this spring for a shot at the big league hot corner.

Sano had an aborted winter ball season due to a strained ulnar collateral ligament in his right elbow. He was shut down in November, but after a physical in January, he was cleared for spring training.

Minnesota Twins: Buxton, Byron
OF Byron Buxton, the No. 1 prospect in baseball, is eager and arrived five days earlier than expected at training camp, and all eyes will be on him. Although he has no experience above high Class A and his chances of heading north with the club are slim, Buxton's abilities will be on display for the first time against major league players. His speed alone will make him a must-see player this spring.

Minnesota Twins: Guerrier, Matt
RHP Matt Guerrier was signed to a minor league contract in late January and was invited to spring training. The 10-year veteran returns to the Twins after three seasons away from the ballclub. Guerrier, who spent his first seven major league seasons with Minnesota, has an uphill climb to make the Twins' bullpen. After posting a 19-25 record with the Twins, he compiled an 8-9 record in the National League the past three seasons.

Minnesota Twins: Kubel, Jason
OF/DH Jason Kubel returns to the Twins after two seasons away. He has a minor league contract (with an invitation to spring training), but the team is looking for him to regain his form and grab the DH position. Kubel, however, is coming off a down year: his 2013 batting average (.216) and slugging percentage (.317) were the lowest of his career. To be sure, he dealt with leg issues throughout the season, including a strained left quadriceps muscle, but he is healthy now. His first big hurdle will be to make the big club and then become a major contributor to the everyday lineup.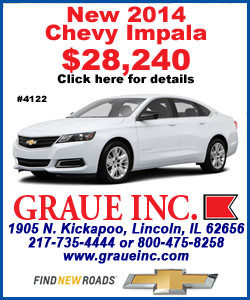 Minnesota Twins: Suzuki, Kurt
C Kurt Suzuki came to the Twins as a free agent from Oakland, and he should bring some veteran experience to the catching position in the wake of Joe Mauer moving to first base. He will likely grab the starting position, but the hard-hitting Josmil Pinto may give him a run for his money.

"Suzuki's a great catcher," manager Ron Gardenhire said. "We talked to Oakland and they had nothing but the best things in the world to say about Suzuki as a leader, a catcher calling a ballgame, (being) very intelligent, and helping everybody out. He brings a lot to the table. We have a young guy, Pinto, so we are going to see what he does here in spring training."

Minnesota Twins: Bartlett, Jason
SS Jason Bartlett returns to the Twins after six seasons away. He last played in Minnesota in 2007, moving on to Tampa Bay and then San Diego. He missed the 2013 season completely due to injury, and the jury is still out on what he has left. Bartlett has been invited to spring training, and the Twins could use some depth at middle infield, so it will be a big spring training for the 34-year old veteran.

Minnesota Twins: Raley, Brooks
LHP Brooks Raley was claimed off waivers by the Twins from the Cubs on Feb. 12. In 38 1/3 innings over the past two seasons, Raley is 1-2 with a 7.04 ERA. The Twins have a dearth of lefties in the rotation, but Raley will likely compete for a spot in bullpen.

Minnesota Twins: Deduno, Samuel

RHP Sam Deduno, who is recovering from right shoulder surgery that cut short his 2013 season, is battling for the Twins' fifth starting spot. However, he told the Pioneer Press, "If the team needs me in the bullpen, I can be in the bullpen. I could do that. Whatever they need. If they need me in the fifth inning, sixth inning, I don't know what inning, I'm going to be ready to help the team. It doesn't matter how they use me. I'll be ready to go."

Last September, he had some fraying and a slight tear in his shoulder repaired. After taking six weeks off, Deduno resumed a throwing program and was able to throw two bullpen sessions in Fort Myers, Fla., in December. He said at the start of spring training that he was encouraged by his progress.

Minnesota Twins: Meyer, Alex

RHP Alex Meyer, 24, may be ready to make the next step. The 6-foot-9 Meyer was 4-3 with a 2.99 ERA last year in the minors, and he was invited to the Twins' spring camp.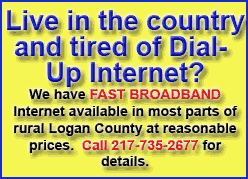 Minnesota Twins: Mauer, Joe

1B Joe Mauer (concussion) missed the final month of the 2013 season, prompting his move to first base for 2014. His concussion symptoms subsided in late October, and he was deemed symptom-free and ready to go for spring training.

Minnesota Twins: Pinto, Josmil

C Josmil Pinto (shoulder weakness) was throwing at spring training after experiencing discomfort in Venezuela during the offseason. He started his throwing program in early February and was working his way up to 90 feet. He told the Pioneer Press that he is "doing better" in mid-February.

Texas Rangers: Profar, Jurickson

INF Jurickson Profar figures to be the starting second baseman this season following the trade of 2B Ian Kinsler to the Detroit Tigers for 1B Prince Fielder. Profar, 20, hit just .234 with six home runs in 65 games last season as a rookie while serving as a utility player. He made 29 starts at second base, 16 each at shortstop and designated hitter, 10 at third base and four in left field. Profar will be eased into drills this spring as he has felt some mild tendinitis in his right shoulder in recent weeks.

Texas Rangers: Ortiz, Joseph

LHP Joseph Ortiz was placed on the 60-day disabled list Feb. 14 because of a broken left foot. Ortiz was injured when struck by a motorcycle in his native Venezuela, and he is expected to be out through the end of May. The 27-year-old made his major league debut last season, going 2-2 with a 4.23 ERA in 32 relief appearances.

Free agent: Cruz, Nelson

OF Nelson Cruz, who played the past eight seasons with the Rangers, remained on the free agent market as of Feb. 16. While GM Jon Daniels continues to stay in touch with Adam Katz, Cruz's agent, he said it is doubtful the Rangers would re-sign the 33-year-old.

Texas Rangers: Chirinos, Robinson
C Robinson Chirinos had no restrictions as spring training began. He suffered a bruised left pinkie when he was with a foul ball while catching for Venezuela in the Caribbean Series earlier in February.

Texas Rangers: Choice, Michael

OF Michael Choice, who starred just down the road from Globe Life Ballpark at the University of Texas-Arlington, was acquired by the Rangers from the Oakland Athletics in an offseason trade. He figures to be Texas' designated hitter against left-handed pitchers. Choice hit .302 with 14 home runs and a .390 on-base percentage last season in 132 games with Triple-A Sacramento.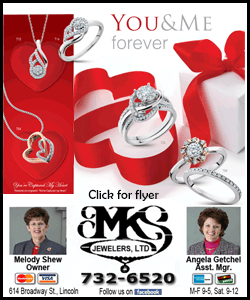 Texas Rangers: Beltre, Engel

OF Engel Beltre, 24, will have a chance to win a job as a left-handed-hitting reserve. He posted a .292 batting average, seven homers and 15 stolen bases in 94 games with Triple-A Round Rock last season. In 24 games with Texas, he batted .250/.268/.275 with two RBIs.

Texas Rangers: Harrison, Matt

LHP Matt Harrison (back surgeries in April 2013 and May 2013, rib-removal surgery in September 2013) had the latter operation in an effort to alleviate thoracic outlet syndrome. Harrison was cleared to participate in all activities in spring training.

Texas Rangers: Hanson, Tommy

RHP Tommy Hanson signed a minor league deal with the Rangers on Feb. 14, and he received an invitation to the team's major league spring camp. Hanson, 27, went 4-3 with a 5.42 ERA in 15 games (13 starts) for the Angels last year, and Los Angeles non-tendered him in December. He is expected to challenge for a spot in Texas' rotation.

Houston Astros: Wallace, Brett

1B/3B Brett Wallace, designated for assignment by the Astros on Feb. 6, cleared waivers and was outrighted to Triple-A Oklahoma City on Feb. 12. Houston gave him a non-roster invitation to spring training. Wallace, 27, hit .221/.282/.431 with 13 homers and 36 RBIs in 79 games with Houston last season. He has a career .242/.313/.391 hitting line with 29 homers and 102 RBIs in 311 games for the Astros the past four seasons.

Miami Marlins: Hatcher, Chris

RHP Chris Hatcher, designated for assignment by the Marlins on Feb. 11, cleared waivers and was outrighted to Triple-A New Orleans on Feb. 15. Hatcher, 29, went 0-1 with a 12.46 ERA in seven relief appearances for Miami last year. In 60 games for New Orleans, he finished 4-3 with 33 saves and a 3.61 ERA.

Baltimore Orioles: Paredes, Jimmy

OF Jimmy Parades changed teams for the second time since the end of last season when he was claimed off waivers by the Orioles from the Marlins on Feb. 15. Paredes, 25, was claimed off waivers by the Marlins from the Astros on Nov. 4. He hit .192/.231/.248 with one homer, 10 RBIs and four stolen bases in 48 games for Houston last year.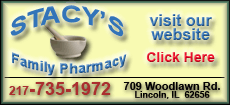 Philadelphia Phillies: Savery, Joe

LHP Joe Savery, 28, was designated for assignment by the Phillies on Feb. 16 to clear a spot on the 40-man roster for newly signed RHP A.J. Burnett. Savery, 28, went 2-0 with a 3.15 ERA in 18 appearances for Philadelphia last year. He has a 4.15 career ERA over parts of three seasons with the Phillies.

[© 2014 Thomson Reuters. All rights reserved.]
Copyright 2014 Reuters. All rights reserved. This material may not be published, broadcast, rewritten or redistributed.