Park district notes
From Roy Logan, program coordinator
Send a link to a friend
[February 13, 2014] This will be the last extension for men's basketball league play at the park district. Team rosters and waivers with payment are due Friday, Feb. 14, by 4 p.m. An eight-game season will be played on Sunday afternoons, beginning March 2. The fee will be $275 per team. Players not having a jersey will need to submit $20 so the jerseys can be ordered.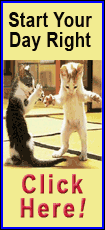 Do you have a story to tell? Would you like some pointers on how to organize your thoughts and put them on paper? The park district is offering a writing class led by Mike Fak on Saturday, Feb. 22. The session will start at 9 a.m. with coffee and doughnuts. Mike will take you step by step through the process of organizing, writing and getting your stories or book printed. This will be an interactive class and participants should have their questions ready. You may preregister by calling 732-8770 between 8 a.m. and 4:30 p.m. or email info@lincolnparkdistrct.com. Cost will be $7.

Tennis lessons will be offered this winter on the park district's indoor courts. Njeri Bere and her daughter Kena will be the instructors. Players will be grouped by age divisions. Lessons are tailored for the beginners to intermediate skill levels. Instruction includes drills focusing on forehand and backhand, lobbing, and drop shots as well as basic instruction on serve and strategy. Instruction will be on Sunday afternoons beginning March 9 and will be for four weeks. Sessions for kindergarten to second grade will be from 1:30 to 2:15 p.m., third to fifth grade from 2:30 to 3:30 p.m., and sixth to eighth grade from 3:30 to 4:30 p.m. There will be a minimum of four students for each session or sessions may be combined. Cost per participant is $40 for district residents and $48 for nonresidents.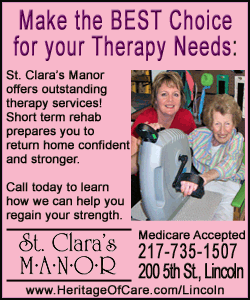 Boys baseball and girls softball registrations are tentatively scheduled to start March 3 and continue through April 7. Registrations will take place at the park district's administrative offices.
[Text from file received from Roy Logan, Lincoln Park District]