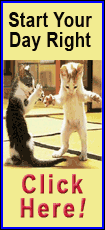 My buddy pushed his thumb down hard on the bait-cast spool to put the brakes on the hard-driving fish. It worked, and he managed to turn the toothy end of the aqua missile back toward the boat.

But the jack wasn't buying that nonsense, and instead of surrendering, he nosed down and took drag — and nearly my pal's fishing rod — down to the depths beneath the boat. Then he came up, fast, and broke the surface in an angry jump — landing with a whomp-splash.

A series of boat-side runs kept the fight plenty interesting, until the last one sent the pike shooting into the open end of a ready net. The battle was over. Both fish and fisherman were spent from the episode. One was smiling.

That fisherman was a good friend of mine who has shared many the hour with me in a boat, fishing various haunts in North America. On that particular trip, we were on a fairly small lake in north-central Ontario, Canada. It was late autumn and the pike were hungry for big meals. They get that way before winter — eagerly gorging on large forage to prepare for winter and the upcoming spawn in the springtime.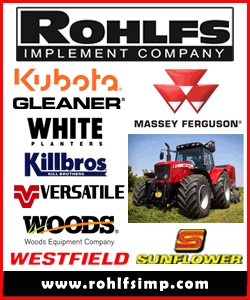 We had tried several different lures on that trip, but the ones that outperformed the rest were good ol' spoons — big 5- to 6-inchers to match the profile and flash of jumbo forage. We started out by trolling them to cover a lot of water fast and to find the depth and bottom type the fish were relating to.
It didn't take long to realize that the pike were positioning themselves on windswept points and in the saddles between islands. There is no shortage of islands in Ontario, believe me! So we were like kids in a candy store going from point to saddle to point to saddle. Nearly every location held at least one fish. And some of them were whoppers!
After identifying these likely spots, we opted to cast our spoons (versus trolling) and really pinpoint key features on the spots — like big boulders, visible weeds, deadfalls and other structure. When swimming those spoons past structure that looked "fishy," we paused the spoon and then pulsed it to mix up the retrieve a bit. Pike seem to get a kick out of walloping something that's either wounded or fleeing for its life. They're pretty ruthless that way. So when you pause-pulse a spoon in front of an otherwise negative northern pike, it often triggers that predator into action.
Another retrieve that worked that day was one that nearly simulates a surface bait. Immediately after the spoon hits the water, raise your rod tip up to 10 o'clock to keep the nose of the spoon up, then crank pretty fast. The spoon will rise, and with the right speed, swim just below the surface. Every once in awhile, give the rod tip a twitch and let the spoon break water. It can be really effective, and when you do get a bite, it's a visual thrill.
We spent that day catching and releasing countless fierce-fighting gators. Oh, man, was it fun! My pal's 45-incher was the biggest. Two others over 40 inches were landed, along with plenty in the mid- to upper 30s. Two 3-pounders found their way into the cooler.
Back at the Ontario resort, we filleted and deboned the two pike, grilled them and ate them alongside some wild rice, fried potatoes and sweet corn. There are meals you remember, my friends, and that was one of them. You might say, it was a dinner we were spoon-fed.
Good fishing.
[By BABE WINKELMAN]
Babe Winkelman hosts "Good Fishing" and "Outdoor Secrets," the most-watched fishing and hunting programs on television. Tune in on NBC Sports Network, Destination America, Velocity, Time Warner Sports Texas & New York, and many local broadcast channels. Visit Winkelman.com for airtimes and more information. Follow Babe Winkelman on Facebook and Twitter.