U.S. hearing paused for alleged USS Cole bombing mastermind
Send a link to a friend
[February 18, 2014] By Laila Kearney
(Reuters) — A U.S. military tribunal judge on Monday postponed pretrial hearings for a man accused of masterminding the 2000 USS Cole suicide bombing to allow time for the defendant to meet with the lawyer he has threatened to fire, a Pentagon official said.
U.S. Army Colonel Judge James Pohl recessed the court until Wednesday after hearing that Guantanamo detainee Abd al-Rahim al Nashiri is considering dropping his death penalty attorney, Pentagon spokesman Lieutenant Colonel Todd Breasseale said in an email.

Nashiri is awaiting trial in September for allegedly orchestrating the 2000 attack in which al Qaeda bombers steered a boat full of explosives into the side of the American warship while it refueled in the Yemeni port of Aden, killing 17 U.S. sailors and wounding 37.

The judge had scheduled eight days of pretrial hearings to begin on Monday, in part to determine what evidence will be admissible at trial, Breasseale said.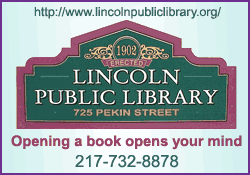 Less than 15 minutes into the first hearing, death penalty attorney Richard Kammen told the judge that Nashiri said he wanted to change counsel and asked for two days to "meet with his client and to make a determination as to his demands," Breasseale said.

If by Wednesday Nashiri still wants to fire Kammen as his appointed "learned counsel," meaning an attorney with experience handling death penalty cases, a second recess will be called while alternative representation is sought for Nashiri, Breasseale said.

The 49-year-old Saudi national could be executed if he is convicted of charges that include murder, conspiring with al Qaeda and attacking civilians.

The alleged al Qaeda leader is also accused of staging an attack in 2002 on a French oil tanker in the Gulf of Aden that killed a Bulgarian crewman.

Nashiri was captured in Dubai in 2002 and held in secret CIA custody until his transfer to Guantanamo in 2006. He was waterboarded, a simulated drowning interrogation technique, during his detainment.

In early 2013, a military sanity board determined that Nashiri was competent to stand trial.

(Editing by Ellen Wulfhorst)
[© 2014 Thomson Reuters. All rights reserved.]
Copyright 2014 Reuters. All rights reserved. This material may not be published, broadcast, rewritten or redistributed.