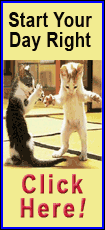 Penn State's Board of Trustees voted unanimously on Monday to make Barron, 62, the school's 18th president with an annual salary of $800,000, and the potential for a $1 million bonus if he stays for five years. He starts on May 12, replacing Rodney Erickson.

Sandusky, 70, a former assistant football coach, is serving 30 to 60 years in prison after his conviction on 45 counts of sexually abusing boys, some in the football team's showers.

His boss, football coach Joe Paterno, lost his job shortly after Sandusky's arrest in November 2011.

"You join us at a time when many in the Penn State University are still deeply hurting and the elephant in the room remains the same as it did November 9, 2011, a man named Paterno," said university trustee Anthony Lubrano.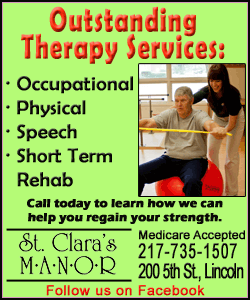 The scandal rocked the university, a powerhouse in the high-stakes world of collegiate sports. It led to the firing not just of Paterno, at the time the coach with the most wins in college football history, but also university president Graham Spanier, who was succeeded by Erickson.

Spanier and two other former university officials are fighting criminal charges that they covered up sex abuse allegations.

Paterno died of lung cancer in January 2012 at the age of 85.

Penn State was handed NCAA punishments that included $60 million in fines, recruiting restrictions and a ban on post-season bowl games. All of the university's football wins for 14 seasons were voided.

Critics contend the NCAA sanctions punished players who had nothing to do with the scandal, and a strong contingent of Penn State alumni question the fairness of Paterno's firing.

Peppered with questions about how he would lead the university still shaken by the scandal, Barron said told reporters at a news conference after the Board of Trustees vote that he would keep it headed toward stability.

"What I see is an institution that has really taken control of compliance," Barron said, "and is no doubt now a model university that I think a lot of other universities are going to look at and say this is the way we should be operating to make sure that we're doing all the things the right way."

Barron dealt with a campus scandal at Florida State when, in 2013, quarterback Jameis Winston was accused of raping a female student after a night of drinking. Prosecutors cited memory lapses by the victim in their decision against prosecuting Winston, who went on to win the Heisman trophy, college football's highest individual honor.

Barron, a climate scientist who spent more than 20 years at Penn State as a professor, served as dean of Penn State's College of Earth and Mineral Sciences from 2002 to 2006.

(Editing by Barbara Goldberg and Mohammad Zargham)
[© 2014 Thomson Reuters. All rights reserved.]
Copyright 2014 Reuters. All rights reserved. This material may not be published, broadcast, rewritten or redistributed.