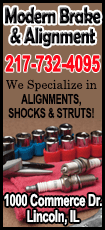 The largesse, in the form of an expanded loan program to Japan's commercial banks, was partly offset by action to rein in lending in China and hawkish comments on rate rises in Australia.

The 3.1 percent gain for Japan's Nikkei contrasted with the rest of Asia and a 0.4 percent dip in Europe as the FTSEurofirst 300 consolidated after rising in eight of the last nine sessions.

U.S. stock futures pointed to a mixed open after traders return from a three-day weekend.

A weak reading of German investor sentiment — on concerns about a slowing in U.S. economic momentum and uncertainty around the emerging markets outlook — gave no reason to recover lost ground, even though think tank ZEW cautioned against a too-pessimistic reaction to the data.

"Although uncertainties on the current recovery path remain elevated, we certainly see fewer risks than six months ago or so," added Annalisa Piazza, market economist at Newedge Strategy in London.
The concern about some emerging market capital markets has not, however, stopped the MSCI World index from grinding back to within touching distance of the high hit prior to January's emerging market-led selloff.

The index is now just 0.5 percent off that peak, helped by a 0.2 percent gain on Tuesday that was buoyed in turn by London-listed mining heavyweight BHP Billiton, which rose after forecast-beating results.

"I think on a valuation basis stocks still aren't expensive," said Matt Basi, head of sales trading at CMC Markets. "There's still money parked on the sidelines waiting to do a bit of bargain hunting."

Those looking for value in the region continue to find support from recent stronger than expected French and German growth data and expectations that the European Central Bank will act if economic conditions deteriorate markedly.

Weighing that up against the weaker ZEW, German Bund futures rose 23 ticks on the day.

Greek bond yields, meanwhile, hovered around their lowest since the country's debt restructuring as international lenders said they would return to Athens this week to assess the delivery of economic reforms.

YEN LOSES GROUND

The big loser from the BoJ action and subsequent bank-led Nikkei rally was the yen, which lost ground against all of its major currency peers, with the dollar gaining 0.5 percent to trade just off its February high.

The Japanese action had helped "reverse the recent dollar/yen bear trend" said Tom Levinson, currency strategist at ING, adding he thought 102.85/95 yen resistance would hold for now.

The move also helped the dollar edge higher against a basket of currencies, while the euro also rose against the yen to post a new February high.

A run of weak U.S. data — most recently manufacturing output and the last two major payrolls numbers — had put the dollar under pressure and led to fresh speculation about the likely pace at which U.S. monetary stimulus will be withdrawn.

After initially weathering a bout of profit-taking, gold slid away from its near 3-1/2-month peak to hit a session low of $1,315.04 per ounce.

More insight on the U.S. Federal Reserve's current thinking is likely on Wednesday, when it publishes the minutes of its last meeting.

(Additional reporting by Joshua Franklin, Marius Zaharia and Anirban Nag; editing by John Stonestreet)
[© 2014 Thomson Reuters. All rights reserved.]
Copyright 2014 Reuters. All rights reserved. This material may not be published, broadcast, rewritten or redistributed.