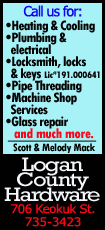 Principle 6 says sport does not discriminate on any grounds, including race, religion, politics or gender.

The IOC had to fend off criticism in the run-up to the Sochi Winter Olympics over Russia's anti-gay propaganda law, which critics say curtailed the rights of homosexuals in the country.

They say the IOC has turned a blind eye to the controversial law, which was passed last year.

The law triggered a wave of reaction from athletes and politicians with several world leaders opting not to travel to Russia for the Games.

The IOC has said it cannot dictate laws in a sovereign state but said it had received assurances from Russian President Vladimir Putin there would be no discrimination against homosexuals during the February 7-23 Games.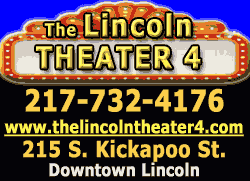 "We have made it absolutely crystal clear that Principle 6 covers all forms of discrimination," IOC spokesman Mark Adams told reporters when asked whether it could become a pre-condition for cities campaigning to host the Games.

"Could it be changed? It can be changed," he said.

"We are, as you know, in the middle of Agenda 2020 which is looking at just about everything on how Olympics are run," Adams said.

IOC President Thomas Bach has launched a wide-ranging review of the Olympics as well as the bidding processes called Agenda 2020.
"It (Principle 6) is not something that is specifically looked at but if there is a groundswell of opinion it could be."

LEARN LESSONS

Pressure has grown to include such a clause in the bid rules for future Olympics that would block nations from getting the Games if discriminatory laws existed.

Current and former athletes, including former tennis champion Martina Navratilova as well as pop star Rihanna, are among the big names to have publicly spoken out in favor of Principle 6.

"IOC President Thomas Bach must learn the lesson from the anti-gay fiasco in Russia and ensure this never happens again," said Andre Banks, co-founder and Executive Director of All Out, an international gay rights group.

"We are calling on Bach to make upholding the Olympic Principle of non-discrimination a binding condition for all future Olympic host applications," he said.

Ukraine's Lviv, Beijing, Norwegian capital Oslo, Poland's Krakow and Kazakhstan's Almaty are in the running for the 2022 Winter Olympics with a decision to be made next year.

(Reporting by Karolos Grohmann)
[© 2014 Thomson Reuters. All rights reserved.]
Copyright 2014 Reuters. All rights reserved. This material may not be published, broadcast, rewritten or redistributed.