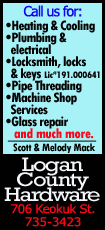 They once again watched the playoffs with one key thought going through their minds.

"We don't want to be sitting here next year with 46 seconds left and not be able to get to where we want to go," Trestman said.

The last-minute touchdown that put Green Bay into the playoffs with a third straight division title left Trestman and general manager Phil Emery knowing another offseason reconstruction project is in order, but this time on the defensive side.

Impacted greatly by injuries, the Bears defense collapsed in a year when they finally managed to reverse decades of futility on offense to finish with more yardage (6,109), passing yardage (4,281) and touchdown passes (32) under Trestman than in any season in franchise history.

Finishing last in rushing defense and 30th overall on defense may have been the result of injuries to linebackers Lance Briggs and D.J. Williams, cornerback Charles Tillman, and defensive tackle Henry Melton, or it could have been the result of different defensive coaches teaching a system they knew little about running.

It's a question they'll ponder over coming months.

The advancing age of their defense and injuries left Trestman and general manager Phil Emery knowing they had to treat the defense like when they added four offensive line starters and a tight end last year.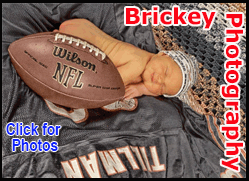 "Chicago is about defense and playing a certain way," Trestman said. "There's a toughness to the way we want to play, and that's what we did in the first three games."

After those three games — all wins — the injuries occurred and the Bears lost eight of 13. They dropped from leading the league in forcing turnovers to middle of the pack. They were eighth in interceptions even while tieing for last in sacks, and the lack of a pass rush impacted them all year.

"As the season progressed and we had more injuries, we fell dramatically," said Emery, who pointed out opponents averaged 6.4 yards per run from the ninth game on against the collapsing defense.

"We went from the beginning of the season of being a little over 20 percent (of) plays creating disruption against the pass," he said. "When we first started having injuries we were in the 15 percent range.

"There was a dramatic dropoff. So we're going to examine all aspects, but it starts with me. From a personnel perspective and from my perspective, I had not done enough to provide enough depth. We were at least one defensive lineman short."

The increased offensive production with both Jay Cutler and Josh McCown at quarterback was remarkable. It seemed to matter little which played as the offense moved up and down the field at will.

Trestman thinks what he saw from the offense will only improve considering where it all started.

"I've had the opportunity to go to San Francisco and be part of a good offense," he said. "I've had a chance in another instance to go into Oakland and be part of a good offense. But when I went in there, the system was in place, the language was in place, there was a foundation that was in place.

"When we came in here last January, it wasn't in place. We had to start over and the credit has to start with the players and the way, particularly our quarterbacks Jay and Josh took control of the situation."

Running back Matt Forte had his best year (career-highs 1,339 rushing yards, 74 catches, 594 yards) and wide receiver Alshon Jeffery (89 catches, 1,421 yards) and wide receiver Brandon Marshall (100-1,295) ranked as the best 1-2 receiver duo in the league.

None of those numbers mattered in the end, though, as it all seemed like the Bears merely traded one losing approach for another.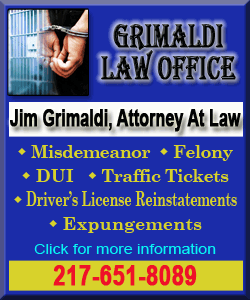 Emery looked at 8-8 with a defeat in a season-ending division title game and saw progress over a 10-6 mark under Lovie Smith when they needed help to get into the playoffs but never got it.

"A year ago, we had to win those last two games and we had to have other people lose games for us to go and we didn't," he said. "This year, we were in control of that situation the last two games after having all our ups and downs of our season and fighting adversity and fighting injuries.

"We were still in a position the last two games to win it, so that is a little bit different to me."

Different, perhaps, but the end result produced a very familiar feeling of disappointment for all involved.

NOTES, QUOTES

—Bears quarterback Josh McCown does not plan to retire, ESPN reported. McCown led the Bears to a 3-2 record while filling in for injured starter Jay Cutler for part of the 2013 season.

Some believed McCown may retire but he reportedly plans to file for free agency in the offseason and is expected to be one of the top quarterbacks available.

McCown, 34, and Michael Vick are expected to lead a thin crop of free agent quarterbacks.

The Bears reportedly want to bring back McCown, but other teams more needy for a quarterback may have a better chance of luring him. The Minnesota Vikings and Tennessee Titans are among the teams in search of a starting quarterback.

McCown threw for 1,829 yards with 13 touchdowns and one interception in eight games this season.

—The Bears fired defensive line coach Mike Phair and linebackers coach Tim Tibesar. Phair originally joined the team in 2011 as an assistant defensive line coach and Tibesar began in January of 2013.

The remainder of the coaching staff will remain in place for 2014.

"We thank Mike and Tim for their effort and dedication," Head coach Marc Trestman said. "They are men of high character and integrity. These are not easy decisions and we do not attribute our lack of success on defense to two individuals. We need to improve in all areas defensively and that will be a focal point for us this offseason. The process starts with me as the head coach. Our search for a defensive line and linebackers coach has begun and we will be looking for the best candidates whose experience can bring the most out of our veteran and young players in both areas."
One of the retained coaches who was potentially believed to be in jeopardy was defensive coordinator Mel Tucker. Said Trestman, "Our team evaluation remains ongoing. We believe Mel is the right person to lead our defensive unit. He fully understands where we need to improve, has the skill set and leadership to oversee the changes that need to be made and to execute our plan to get the results we know are necessary."

—The Bears hired Reggie Herring as linebackers coach and Paul Pasqualoni as defensive line coach.

Herring, 54, has 33 years of coaching experience, including eight as a linebackers coach in the NFL.

Pasqualoni, 64, has 42 years of coaching experience, including 22 as a collegiate head coach and six seasons as a NFL assistant.

The two coaches worked together with the Cowboys in 2010 when Pasqualoni was Dallas' defensive coordinator/defensive line coach and Herring was the linebackers coach.

Herring spent the last three seasons (2011-13) as the linebackers coach of the Houston Texans, his second such stint with the team (2002-03).

Pasqualoni was most recently head coach at the University of Connecticut (2011-13) before being fired four games into the 2013 season. He also has served as head coach at Syracuse (1991-2004) and Western Connecticut (1982-86).

As a collegiate head coach, Pasqualoni compiled a 151-94-1 record, posted 15 winning seasons, won five conference titles and led his teams to a 6-3 record in nine bowl games.

—The Bears hired Clint Hurtt as their assistant defensive line coach to replace Michael Sinclair, who was notified he would not be back with the staff in 2014.

Hurtt has 13 years of collegiate coaching experience, including the last four as Louisville's defensive line coach/recruiting coordinator. This will be his first NFL job.

—Defensive end Julius Peppers seems to rate high on the list of Bears who are going to either be asked to take a pay cut or restructure their contract, or be outright released.

His 7.5 sacks were his fewest as a Bear and fewest since he had 2.5 in 2007.

General manager Phil Emery said Peppers "had an 8-8 season."

"Obviously, Julius had a lot of good games, like a lot of our players, and he had games that he would want back," Emery said. "And I think Julius would say that, too.

"We will work through each and every player on our squad and to determine where we're going with him in the future, and that process is going to take time. But Julius is under contract. We're proud that he's a Bear, and that's where we're at."

—The Bears promoted Pat Meyer to offensive line coach and hired Joe Kim to their coaching staff as assistant strength/skill development coach.

Meyer spent the 2013 season as the Bears assistant offensive line coach as Chicago's offensive line allowed just 30 sacks in 2013, tied for fourth fewest in the NFL. Along with Aaron Kromer, who will hold the title of offensive coordinator and continue to be involved in all aspects of the offense including the offensive line, Meyer helped develop 2013 first-round draft pick Kyle Long into a Pro Bowler during his rookie season.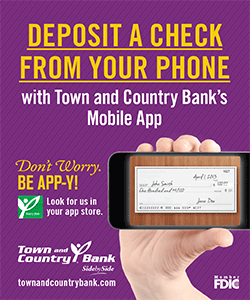 "Pat came in with an understanding of the offense and quickly assimilated himself with the players," head coach Marc Trestman said. "He worked with Aaron, collectively, to not only teach the offensive linemen but to bring them together collectively and cohesively as a group.

"The move will allow Aaron to still be closely connected to the instruction and development of the offensive line while expanding his coordinator duties and free up time to help in the growth of all of our offensive players."

Kim has 21 years of experience as a consultant and assistant strength coach. He most recently worked in the NFL as a pass-rush consultant with the Kansas City Chiefs from 2010-12. Kim has also been a consultant with the New York Giants (2010), Buffalo Bills (2009), Penn State University (2009-10), the Denver Broncos (2007), Green Bay Packers (2005), Miami Dolphins (2001-06) and Dallas Cowboys (1998). He got his start in the NFL with the Cleveland Browns as an assistant strength coach/pass-rush specialist from 1992-95, his first of two stints with the team (1999-2000).

Kim is a 7th Dan Black Belt recognized by the World Taekwondo Federation, Kukkiwon and USA Taekwondo. He has produced over 250 Black Belts as well as several National and International Champions. He was a multi-time member of the U.S. National Taekwondo team including earning a bronze medal at the 1990 Pan Am Games and World Cup. Kim is a two-time U.S. Olympic Festival Gold Medalist and National Champion.

—The hiring of Lovie Smith in Tampa has led to plenty of speculation about which Bears free agents will be heading south to Tampa.

Defensive tackle Henry Melton is always on the possibility list, but cornerback Charles Tillman seems to be a consensus future Buc based largely on his close ties with Smith in the past.

The Bears' signing of Tim Jennings for $22 million over four years seems to make Tillman's return less likely, but not a certainty.

Prior to Smith's hiring in Tampa, Tillman seemed to anticipate something like this happening when he said, "I have some options. I have some thoughts. I have some decisions that I have to make that's what's best for myself and my family and my football career."

—The possibility middle linebacker Jonathan Bostic could move to outside linebacker was suggested by no less an expert than Emery. Bostic was drafted as a middle linebacker and played it this year after D.J. Williams went on injured reserve.

"I made that comment because his skill set — he's a hit-and-run player in terms of the guy can really cover ground," Emery said. "He's very dynamic in his speed, and he's very dynamic in his ability to hit and the physicalness and the impact of it."

Emery ranked Bostic second among Bears in terms of an ability to "unload on another player in space and produce an impact tackle or an impact hit."

Bostic often failed at a basic requirement in the middle this year. He had trouble finding his way through blocking schemes to the ball carrier

"He can improve dramatically in that going into his second season," Emery said.

—The Shea McClellin reboot is about to occur.

"Shea is capable of more and it's our job and our responsibility as coaches to get that out of him, and we're going to do everything we can to do that," coach Marc Trestman said.
In two seasons, Emery's first first-round pick has 6.5 sacks and has become a target for opposing running attacks. Coaches see his great speed and figure there must be a way to get production from a player they passed over Chandler Jones (17.5 sacks) and Whitney Mercilus (13 sacks) to take.

"He was brought in to the Chicago Bears to be a rotational, complementary pass rusher," Emery said. "The whole idea and thought behind Shea is the high end of the athleticism he has and his speed to handle the quarterbacks that we face and the mobility that they have. The role model was some of the players that Lovie (Smith) had in the past in terms of being somebody that comes in during the nickel downs, primarily, and then goes anywhere from the high 40 percent to about 60-62 percent (of snaps) is the effective range of a player that has the skill set that you're looking for."

The possibility they'll play 3-4 in some situations or go to a different variation of the 4-3 all seems to hinge on McClellin.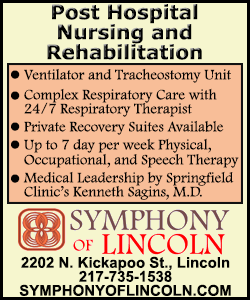 —Melton's arrest for assault and public intoxication did not escape Emery's scrutiny when he discussed the future of the defense.

Melton is a free agent, but is rehabbing from his torn anterior cruciate ligament and Emery hasn't liked what he has seen in terms of the arrest.

"The under-tackle position in the scheme that we're in is the engine that drives the defense," he said of Melton's spot. "And when he was in the game, even though from a statistical standpoint he wasn't off to a fast start, it was very evident on tape that he was a very important part of the defense.

"So he knows, and that has been related to him that we signed you for a reason. Now let's focus in on getting healthy, and obviously he has some off-the-field issues that he needs to make sure that he's focused in on football and having a passion for football."

STRATEGY AND PERSONNEL

FREE-AGENT UPDATE

Scheduled to be unrestricted in March:

LB James Anderson


CB Zack Bowman


DT Nate Collins


C Roberto Garza


KR-PR Devin Hester


LS Patrick Mannelly


DT Henry Melton


QB Josh McCown


DT Jeremiah Ratliff


CB Charles Tillman


LB D.J. Williams


DL Corey Wootton


S Major Wright


T-G Eben Britton


DT Landon Cohen


LB Blake Costanzo


CB Kelvin Hayden


S Derrick Martin


CB Sherrick McManis


QB Jordan Palmer


TE Dante Rosario


T Jonathan Scott


S Craig Steltz

UNIT-BY-UNIT ANALYSIS

QUARTERBACKS: Starter — Jay Cutler. Backups — Josh McCown, Jordan Palmer.
Cutler described himself as "married" to coach Marc Trestman and his system, and he displayed what the team needed to see in terms of running and leading the offense to decide to pay him about $22 million of next year's salary cap. Cutler has all the throws and finally stepped forward and took the leadership role with this team. What they really need to see now is Cutler beating Green Bay, since he failed despite playing a solid game against them with the playoffs on the line. Retaining McCown might be difficult, but is preferable to keeping Palmer as backup and drafting a young third quarterback or signing another backup. McCown could draw interest as a backup from other teams, but at age 34 the best he'll do elsewhere in terms of playing time is a promise to let him compete to be a starter. He had plenty of support to start in Chicago with his 109 passer rating, but on the other hand he failed to beat two last-place teams (Minnesota and St. Louis) in starts and another last-place team (Washington) when he played most of the game. Any of those wins would have given the Bears a playoff berth.

RUNNING BACKS: Starter — Matt Forte. Backups — Michael Bush, Michael Ford, FB Tony Fiammetta.

Forte is among the top three all-around backs in the league and at a peak as a player. He's coming off career bests in receptions (74), receiving yards (594) and rushing yards (1,339) and has been a good blocking back except for the prime-time failure against Philadelphia. He even improved in goal line or short yardage last year. Trestman's ability to use multi-purpose backs definitely applied in Forte's case. Bush got very few chances that weren't in short-yardage situations, but generally appears too slow into the hole to be a power-style complement to Forte. His $8.45 million cap figure over the next two years makes him a prime candidate to be cut for salary-cap purposes. The Bears would need to find a power back replacement, as Ford is more a multi-purpose back in Forte's mold, but without as much speed. They need this position filled to help preserve Forte, too, as there has been a tendency to overwork him. The Bears quickly locked Fiammetta up to a new deal based on his ability to help free Forte off the edge with his run blocking, and an ability to pick up blitzers on passes.

TIGHT ENDS: Starter — Martellus Bennett. Backup — Dante Rosario.

Bennett's hands eventually proved better than billed, after a few games when he seemed plagued by drops. His ability to make plays with good quickness for a big player and also his run blocking on the edge proved critical in the offense when defenses focused on Brandon Marshall. Rosario had no impact as a receiver with one catch in 15 games and three starts. He was an effective extra pass blocker, but showed no ability to separate on short patterns. The Bears could use a second tight end with better size that is more physical. They had Fendi Onobun on the practice squad all year, and physically he shows he can be a big-play type with reach, speed and athleticism like a wide receiver. He also has skillets for hands and needs to work hard at making the most simple catches.
WIDE RECEIVERS: Starters — Brandon Marshall, Alshon Jeffery. Backups — Earl Bennett, Marquess Wilson, Joe Anderson, Eric Weems, Chris Williams.

It's difficult to deny Marshall's importance both as a target and a decoy to take pressure off Jeffery, but he also led the NFL in dropped passes (12), according to STATS Inc., and had a huge drop on the last drive against Green Bay to ensure no playoff berth. Still, Marshall and Jeffery together ranked as the league's best receiver tandem and also strong blockers downfield in the running game or screen game. The only thing the Bears lack in those two is world class sprinter's speed, although they make up for it with athleticism and the ability to go vertical for difficult catches. Bennett reworked his contract before last year, but could be a salary-cap victim with a $5 million cap number over the next two years. Replacing Bennett is no easy matter, since he had an ability to find dead spots in zones for third-down or goal-line catches. Wilson might have better speed than the other receivers, but needs to work on his strength and downfield blocking. Anderson is athletic with decent hands and speed but finished the year on injured reserve with two less serious injuries. Williams is a project, but has good speed and, like Weems, has special teams value.

OFFENSIVE LINEMEN: Starters — LT Jermon Bushrod, LG Matt Slauson, C Roberto Garza, RG Kyle Long, RT Jordan Mills. Backups — C Taylor Boggs, G-T Eben Britton, T Jonathan Scott, T-G James Brown, T Joe Long.

Bushrod came in with a big free-agent contract questioned by many analysts, but finished an excellent season protecting Cutler's blind side. He had only one poor game. The Bears thought enough to give Slauson a new deal. He proved solid and worked well in the inside-out pass blocking scheme. Garza does not play like a 34 year old and has been very durable for a player missing an anterior cruciate ligament, with only two missed games since becoming a Bear. Only on a few occasions did a player come up the "A gap," although Garza isn't the best short-yardage blocker and sometimes gets overpowered. Long played well enough as a rookie to be an alternate to the Pro Bowl. His speed and strength made it easy for him to pull and help with the edge rushing game and screen passes. It won't be surprising if he eventually becomes a tackle because of his athletic ability. Mills, who had surgery to repair a broken foot bone when the season ended, has been burned by speed rushers and is still developing in terms of footwork. That explains how Pro Football Focus had him ranked among the league's worst pass-blocking tackles all year. He was at his best sealing an edge for Forte, but also had value pulling to block off the left side in the run game. The Bears have a glut of backup tackles and it's expected Scott could go. They've brought Brown, Boggs and Britton along as young players in their system. Boggs might be an answer when Garza retires, but he'll need to bulk up. Britton produced all year as the sixth offensive lineman in run blocking formations, and played effectively replacing an injured Mills in the season finale. Joe Long has pedigree — as Jake Long's brother — and was good enough that the Bears plucked him from Pittsburgh's practice squad and put him on the active roster when they already had a plenty of tackles. Could challenge Mills in the future.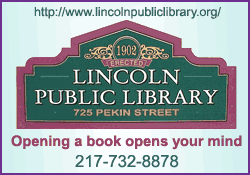 DEFENSIVE LINEMEN: Starters — DT Corey Wootton, NT Jeremiah Ratliff, RDE Julius Peppers, LDE Shea McClellin. Backups — DT Henry Melton, DT Nate Collins, DT Landon Cohen, DE Cheta Ozougwu, DE David Bass, DE Cornelius Washington.

Season-ending knee injuries suffered by Melton and Collins turned this into a collection of waiver-wire pickups. Peppers still is the best defensive lineman they have, although there are 30.4 million reasons in unguaranteed salary dollars to think he'll be cut unless he agrees to a drastically revised deal. He is a non-factor on too many plays and often was completely taken out by blockers on running plays. Wootton is no tackle, although he tried playing it to help. He's very versatile and as a player could also play end in a 3-4, he has value for a team that could be switching either to a 3-4 or else a 4-3 hybrid that uses a two-gap approach at times. Ratliff showed an ability to cave the pocket, and will only get stronger. With experience in one- and two-gap approaches, he also would be a free agent to keep. McClellin has been an abysmal failure as an end with his hand on the ground. From general manager Phil Emery's comments, they're obviously looking at turning him into a pass-rushing linebacker or some type of hybrid player. Collins is on course with his rehab to return by training camp, as is Melton. But Melton also had off-field problems after an arrest for being disorderly. Their return depends greatly on if the scheme continues emphasizing the three-technique role. Ozougwu is the young project who can rush the passer but can't stop the run, while Bass is the young end who can't rush the passer but plays the run. Washington has to step up both as a rusher and run stopper as he has been outperformed by many waiver-wire pickups despite being a drafted.

LINEBACKERS: Starters — WLB Lance Briggs, MLB Jonathan Bostic, SLB James Anderson. Backups — MLB D.J. Williams, WLB Khaseem Greene, LB Blake Costanzo, LB Jerry Franklin.

Briggs' shoulder fracture healed, but he appeared out of shape when he returned. He remains the defense's best tackler and led a poor tackling team in tackles for losses. Although they want to get younger, letting go of a player with such skills seems counterproductive. Bostic's rookie season made it apparent he has outstanding speed and may be better suited to playing outside rather than the middle. He often failed to break down and missed tackles or overran his gap. Anderson is a versatile veteran capable of helping in several schemes, and although he initially wasn't expected to be on the field in the nickel, he wound up playing it all year fairly well — except for failing to pick up a live ball against Green Bay. Like many defensive players this year, his tackling left something to be desired. Williams made a quick adjustment to a new scheme, was effective despite missing training camp with a knee injury, and then was quickly gone with a torn triceps. Like with all 30-somethings, his return as a free agent is not a guarantee. Costanzo has been a solid special teams player, but has little or no value as a backup and may not be someone a team lacking salary-cap room can afford. Greene had a debut much like Bostic. As Briggs' backup, he showed great speed, but played out of control and failed at the basic requirement of knowing his run fits. He also showed far less ability to deliver big hits than had been billed. Franklin is only a special teams player who was cut and brought back due to injuries.

DEFENSIVE BACKS: Starters — LCB Tim Jennings, RCB Zack Bowman, SS Major Wright, FS Chris Conte. Backups — CB Isaiah Frey, CB Kelvin Hayden, DB Derrick Martin, CB Sherrick McManis, S Anthony Walters, S Craig Steltz, CB Charles Tillman.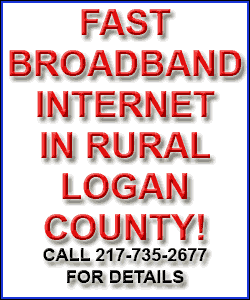 Jennings signed, solving one problem. His ability to play man against taller players because of great leaping ability and speed have made him valued. Tillman's torn pectoral muscle and rehab are not a problem, but his return is anything but a lock. It's possible he'll get a bigger contract for one extra year in free agency than the year or two the Bears may be willing to give. Tillman will be 33 next season and although he hadn't missed a game in the previous three years, he's been bothered by nagging injuries. It's a tough call. Bowman showed great improvement in man pass protection this season as Tillman's replacement, and remains a physical player in run defense. Still, he hasn't shown the knack for shutting down big receivers like Calvin Johnson that Tillman has had. Neither Conte nor Wright distinguished themselves. They showed this year they had been beneficiaries from a good pass rush in the past since without the rush there they were beaten repeatedly. Conte missed out making big plays, and also gave up big plays. He may not have the speed to play safety in a scheme relying at times on single deep or man coverage. Frey played a whole year at nickel and was average. His tackling came into question at times, and some teams near the end of the year targeted him on third downs. Hayden's return from knee surgery is likely by the start of training camp, but whether he'll maintain the speed that made him starting nickel remains to be seen. Martin and McManis are special teams types and Steltz has been a dependable third or fourth safety. A lack of speed keeps Steltz from being a starter. Walters has not shown an ability to be a ballhawk and hasn't been physical enough.

SPECIAL TEAMS: K Robbie Gould, P Adam Podlesh, KOR/PR Devin Hester, LS Patrick Mannelly.

Robbie Gould's missed field goal in Minnesota looms as one of the plays that kept the Bears from the playoffs, but he remains both accurate and one of the better kickers from 50 yards or longer. And, of course, he has handled the fickle weather and poor playing surface at Soldier Field well. Mannelly still remains very effective. The team will have to weigh whether someone 39 years old on opening day can also avoid being a detriment in punt coverage. Podlesh suffered through a roller-coaster season with his hang time and occasional shanks, so his departure might be a possibility. Hester's return seems unlikely. The Bears even signed a potential replacement during the regular season in Chris Williams, who was a standout return man in Canada.

[© 2014 Thomson Reuters. All rights reserved.]
Copyright 2014 Reuters. All rights reserved. This material may not be published, broadcast, rewritten or redistributed.