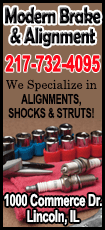 Seattle Mariners: Gutierrez, Franklin
OF Franklin Gutierrez, citing health problems similar to what he experienced heading into spring training last year, informed the team that he doesn't plan on playing at all this season. Gutierrez, 30, was placed on the restricted list. He struggled with health problems for much of his career in Seattle, including a frustratingly baffling digestive issue that forced him to miss part of last spring. Seattle essentially gave him one last chance to be a part of the organization's future when he signed a one-year deal with the club in January, but his latest setback leaves his future in question. Gutierrez was expected to be a part of the battle for a starting job in center field, but it appeared that Michael Saunders and Dustin Ackley were ahead of him even before the health issues flared up.

Seattle Mariners: Smoak, Justin

1B Justin Smoak agreed to terms on a one-year, $2,637,500 contract with the Mariners on Feb. 15, avoiding arbitration. Smoak was Seattle's primary first baseman for most of the past three seasons, but he could get pushed by veteran additions Logan Morrison and Corey Hart this spring. If Smoak does win the job again, he will need to show more consistency and improve on his 2013 numbers (.238 average, 20 homers, 50 RBIs) if he is to retain the role long-term.

Seattle Mariners: Farquhar, Danny

RHP Danny Farquhar told The Seattle Times that he's "a little bummed" he won't be closing this season, but he said he would approach his new role as a setup man with just as much fervor. "I wanted to have a chance to close," said Farquhar, who is now expected to set up for newly signed closer Fernando Rodney. "Obviously, he's the guy now." Rodney officially signed with the team Feb. 13, agreeing to a two-year, $14 million deal. Farquhar had some success in the closer role last season after taking over for struggling RHP Tom Wilhelmsen, saving 16 of 20 opportunities as a rookie.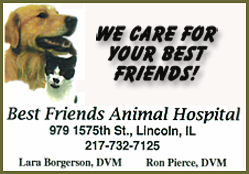 Seattle Mariners: Walker, Taijuan

RHP Taijuan Walker, the organization's top prospect last season and a legitimate contender for the 2014 rotation, reported to camp with a sore right shoulder. "It's nothing major," manager Lloyd McClendon said on the first day of spring training. "He had a little soreness. He's stretching out and feeling good. ... He should be fine." Walker was delayed a few days before taking his first bullpen session Feb. 17, at which time he said he "felt great." Walker told The Seattle Times after the session: "It felt good to be back on the mound. Finally. We got that first bullpen out of the way, and it's time to move forward." Pitching coach Rick Waits told the Times that Walker was only at about 90 to 95 percent. Walker's next bullpen session was scheduled for Feb. 20.

Seattle Mariners: Zunino, Mike

C Mike Zunino altered his batting stance slightly. Zunino's feet don't start out as wide when he's in the batter's box, and he takes a slightly bigger step into his swing. "I just want to simplify everything," Zunino said. Zunino hit .214 as a rookie last season but only played 52 games after his June promotion, as a hand injury landed him on the disabled list.

Seattle Mariners: Franklin, Nick

2B Nick Franklin should see time at shortstop this spring. The Mariners reportedly offered him in trades but have yet to strike a deal, and his starting spot will be taken by $240 million man Robinson Cano. Manager Lloyd McClendon said the obvious when he told The News Tribune of Tacoma: "I don't think (Franklin) is in the second base mix." McClendon added that Franklin and starting SS Brad Miller are not candidates to move to the outfield, which already is pretty crowded.

Oakland Athletics: Savery, Joe

LHP Joe Savery was claimed off waivers by the A's from the Phillies on Feb. 17, one day after Philadelphia designated him for assignment. He will fill the spot vacated by rehabbing Oakland LHP Eric O'Flaherty.

In 18 appearances for Philadelphia last year, Savery went 2-0 with a 3.15 ERA. Unlike the typical splits for a left-handed reliever, Savery, 28, allowed left-handed batters to hit .409 (9-for-22) last year, while right-handed batters hit .118 (6-for-51) against him.

Oakland Athletics: O'Flaherty, Eric

LHP Eric O'Flaherty, rehabbing from Tommy John surgery performed last May, was placed on the 60-day disabled list Feb. 17. O'Flaherty, 29, signed a two-year, $7 million deal with the A's on Jan. 22. went 3-0 with a 2.50 ERA in 19 games for the Atlanta Braves last year before he was injured. Lefties hit .143 against him, while righties batted .209.

Kansas City Royals: Paredes, Jimmy

OF Jimmy Paredes was an Oriole for two days. Baltimore claimed him off waivers from Miami on Feb. 15, but the Orioles lost him off waivers to the Royals on Feb. 17. Paredes, 25, was claimed off waivers by the Marlins from the Astros on Nov. 4. He hit .192/.231/.248 with one homer, 10 RBIs and four stolen bases in 48 games for Houston last year.

Baltimore Orioles: Jimenez, Ubaldo

RHP Ubaldo Jimenez and the Orioles agreed to a four-year, $48 million deal on Feb. 17. Jimenez, 30, went 13-9 with a 3.30 ERA in 32 starts last season for the Indians.

The Orioles would surrender their first-round pick (No. 17 overall) and the corresponding draft pool money if they complete the signing of Jimenez.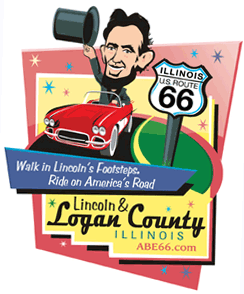 Baltimore Orioles: Yoon, Suk-min

RHP Suk-min Yoon and the Orioles finalized a three-year, $5,575,000 deal on Feb. 17. Soon, 27, was 73-59 with a 3.19 ERA in nine seasons with the KIA Tigers in the Korean Baseball Organization.

Toronto Blue Jays: McGowan, Dustin

RHP Dustin McGowan said he would like to stretch out this spring training in an effort to return to the starting role. The Blue Jays are going to accommodate him. "It's kind of a touchy thing," manager John Gibbons said. "I mean, it was as a starter that he had all his problems. But, then again, maybe that's all behind him." McGowan spent most of five seasons regaining his health after assorted injuries and surgeries. He found a spot in the bullpen on his return to Toronto last June 8 and was 0-0 with a 2.45 ERA in 25 relief appearances. "He'll stretch out this spring and as long as he stays healthy it can't hurt anything," said Gibbons. "If he goes back to the bullpen, the transition is a lot easier than going from the bullpen to starting."

Toronto Blue Jays: Morrow, Brandon

RHP Brandon Morrow arrived early for spring training carrying more weight, all muscle. Morrow did not plan on it but noticed a weight gain during his offseason workout program and decided to work at it, increasing the weight in his weight training. He weighed in Sunday at 219 pounds. "In the past, I've always come into camp light and put on some pounds," he said." Last year I was even lighter than usual (189 pounds)." He was 203 at the start of last season. "We'll see what it means, if anything." Morrow said. "It's not a big deal and I don't know that it's going to make a lot of difference. ...I feel stronger and that can't hurt." Health will be the important thing for Morrow. He was limited to 10 starts last season because of an entrapped radial nerve in his right arm. "He's going to be big for us," manager John Gibbons said. "There is no limit to how good he can be."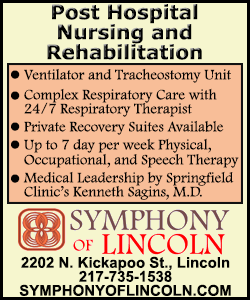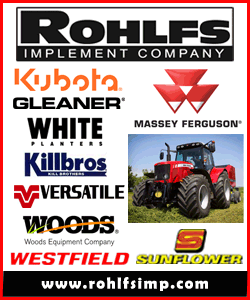 Toronto Blue Jays: Goins, Ryan

2B Ryan Goins visited new hitting coach Kevin Seitzer at his home in Kansas City during the winter. The rookie was impressive in the field in the 34 games he played at the end of last season, but after a hot start with the bat he showed that hitting was an area that needed improvement. "For me it's about improving my bat path and making everything as simple as possible," Goins said. "The pitchers in the big leagues are better than the pitchers in the minors. They throw it where they want to more often. They know how to change your timing as a hitter. I need to keep things simple, stay in the middle of the field and try to develop an approach that is the same every day." People in the organization have noticed an improvement already, and Seitzer said, "I think the adjustments he has made with his mechanics and the confidence that he has built because of those changes we made when he came to Kansas City, we're starting to see the results."

Toronto Blue Jays: Navarro, Dioner

C Dioner Navarro will take over as starting catcher from J.P. Arencibia, who now is a Texas Ranger. Navarro feels that he can handle being No. 1 behind the plate although he has not played in more than 89 games in a major league season since 2009 when he played 115 with the Tampa Bay Rays. "I know there's a lot of doubt, I don't really care, I know what I have to do," Navarro said, upon arriving at camp. The Blue Jays, who needed an upgrade behind the plate, signed Navarro as a free agent. "I just wanted to play," Navarro said. "I want to become a much, much better player than what I am right now. I felt like this was the opportunity, this was the organization. We have a great team and now we have to put it together."

Toronto Blue Jays: Kratz, Erik
C Erik Kratz, who was obtained in a trade with the Philadelphia Phillies, caught knuckleballer RHP R.A. Dickey in a bullpen session on Feb. 17. C Josh Thole, who caught Dickey with the New York Mets and during the second half of last season with Toronto, will be competing with Kratz for the backup job behind the plate. Catching the knuckleball will be a key. "It was good seeing Erik Kratz out there catching Dickey; they spent a week working together in the offseason," manager John Gibbons said.
Toronto Blue Jays: Stroman, Marcus

RHP Marcus Stroman (9-5, 3.30 last season at Double-A New Hampshire) showed he is ready for a chance in the majors. He is a long shot to break from spring training with the major league club and likely will open with Triple-A Buffalo, but he should earn a call-up sometime during the season. If he continues to improve, it could be sooner rather than later.
Toronto Blue Jays: Cecil, Brett
LHP Brett Cecil (sore left elbow) was sidelined in September due to a minor nerve issue. He is ready for spring training.

Toronto Blue Jays: Encarnacion, Edwin

1B Edwin Encarnacion (left wrist surgery in September 2013) had cartilage cleaned up. He is ready for spring training.

Toronto Blue Jays: Cabrera, Melky

LF Melky Cabrera (lower back surgery in September 2013) had a benign tumor removed from his spine. He is ready for spring training.
Cincinnati Reds: Bailey, Homer

RHP Homer Bailey said Feb. 17 that he was close to agreeing on a multiyear deal with the Reds. Bailey has a salary arbitration hearing scheduled for Feb. 20. He is asking for $11.6 million while the team is offering $8.7 million.

Bailey went 11-12 with a 3.49 ERA last year and set career highs with 209 innings pitched and 199 strikeouts. He and the Reds avoided arbitration last season with a one-year, $5.35 million deal.

"There's a lot of things we have in place; I feel the majority of it is worked out," Bailey said, via the Cincinnati Enquirer. "It's just the little details and stuff like that — but we're really close. Us being here and everyone else being in different time zones puts a damper on things."

Texas Rangers: Profar, Jurickson

INF Jurickson Profar, who has experienced shoulder tendinitis, was cleared to throw by team physician Keith Meister on Feb. 17. However, the club plans to take it slow with Profar as a precaution.

GM Jon Daniels said Profar would start spring training games in a few weeks as a designated hitter until he is fully healthy. He is expected to be ready for the regular season.

Profar, 20, figures to be the starting second baseman this season following the trade of 2B Ian Kinsler to the Tigers for 1B Prince Fielder.

Milwaukee Brewers: Garza, Matt

RHP Matt Garza said he missed out on a free agent deal with the Angels this offseason because he was on vacation. Garza, who is from California, told MLB.com that he did not respond to the offer because he did not want to be bothered while on an anniversary trip with his wife in Turks and Caicos. The Angels did not want to wait so they moved on and instead acquired LHPs Hector Santiago and Tyler Skaggs in trades. Garza ended up getting a four-year, $50 million deal with the Brewers, similar to what the Angels offered.

Los Angeles Dodgers: Puig, Yasiel

OF Yasiel Puig told the Los Angeles Times that he would tone down his on-field antics this season. Puig, who made his major league debut last year with a bang, received criticism for being too animated and playing reckless at times. He said he understands he must be more restrained on the field, including being smarter on the bases and learning when to hit the cutoff man instead of throwing directly to home plate from right field.

New York Yankees: Roberts, Brian

2B Brian Roberts will be the Yankees' everyday second baseman, manager Joe Girardi said Feb. 17. The trouble is, Roberts has struggled with injuries since 2009. "That is the plan, for him to be our second baseman," Girardi said. "I know he hasn't played a full season in the last few years, he's obviously a guy who has some age on him, too, but my plan is to run him out there every day."

Roberts, 36, played 77 games last year, his most since playing 159 in 2009. He has been plagued by a variety of injuries, with the effects from concussions slowing him down the past two years.
Roberts said he is not trying to replace former Yankees 2B Robinson Cano, who signed a $240 million free agent deal with the Mariners in the offseason.
Boston Red Sox: Pedroia, Dustin

2B Dustin Pedroia, who had offseason thumb surgery, took batting practice Feb. 17 and said he felt fine. Two weeks after the Red Sox won the World Series, Pedroia had surgery to repair a torn ulnar collateral ligament. He wore a cast for about a month. He hit just nine homers last season, the fewest since he had eight as a rookie.

Kansas City Royals: Cleto, Maikel

RHP Maikel Cleto was designated for assignment by the Royals on Feb. 17 to clear a spot on the 40-man roster for newly acquired OF Jimmy Paredes. Cleto, 24, was claimed off waivers by the Royals from the Cardinals last June. In his only major league appearance of 2013, he gave up five runs in 2 1/3 innings for St. Louis. Overall for Triple-A Memphis and Triple-A Omaha last year, he went 3-5 with one save and a 5.52 ERA in 35 games (10 starts).

[© 2014 Thomson Reuters. All rights reserved.]
Copyright 2014 Reuters. All rights reserved. This material may not be published, broadcast, rewritten or redistributed.